The Food Waste Revolution + 7 Simple Steps To Take Today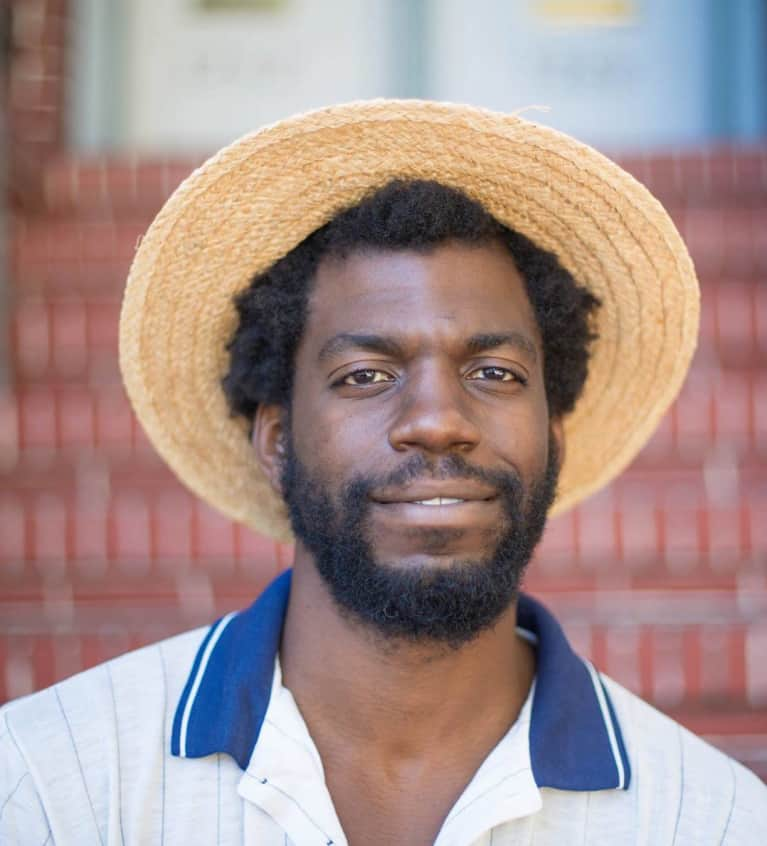 This is the first installment in our new Around the Table series by writer and activist Stephen Satterfield, which will explore the political and ethical issues that define today's food system. We hope that it sparks a conversation around your dinner table. First up, you've heard about food waste, and you know it's something you oughta know about, but you just haven't taken the time to wrap your head around it, and now you feel guilty. Stop that; read this. Stephen is here to tell you the ones, twos, and threes about food waste. Because yes, you oughta know by now.
"Don't waste food" is a refrain from our youth. Then, it was all about politesse; leave food on the plate and it will bruise your host's ego.
Now that we're all grown up, our Clean Plate Club memberships have officially expired, and we're sending more than one-third of all of the world's food to the trash bin.
In America alone, we throw away enough food to fill 50 million empty bellies, which is precisely the number of people in the country without access to food. And 25 percent of that waste happens in homes. (This is common in high-income countries like ours; food loss in poorer countries happens closer to the source of production, because refrigeration, technology, and inadequate infrastructure accelerate spoilage.) In other words, we have complete control over turning that 25 percent into zero.
Pardon the pun, but reducing food waste is the lowest hanging fruit in enacting meaningful social change.
Our food waste has environmental implications as well. Large-scale food production uses immense amounts of finite natural resources: 80 percent of our water, 50 percent of our land, and 10 percent of our energy goes into the production of food. And here's another stirring stat: One out of every seven 18-wheelers filled with food are transporting food that is heading for a landfill. That's not only fuel we're using up and carbon we're emitting for useful no reason, but also, once the journey is complete, the problems don't end. As soon as the discarded food begins to decompose at the landfill, it emits harmful methane gas into the atmosphere and pollutes the soil and nearby bodies of water.
Your mom was right: Wasting food is bad.
In the spring of 2015, chef and author Dan Barber launched a series of pop-up dinners at his Manhattan restaurant Blue Hill to help spread this message. From the outset, the so-called WastED dinners gained notoriety among the public and the press for its inventive transformation of commonly discarded foods into multi-course meals. The most famous of these dishes, the burger Barber made from the pulpy leftovers from cold-pressed vegetable juice, made such a splash that Shake Shack sold 500 of them last May.
Another voice among a growing number of concerned chefs is Modena, Italy's Massimo Bottura, whose Osteria Francescana is, according to many, the best restaurant in the world. Last year, Bottura staged a dramatic food waste event in which he turned a renovated theater into a soup kitchen and gathered other top chefs to "create the new tradition" of feeding the homeless with what many would consider to be scraps.
"It's not just about aesthetics, the food, it's also ethics," he said of the project, which he is turning into a film.
We can start our own projects at home. First, we can waste less food. Then, we can learn to turn our waste into food that's ethical and delicious. Because, like Mom also said, "Something salvaged is something gained."
Here are some tips to get you going:
1. Store fruits and vegetables properly.
Maximize their shelf life by making sure they're exactly where they're supposed to be.
A refrigerator in disarray is fertile ground for wasted food.
There is a growing movement pushing grocery stores to purchase cosmetically challenged food from producers. It tastes just the same! Support these efforts by inquiring about or purchasing "ugly" (but delicious!) produce.
The further you get away from the farm, the greater the waste, and there are hundreds of Community Supported Agriculture (CSA) Networks all over the country helping to close this gap. Joining a CSA program is a great way to support local farmers. It can also help you become a pro in the kitchen, as CSA boxes almost always come with some directions on how to use each ingredient.
5. Don't throw out those eggs!
According to the USDA, eggs are good for up to three weeks past their sell-by date. Grocers and wholesalers are motivated to keep you coming back to the store sooner than later, so the tricky "sell-by" language is no coincidence. Some cities, (we see you, San Francisco) are starting to propose ballot measures that would add more clarity to the expiration nomenclature.
6. Support nonprofits that salvage edible food headed for landfills.
This March, Starbucks announced it would donate 100 percent of its unsold food. Even if you don't shop there, you can use Starbucks' initiative to take your local coffee shops to task on what they are doing to reduce their waste.
Related reads: