Nourishing, detoxifying, and in season NOW, kale is more than just a trendy vegetable. In fact, it has some serious nutritional cred to back it up.
Here's a collection of mindbodygreen-approved kale bowls to make your week a little brighter, healthier, and greener.
Savory Pesto Quinoa Breakfast Bowl
Traditional pesto gets a kale upgrade in this dreamy breakfast bowl.
This simple quinoa stir-fry is chock-full of goodness: kale, broccoli, coconut oil, ginger, and garlic.
Southwestern Kale Power Salad
With smoked paprika–spiced sweet potatoes and avocado sauce, what's not to love?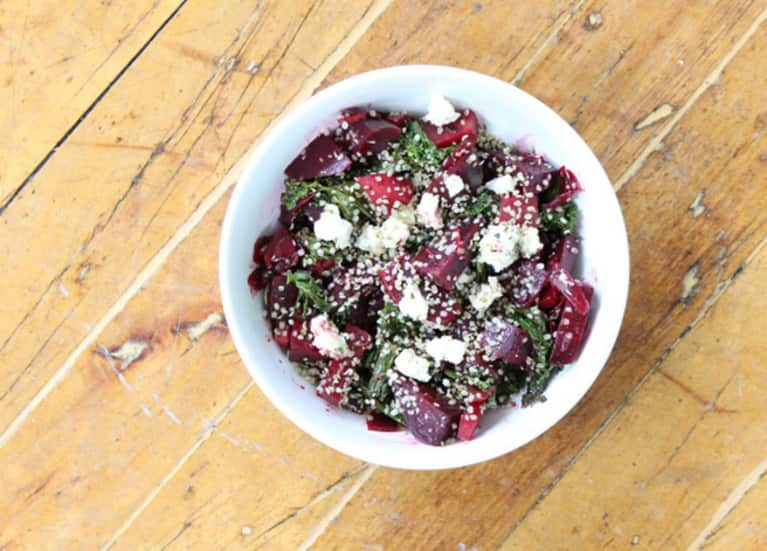 Cleanse your liver the tasty way with this warm vegetable bowl — perfect for brightening cold days.
Spicy-Peanut Portobello Kale Rice Bowl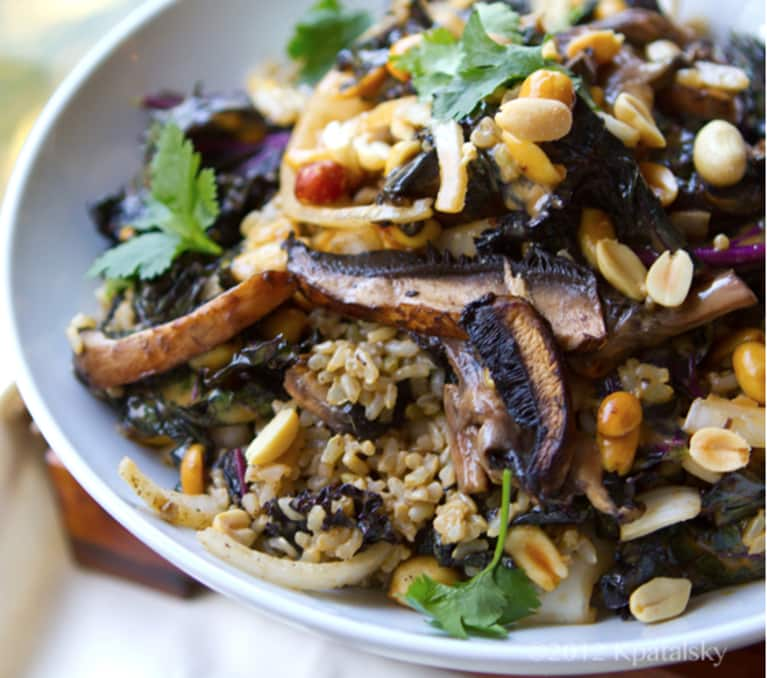 Hearty vegetables mixed with spicy peanut and ginger flavors topped off with fresh cilantro make this a meal I want to eat most nights of the week.
Kale Noodle Bowl With Avocado Miso Dressing
This deliciously simple bowl has all the good stuff. No more, no less.
Chocolate–Mint Green Smoothie Bowl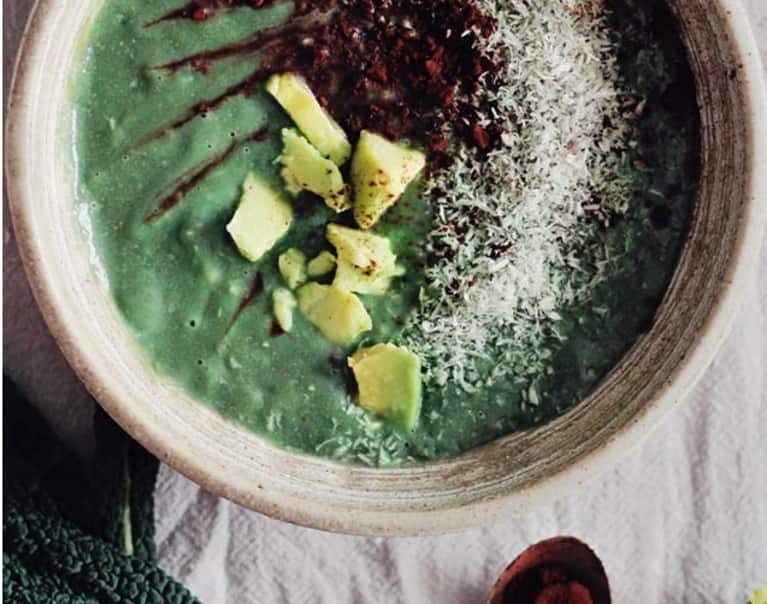 Mint chocolate with a dark green boost from kale. What more could you want?