What I Eat In A Day: David Asprey, Creator Of Bulletproof, Tells All
Our editors have independently chosen the products listed on this page. If you purchase something mentioned in this article, we may
earn a small commission
.
If you've heard of Bulletproof Coffee (coffee with grass-fed unsalted butter, and Brain Octane oil), you probably know who I am. I lost 100 pounds without counting calories or excessive exercise, and hacked my own biology to become a stronger, healthier person. In the process, I founded Bulletproof, and now have a cookbook based on my philosophy of eating.
Eating right is key if you want to maximize your potential — both inside and out. I make sure to keep my diet full of healthy fats, organic vegetables, grass-fed meats, and free of sugar, grains and processed foods. Living the Bulletproof lifestyle is all about eating well and feeling satisfied without the cravings. Here's a glimpse of what I typically eat in a day.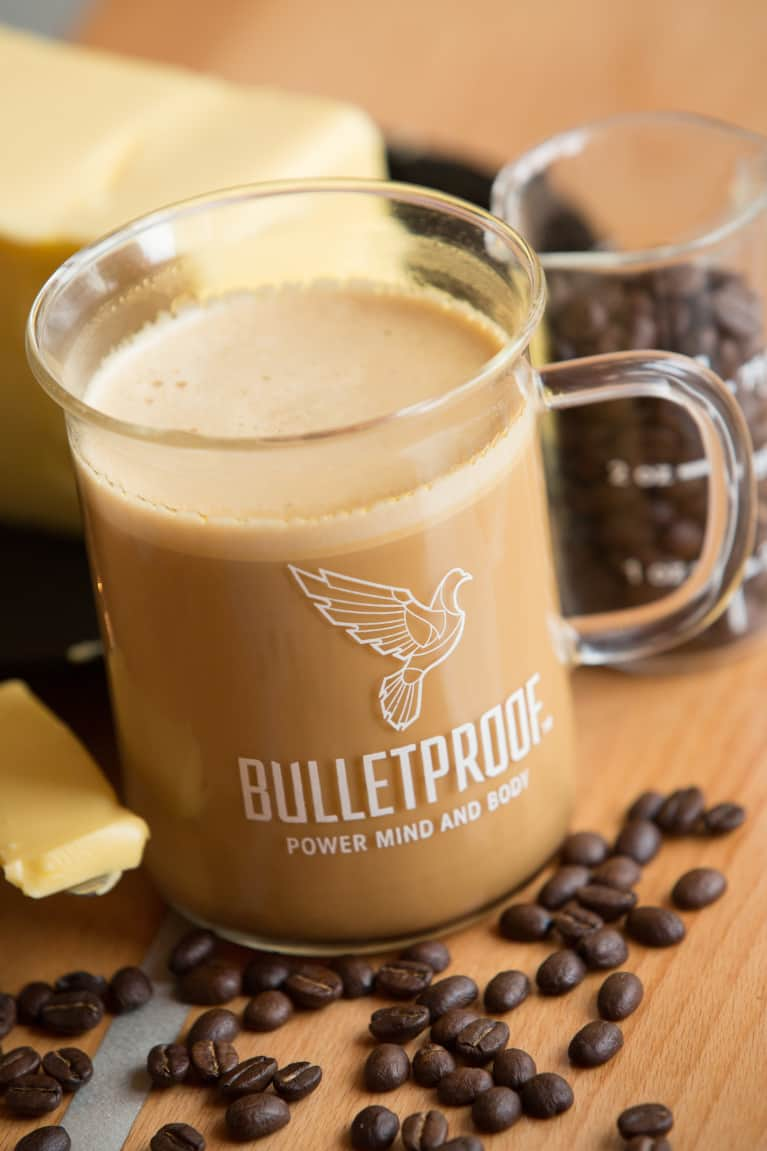 I start every morning with Bulletproof Coffee, which is no surprise. The coffee is made with a blended mix of Upgraded Coffee, Brain Octane Oil and unsalted grass-fed butter. I love it because it kills hunger and food craving for hours and gives me serious focus and energy all day long.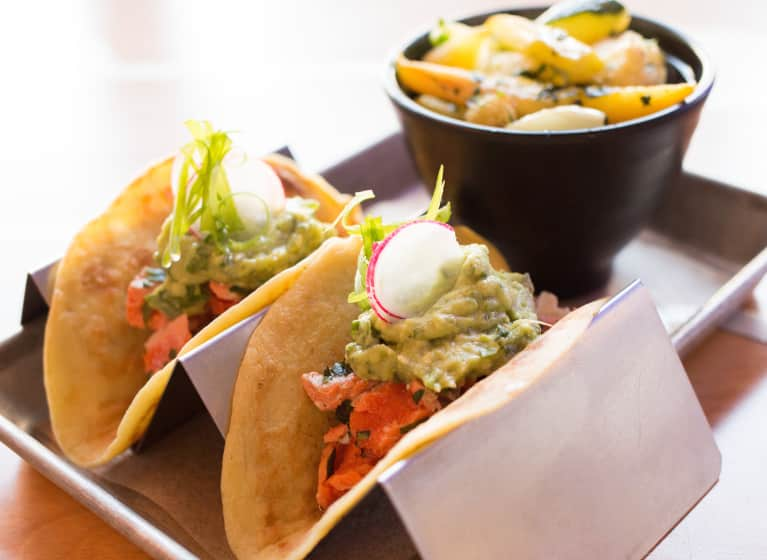 If I'm not at home (which is common with my travel schedule), I will usually try to grab lunch at a paleo or vegan restaurant as they tend care a lot about food quality (which is key!). But my ideal lunch usually consists of a moderate amount of wild fish and lots of vegetables. Salmon is a beautiful form of precious omega-3 fats and tastes great in tacos (in a coconut tortilla) with a side of veggies and guacamole.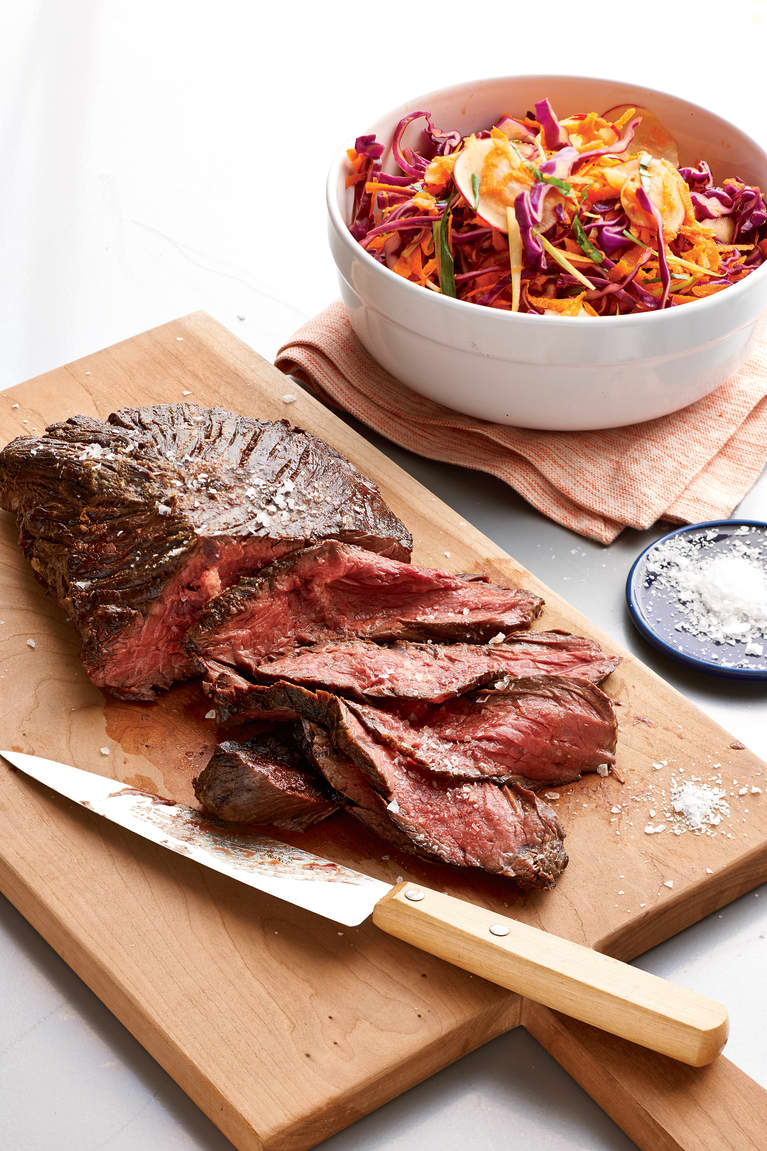 I usually try to have some sort of grass-fed, high-quality meat for dinner and always with my wife and kids, when I am in town. One of my favorite meals from my new cookbook, Bulletproof: The Cookbook, is the hanger steak and herb butter. It's quick to make, super filling and delicious with some great greens or root vegetables for fall. It's also a great lunch.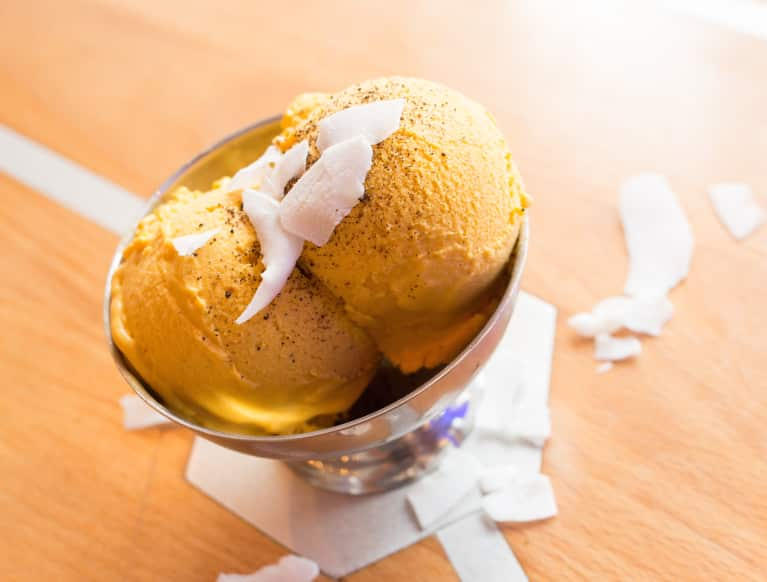 Typical ice cream has tons of sugar and a load of other unnatural ingredients that really keep it from having much nutritional value. But, who doesn't love ice cream? For a treat, I'll sometimes have a bowl of my "Get Some" ice cream. It is made with eggs, Upgraded Vanilla, grass-fed butter and a few other ingredients. I like to try different flavors, and this sweet potato version with coconut flakes is one of my favorites.
Related reads: