7 Vegan French Recipes To Celebrate Bastille Day (Mais Oui!)
Written by
Leah Vanderveldt
Leah Vanderveldt is an author living in Brooklyn, New York. She received her Bachelor's in Communications and Media from Fordham University, and is certified in culinary nutrition from the Natural Gourmet Institute.
While a French vegan isn't necessary a rarity, the traditional cuisine seems like the exact opposite of vegan — with its rich cream sauces, butter-filled pastries and meat-centric mains.
And while there's more to the French diet than what they actually eat, we thought we'd share some classic French dishes made the vegan way — so everyone can join in on celebrating and savoring Bastille Day.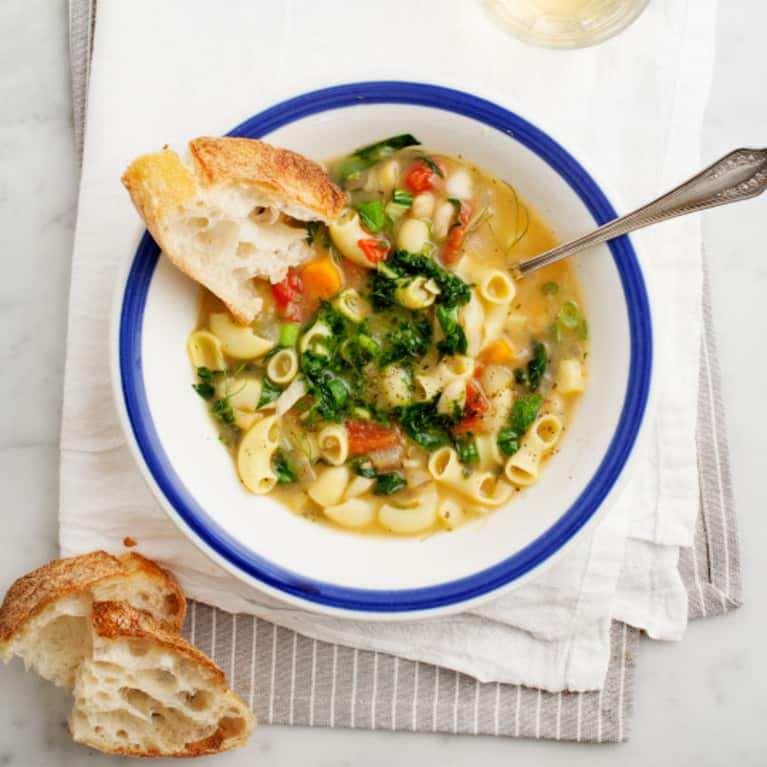 Photo by Jeanine Donofrio, courtesy of Love & Lemons
This Provençal dish uses fresh summer produce for a light and lovely meal or starter.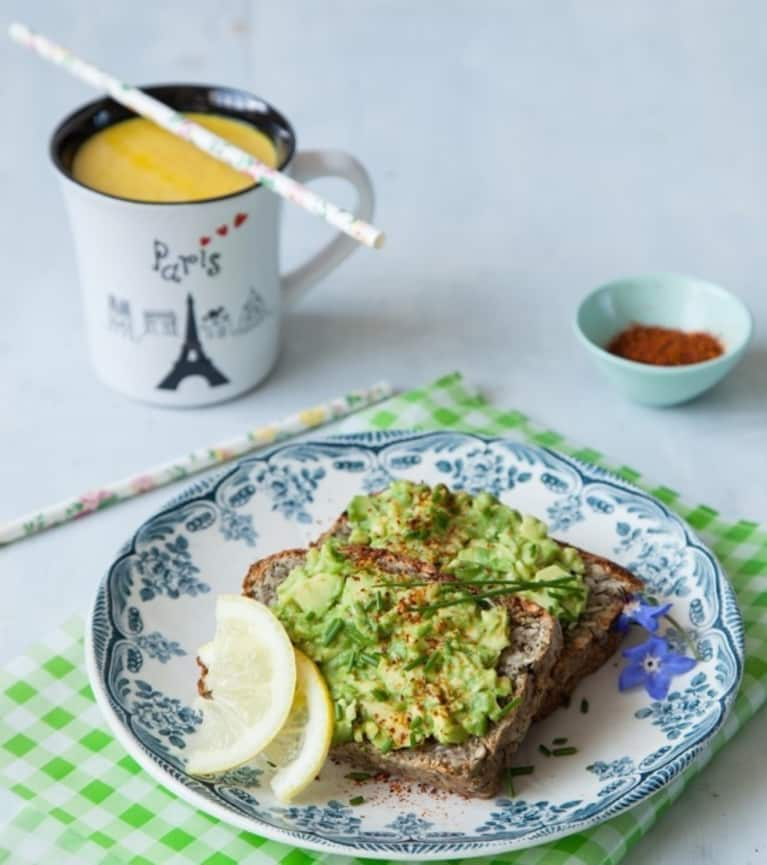 A tartine is basically a fancy-sounding open-faced sandwich. It's the perfect opportunity to take avocado toast to new heights.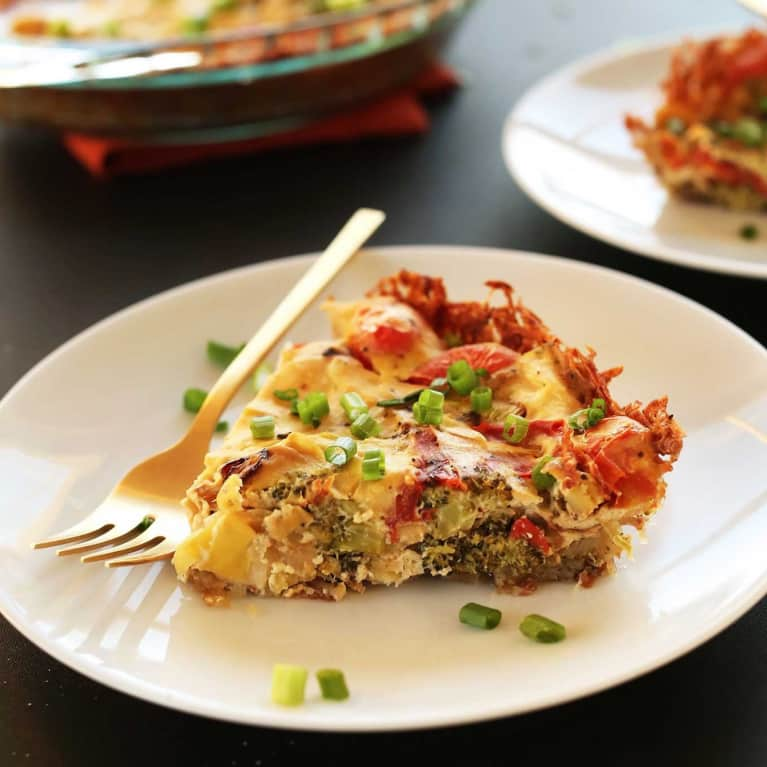 Photo courtesy of Minimalist Baker
Veganize this typically eggy dish with tofu for a meal that's easy to share and makes great leftovers. This version's hash brown crust, while not traditional, makes this recipe a winner.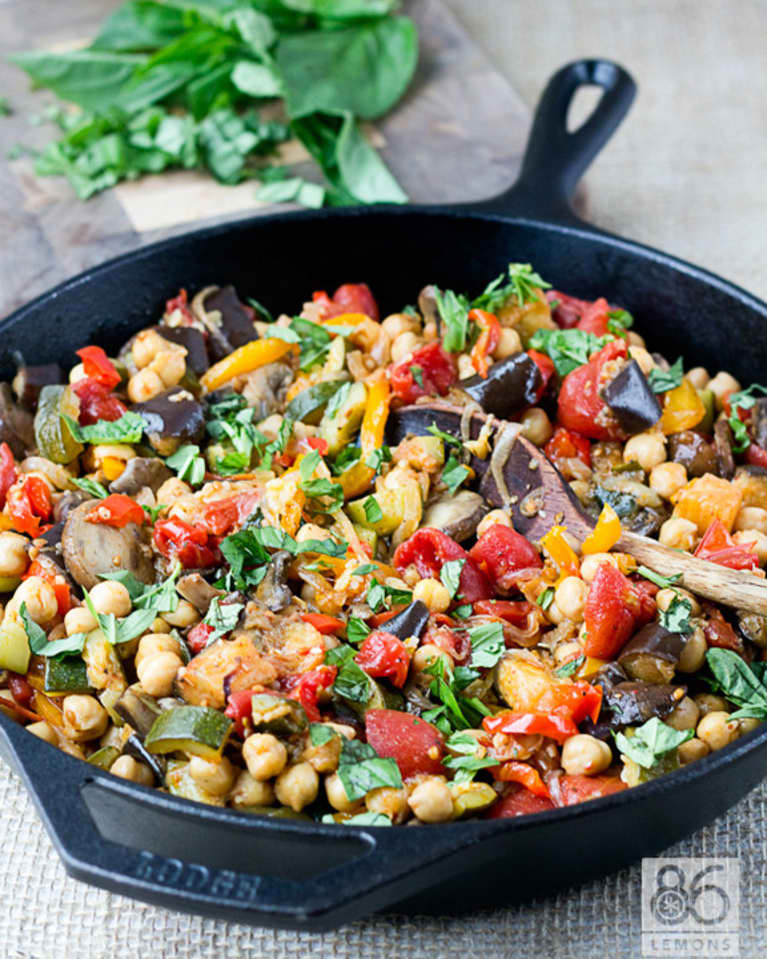 Photo by Livvy Zimmerman, courtesy of 86 Lemons
Turn this classic side into a meal with some protein-packed chickpeas. It's the perfect dish to showcase summer zucchini and tomatoes — and it tastes even better the next day.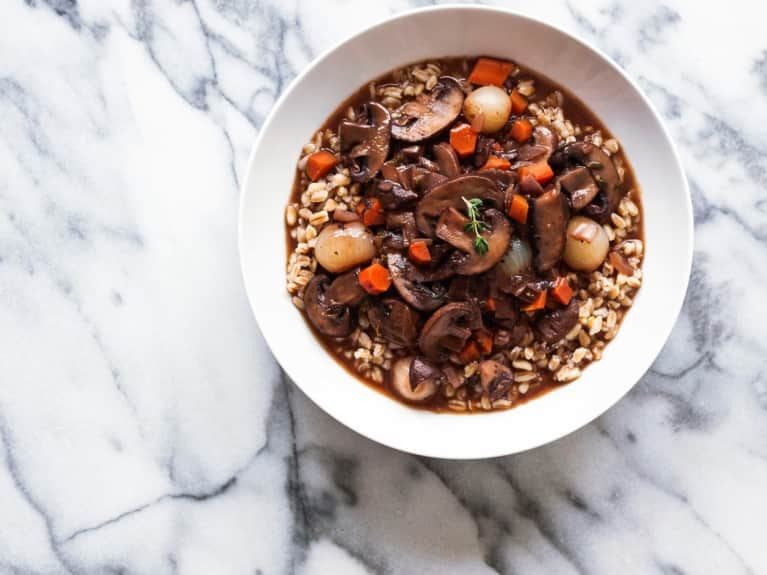 Photo by Julien West, courtesy of The Simple Veganista
Move over, beef. Mushrooms are stepping up as the star of this wine-braised stew. While a stew might not seem apropos of mid-July, the plant-based version is light enough to enjoy outside and hearty enough for a filling dinner.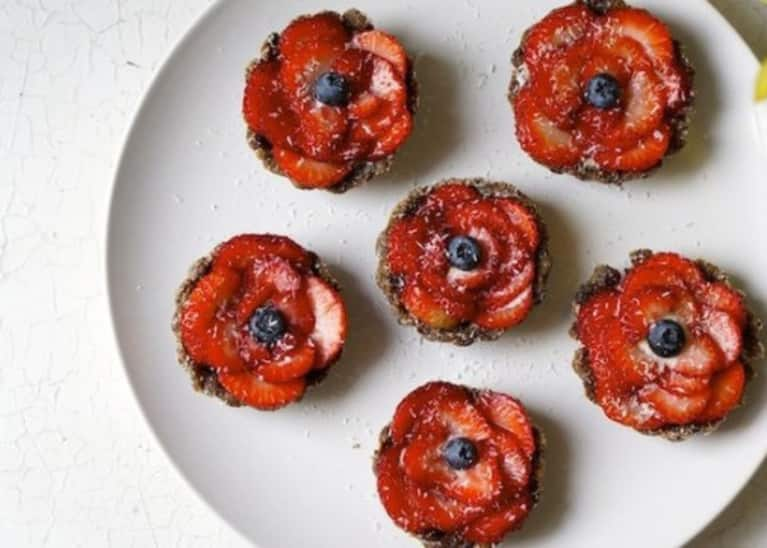 Easy and simple, these tarts are gluten-free, deliciously vegan and require no baking at all — savor them like a true Parisian would.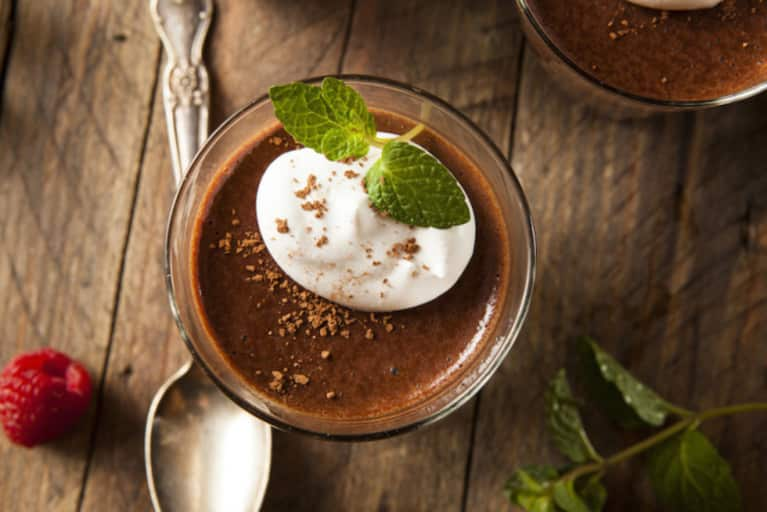 A rich and show-stopping dessert that's also vegan and easy to make? Vive la France!