The 15 Most Badass Women Of The CrossFit Games
The CrossFit games kick off today in California and will be televised on ESPN starting on Friday, July 24. This grueling and intimidating challenge is made up of a series of events that test functional movements — where contestants will move large loads for long distances — at a quick pace. Winners are coined the "fittest people on the planet." But as you can imagine, these games are not so easy to win. The athletes have an idea of what the games will be like, but there is still an element of surprise as the series of challenges they will face are not revealed until right before the competition starts.
The following 15 women have no fear — they've trained hard and it shows. Check out the badass women you should look out for in this year's CrossFit Games: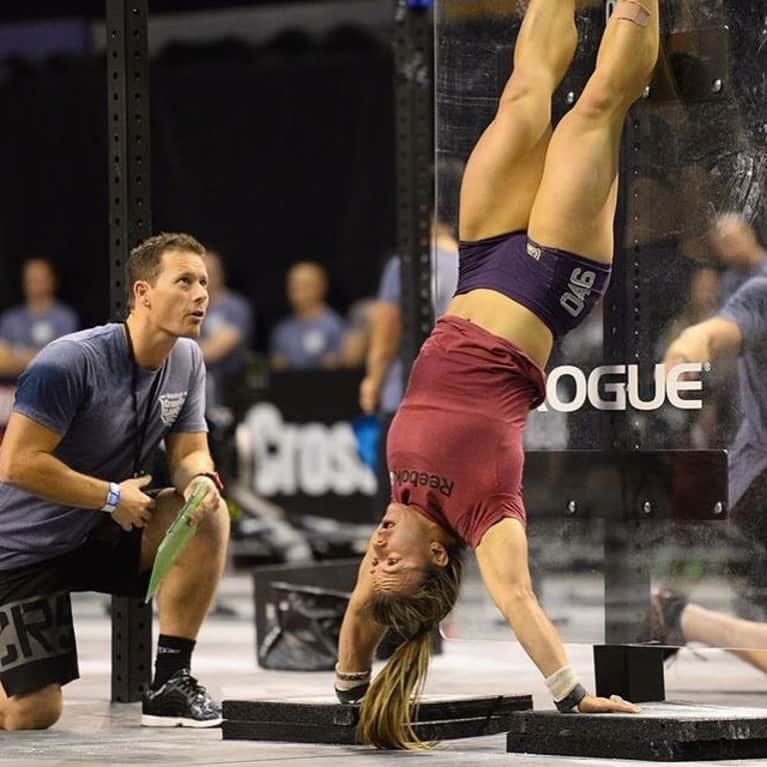 In 2014, the famed Aussie had her sights set on the CrossFit games. She finished first in the Overhead Squat event, with a 250-pound squat, but ultimately withdrew from the event in pain from a compressed nerve. According to her Instagram account, Webb is back and stronger than ever — should make for some tough competition!
Annie Thorisdottir, 25 years old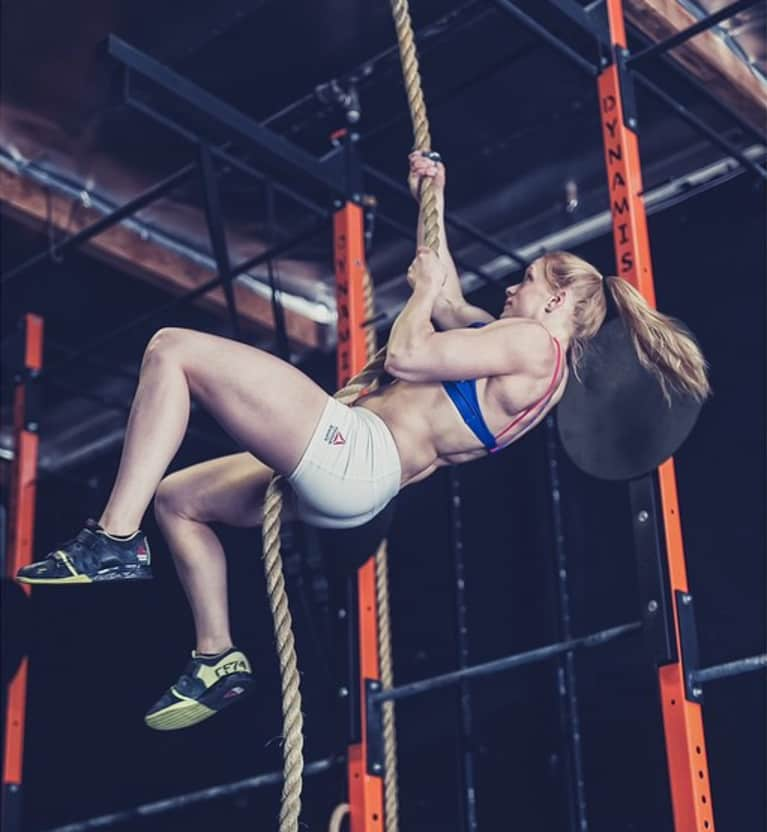 Hailing from Reykjavik, Iceland, Annie is a CrossFit icon. She is the world's first back-to-back female CrossFit champion, winning the games twice (in 2011 and 2012). After a serious back injury sidelined her in early 2013, she returned to the game with a vengeance in 2014 and placed second overall.
Photo courtesy of @anniethorisdottir
Elisabeth Akinwale, 36 years old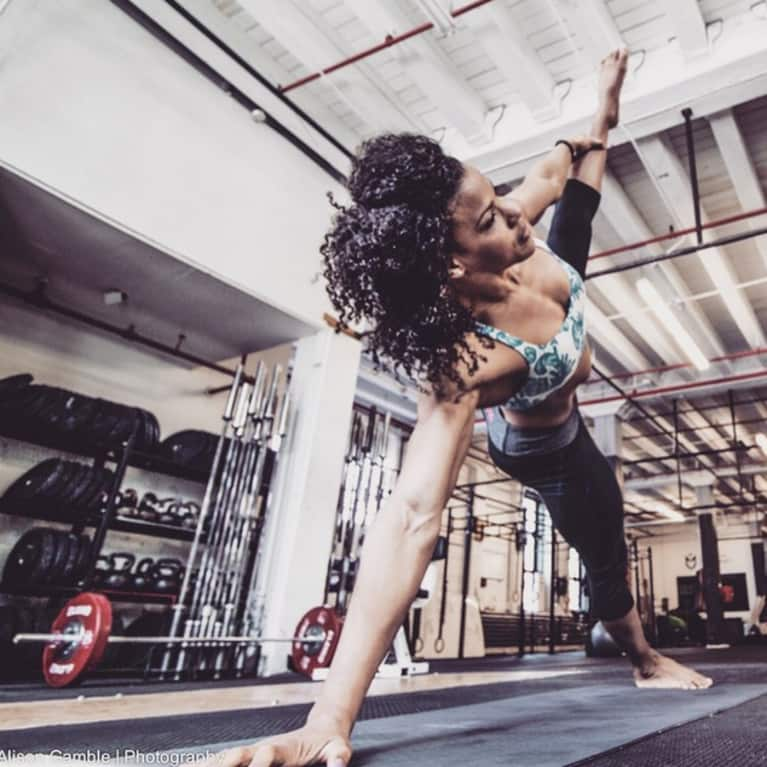 Newbies better look out — Akinwale is returning for her fourth CrossFit competition. As a 35-year-old who has had several knee surgeries, she isn't your typical CrossFit competitor, which is why so many fans across the country identify with her. She wowed spectators at the North Central Regional by performing a 200-pound hang snatch and a 315-foot handstand walk.
Photo courtesy of Alison Gamble Photography

Brooke Ence, 25 years old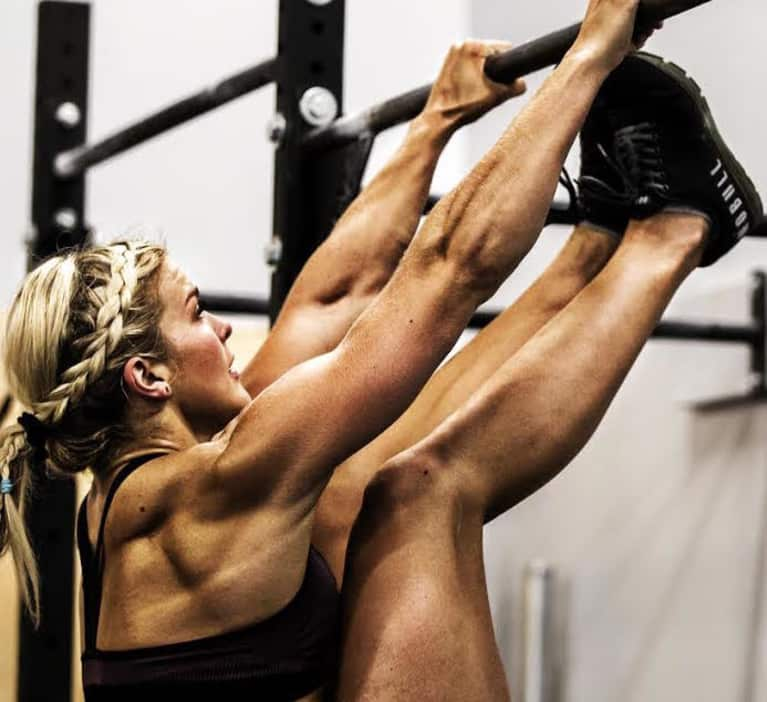 This former dancer missed qualifying for the 2014 Games by just 29 points. Not willing to fall short again this year, she dominated the competition during the open tryouts and finished in the top 10 in six out of seven qualifying events. File Ence under another rookie to watch this year.
Camille Leblanc-Bazinet, 26 years old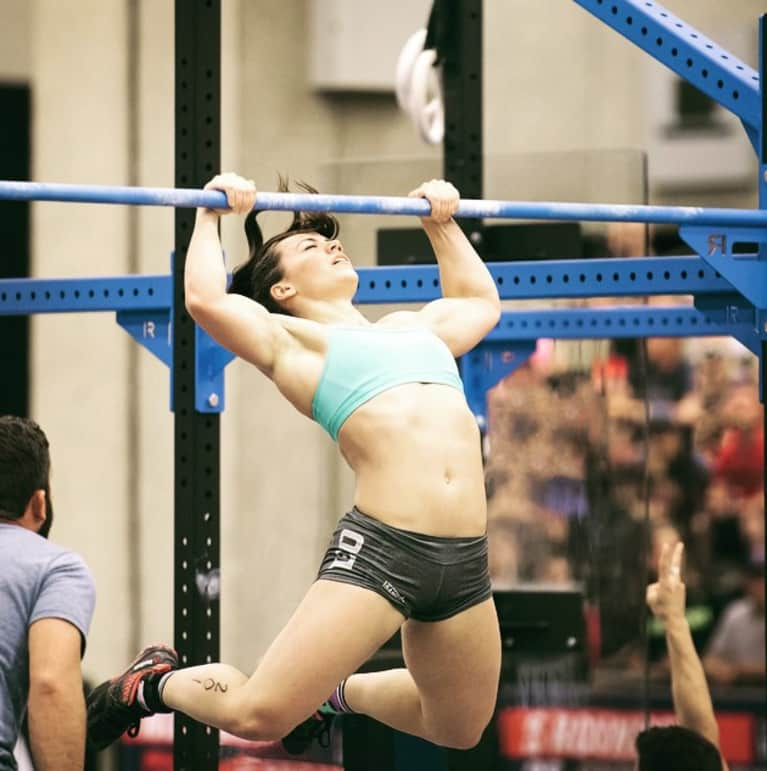 Leblanc-Bazinet has competed in the CrossFit Games five times — and earned the title of The Fittest Women on Earth in 2014. This top-tier athlete is ready to defend her title; it will be a fight to the finish.
Photo courtesy of @camillelbaz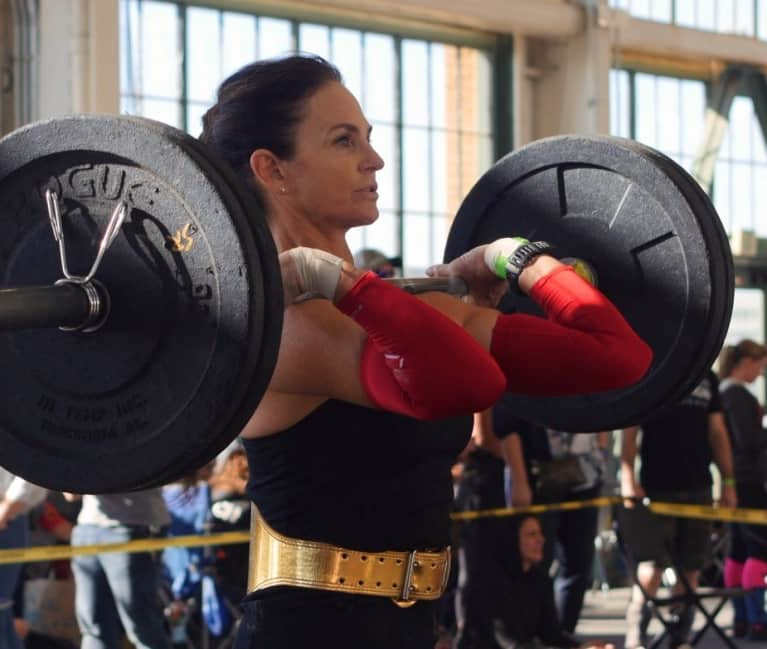 You might recognize Hill's name: she's the second American to climb the Seven Summits (highest mountain on each continent) in 1996, and survived a deadly storm on her descent from Mount Everest. The CrossFit games are her "next Everest," and she's ready to crush it at age 60.
Alethea Boon, 31 years old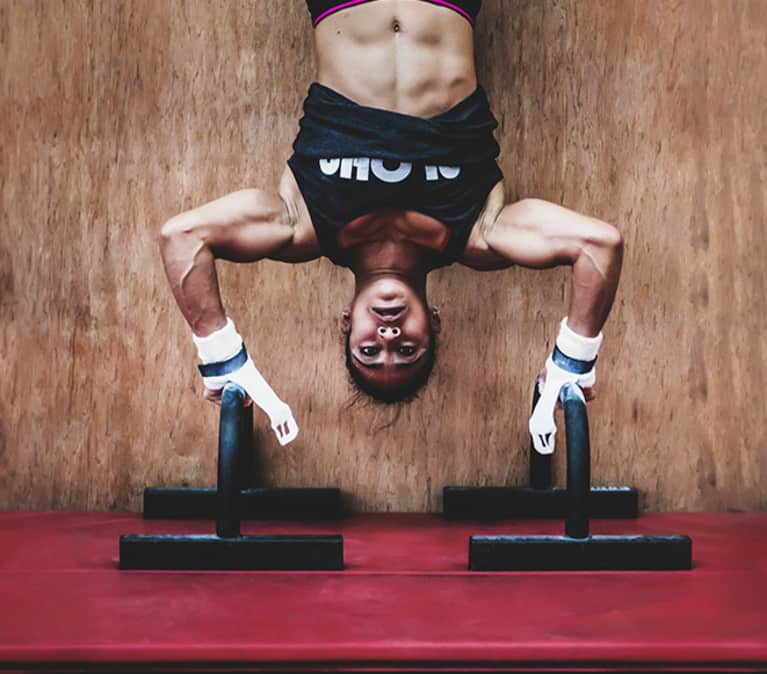 This Aussie has only been doing CrossFit for a couple of years, but she's already a serious competitor. Boon's a master of the handstand walk, as she told CrossFit.com, "Going upside down — it's my thing." She finished first in that event at the Pacific Individual Regional, beating out powerhouse Kara Webb.
Photo courtesy of Reanna Jane Photography
Amanda Allen, 44 years old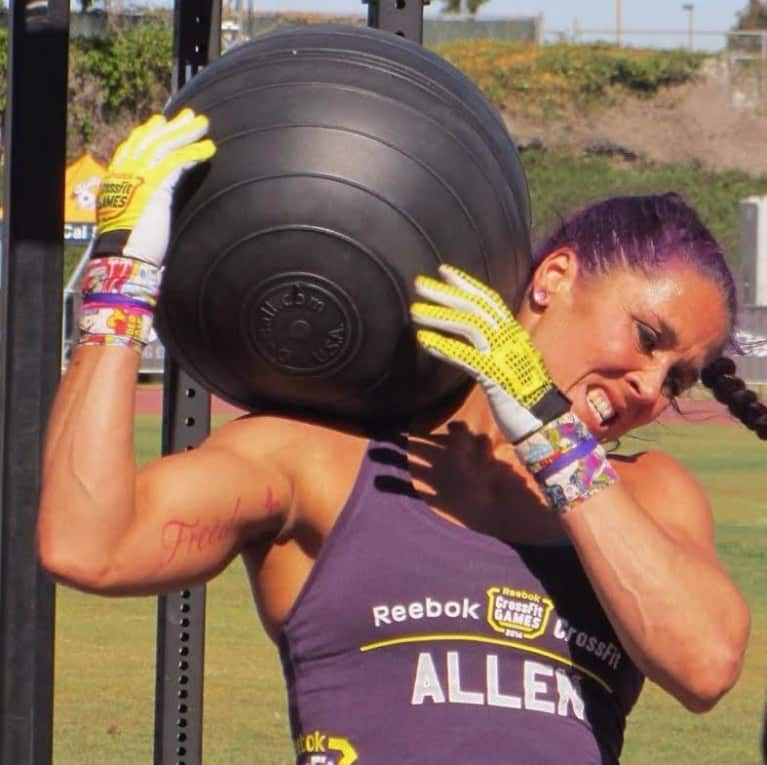 Participating in the Women's Masters 40-44 Division, Allen won three out of four of the qualifying events with a seriously injured foot. She's well known for not taking rest days and completing multiple, high-volume training sessions every single day. She embodies her slogan: "Fit as f*ck."
Lindy Barber, 26 years old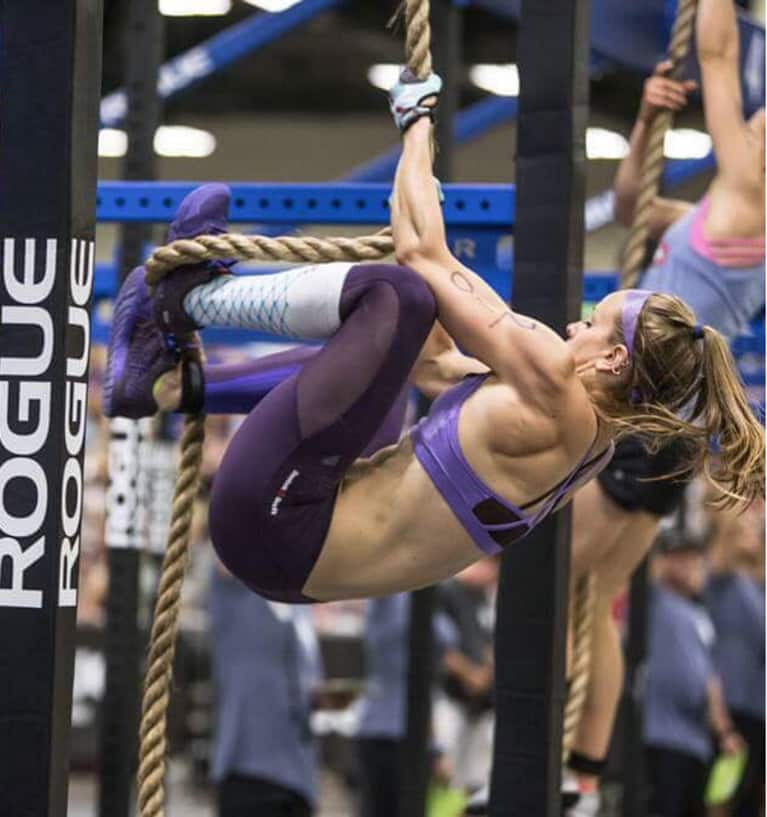 After years of playing competitive soccer, Barber started getting into CrossFit in 2010. In 2011, three weeks into the Open competition — she felt a snap in her lower back. It turns out she had three different spine diseases and had to fight hard to get to where she is today: She was told she would never squat again. Lies. She returned to the games in 2013 and is back again this year.
Photo courtesy of @lindybarber

Deborah Diamond, 60 years old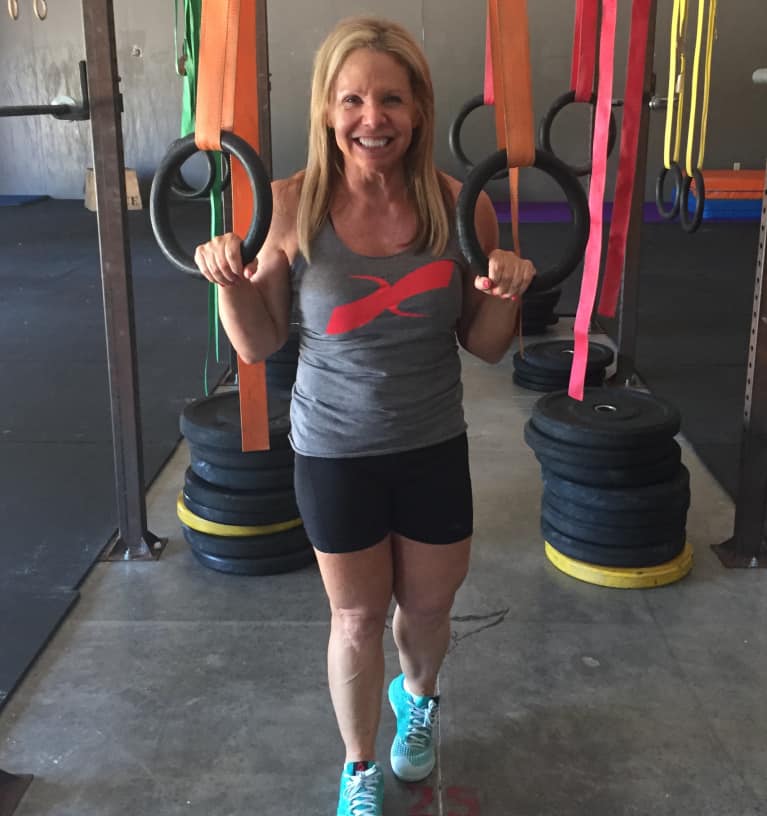 Another Women's Masters competitor, commenters are calling Deb Diamond the one to watch in the 60+ division. She finished first place in the masters' qualifier — and at just 129 pounds, she is a force to be reckoned with.
Becca Voigt, 34 years old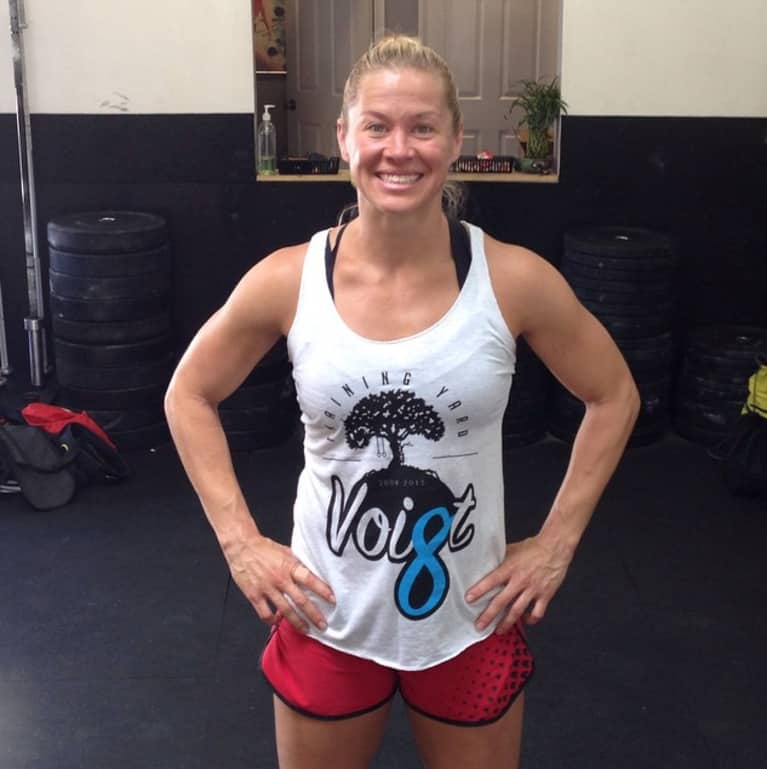 Voigt is the only individual athlete to have competed in eight CrossFit Games. She first attended the games back in 2008, and has managed to qualify every year since. She made it to the podium in 2011 and is a fearless competitor.
Photo courtesy of @beccavoigt

Sara Sigmundsdottir, 22 years old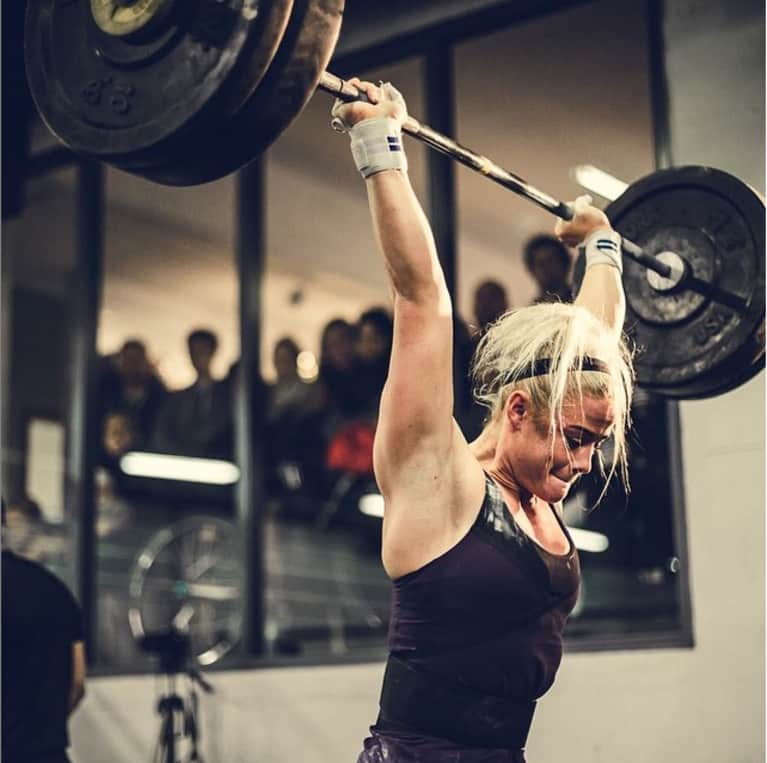 Last year, this Icelandic CrossFit newbie placed 12th at the European Regionals. She became interested in CrossFit by first competing in endurance events. This will be her first time at the CrossFit games and and fans are keeping their eyes on her.
Photo courtesy of @sarasigmunds
Brooke Wells, 19 years old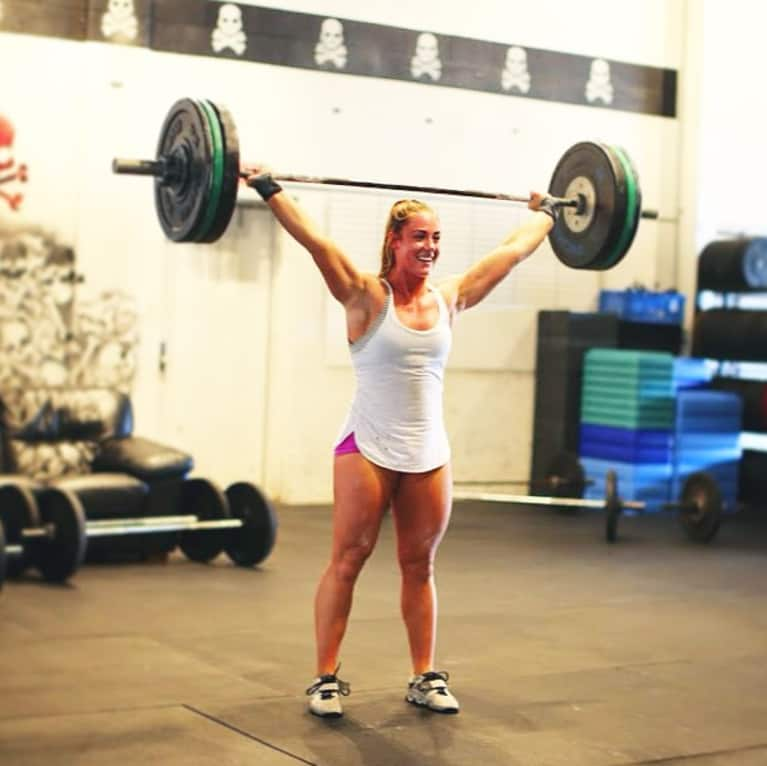 Not many people can say they turned down a track scholarship because of their love for CrossFit … yet that is exactly what Wells did when she started at University of Arizona in 2014. She's dedicated herself to the sport and will compete as a rookie in the games this year.
Photo courtesy of @brookewellss
Samantha Briggs, 33 years old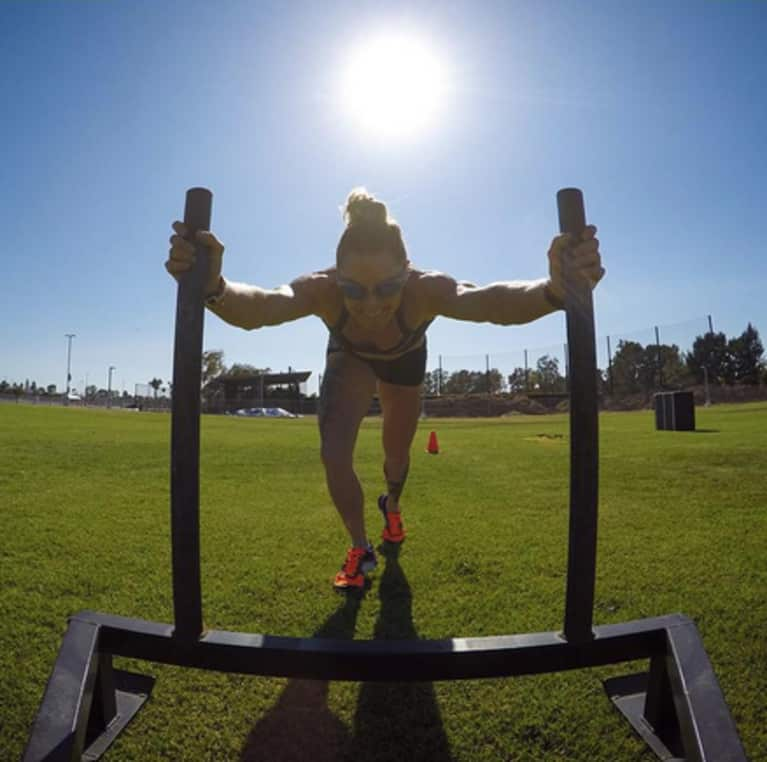 Meet 2013's The Fittest Woman on Earth. She didn't make it to the Games in 2014 because she finished fourth place in the Regionals, but she's returning and looking strong this year — lookout.
Photo courtesy of @bicepslikebriggs
Emily Bridgers, 28 years old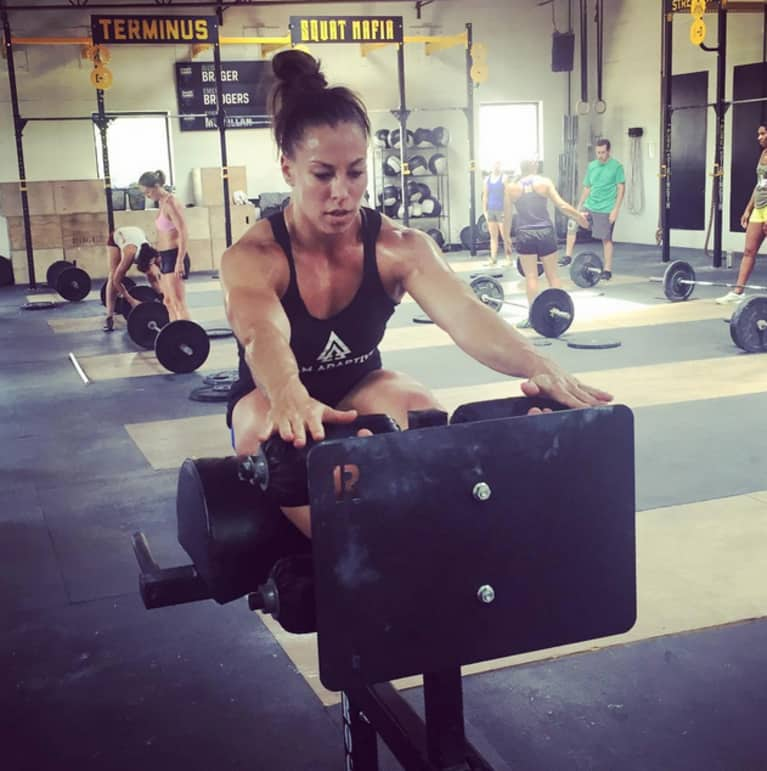 She might be petite at 5'1" and 134 pounds, but Bridgers can complete a 330-pound deadlift and a 177-pound squat. This former collegiate gymnast has been CrossFit-ing since 2010, and placed sixth at the 2014 CrossFit Games.
Photo courtesy of @emilybridgers