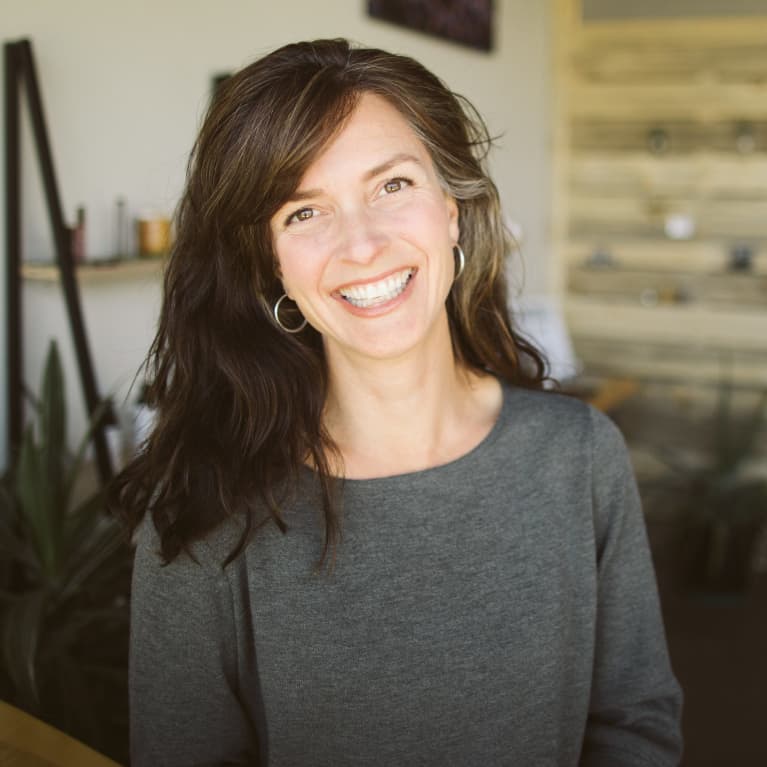 Sarah Villafranco
Sarah launched Osmia Organics in early 2012, a few years after taking a soap making class. It was not something she planned to do with her life. At all. But the moment Osmia was born in her brain, she knew it was her path, as clearly as she had ever known anything.
She grew up in Washington, DC., but after traveling to the mountains of Colorado to visit her brother, she knew she needed to move her life to Aspen - every time the plane landed there, she had a deep, wonderful, settling feeling in her chest. Shortly after her family arrived, her mother was diagnosed with pancreatic cancer. After her mother died she knew she didn't want to work as a full time emergency physician anymore.
One day, while on the phone with her college roommate who was starting a cosmetics company, she thought she'd figure out how to make them herself, and make them naturally, using only ingredients that she really wanted to put on her skin. Hence, enrollment in the soap making class. After that first day making soap, she was consumed. She spent almost two years in a converted storage room figuring out how to make stuff. She took a perfume class with Mandy Aftel, the world's leading natural perfumer, and with Lori Nova.
She launched the store and the website in April of 2012, and her goal is to guide and encourage people to nourish themselves physically and spiritually, and detoxifying their medicine cabinets all the while.
Connect with Sarah Villafranco