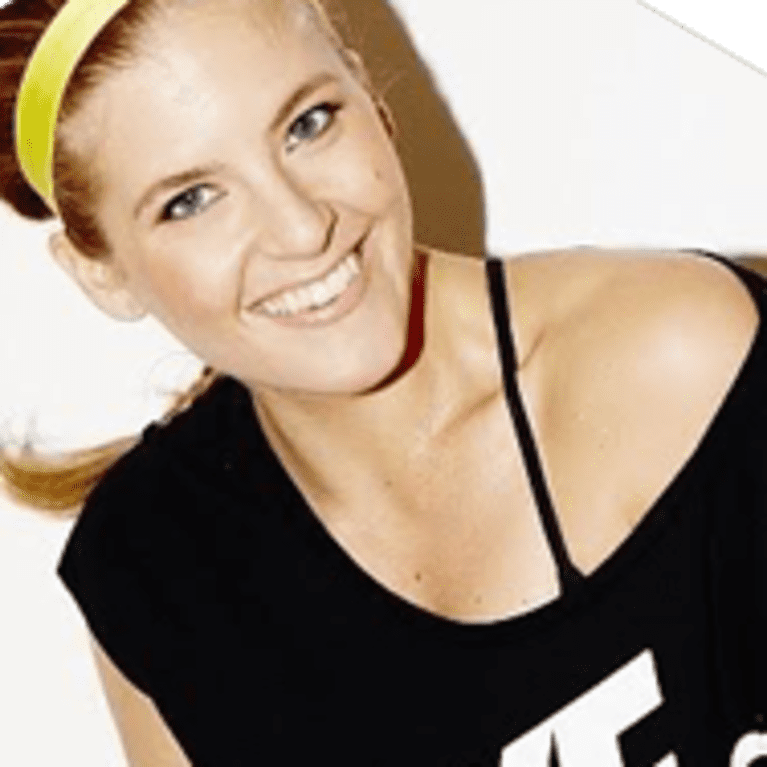 Rebecca Kennedy
"Power and empower," that's what Kennedy stands for. A NYC-based fitness expert and celebrity trainer, Kennedy strives to improve every client's life both physically and beyond. As a former NFL cheerleader, USA gymnast and professional dancer, fitness has always been a passion. She believes the benefit of physical fitness is more than just looking good, its feeling good. To see her, is living proof that fitness is a way of life!
Graduating with a Bachelor's in Dance and Business Minor from Dean College, Kennedy is currently a Wilhelmina fitness model. You can find her working with Nike, Reebok, Under Armour, and has been featured in Runner's World, Fitness, Self, and Health magazine just to name a few. With her career in fitness, Kennedy "lives a life she doesn't need a vacation from".
Never stagnant and always driven, Kennedy is AFAA and NASM certified and has taught for Equinox, Club H, Vebo, and Bootcamp Republic. Currently teaching at Barry's Bootcamp, Kennedy brings incredibly fresh programs to every class with high energy that will motivate, challenge, and inspire you to be better than you were yesterday. Kennedy's goal is to work all of your muscles, including your brain. Being educated about your body and understanding it on a deeper level is a crucial step in leading a healthier life. Train for power, and educate to empower.