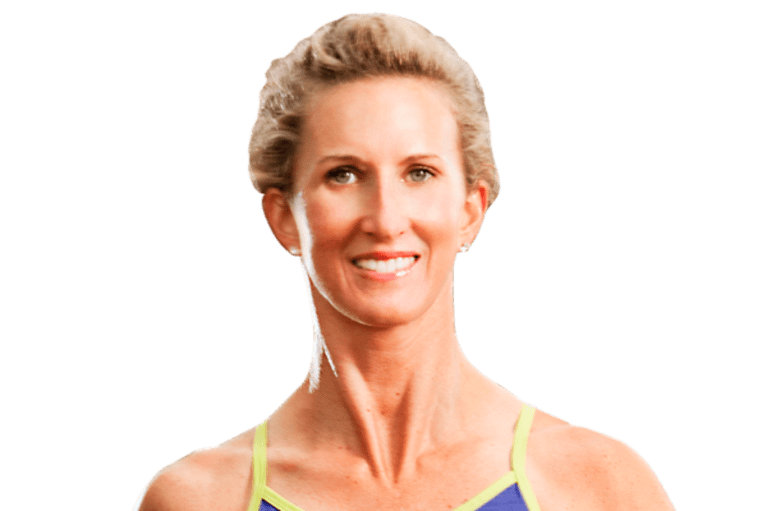 Meredith Kessler
10X Ironman Champion
Meredith grew up in Columbus, Ohio, where she was a four-sport athlete and was inducted into her high school's Athletic Hall of Fame. After entering a full Ironman in 2000, she caught the spirit of Ironman competition and hasn't looked back. Since that first Ironman, Meredith has competed in over 50 full Ironman races all over the United States, Canada, New Zealand, and Australia.
Meredith takes pride in being the best wife—to high school sweetheart Aaron Kessler—the best daughter, sister, friend, and mentor that she can possibly be every day. Her family and friends are paramount, and their support helps fuel her energies to compete at such an elite level and as a Red Bull athlete. Meredith has always enjoyed helping others, which is why she and her husband developed the Life of a Triathlete manuals and resources. The objective is to help individuals reach their athletic goals faster than they would on their own, in the sport of triathlon. Her latest project is Play2Health, where their motto is "The Parents' Toolbox: Education Starts at Home."
Articles
Connect with Meredith Kessler
Q&A
What is your wellness philosophy?
The best way to describe my wellness philosophy is balance. We all strive for that coveted balance in our lives, yet I feel that we all are most "well" and thriving when our balance is intact. Also, balance in our world is happiness. When we are balanced, we are HAPPY. It takes a conscious effort to achieve balance, and of course it doesn't just fall easily into our laps. We need to work for it to attain peaceful life equilibrium. This often can be a challenge in that it requires us to say "no" to good things so we can say "yes" to important ones.
What brought you into wellness?

Wellness has always been a marquee part of my life ever since my parents got me into swimming when I was four years old. From this moment, wellness, exercising, training, and eating right have been second nature to me; like brushing your teeth. It's just part of the daily routine. There isn't a day that goes by where I am not thinking about getting my heart moving, eating a healthy meal, and trying to find or bring back that life balance. This health wellness allows my mind to be at peace and centered. My favorite workouts are swimming for long periods of time, back and forth in the pool like a hamster, where I can just relax and think. This is my calming yoga!
What does You. We. All. mean to you?
I'm obsessed with You. We. All. This is just so much better than I. Me. My. The lingo amongst every team I have ever been a part of has always been 'WE. US. OUR' which is very similar to mindbodygreen's mindset on this subject! I am JUST the technician in my job, and there is a TEAM of VERY IMPORTANT people around me that help me get to the start line happy, healthy, ready and with my chi unbroken. 'You. We. All' is as unselfish and selfless and as it gets in life. This is the way we strive to emulate and the mindset we want to convey to our son.

What empowers you?
What empowers me is knowing who my genuine friends are in this world; my tribe. We really cannot be our best selves until we have found our tribe. My tribe is paramount to me and this is the team that I surround myself with and who inspire me every day. No matter what happens in this lifetime or what might be portrayed in other circles beyond your close friends and family, the individuals that know you, truly know you. When life gets tough, it is uplifting to realize that you have surrounded yourself with the right people.