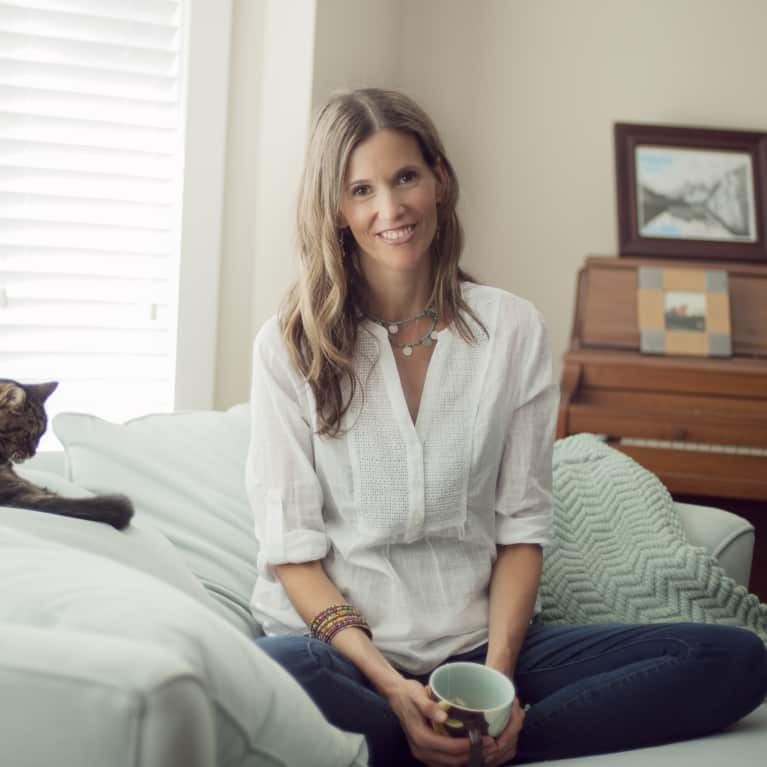 Dreena Burton
Dreena Burton has been vegan for almost 20 years, in that time writing four bestselling cookbooks charting her journey as a plant-powered cook and at-home mother of three.
Always passionate about creating nutritious recipes, she is an advocate of using the "vegan basics" to create healthy, delicious food for the whole family. Affectionately dubbed "Queen Bean" and "Vegan Cookie Queen" by her readers, Dreena is one of the pioneering vegan cookbook authors.
Her cookbooks, including her latest release, Plant-Powered Families, have garnered a loyal following, and Dreena has earned the respect and repute for reliable, wholesome recipes.
Dreena has appeared on television and radio and is a recipe contributor for well-known sites, including Forks Over Knives, KrisCarr.com, and PCRM. She has written for Yoga Journal, VegNews, ALIVE magazine, and has been featured in other publications including First for Women magazine. Dreena has won several blog awards including VegNews, VegBloggy, and Vancouver's Ultimate Mom Blog. Learn more at plantpoweredkitchen.com.