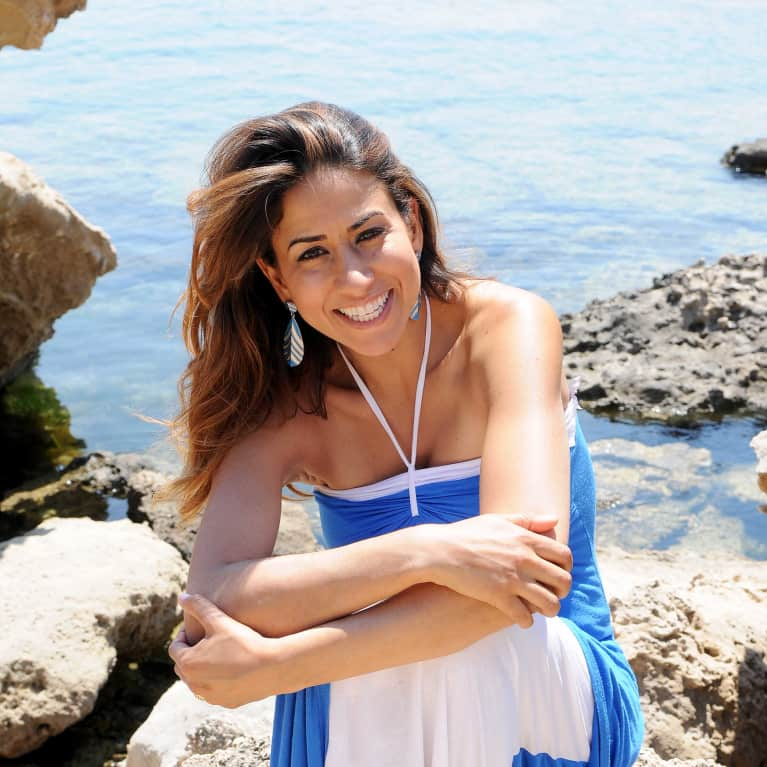 Claudia Hanna
Claudia is a recovering Type A who moved to Cyprus with her hot husband and two young children. On the Island of Aphrodite (yes, Cyprus is the birthplace of the Goddess of Love/Beauty), she evolved from a Control Freak into a (semi-chill) island-girl. She watched, listened and learned the ways of the locals. With their olive skin and harmonious lifestyles, they managed life's precarious situations with more peace than she could ever muster.
Aphrodite swims through the veins of the women in Cyprus. After many years, Claudia finally learned a thing or two about the Mediterranean diet (it's not just pasta and olive oil), their beauty habits (razors are so never used), and the permeating attitudes of family, friends and love.
Here's to a brilliant, healthy, goddess-worthy 2017! Want more ideas to explore Aphrodite's Footsteps for Goddess Living? Visit livelikeagoddess.com.