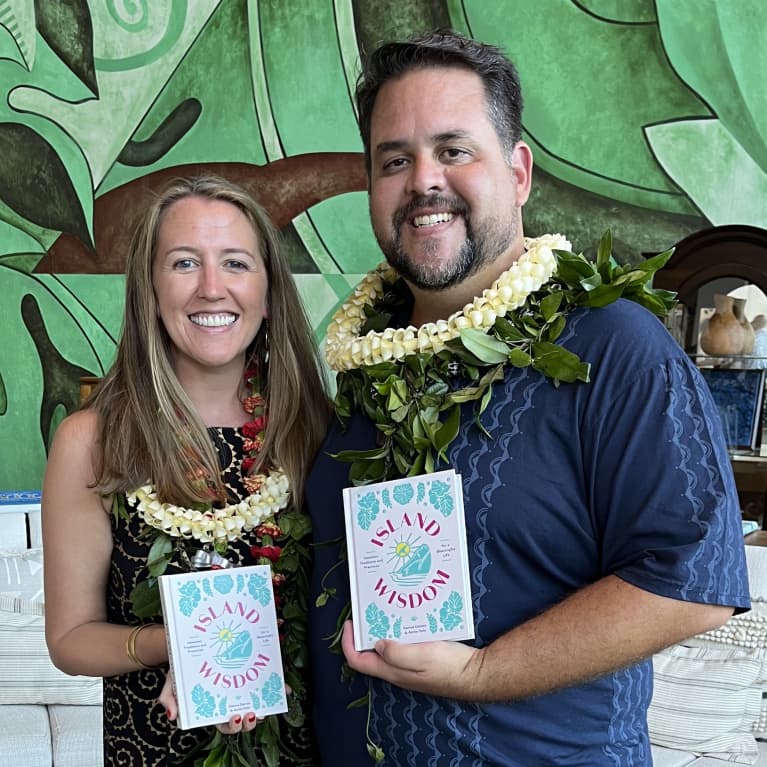 Annie Daly & Kainoa Daines
mbg Contributors
Annie Daly is a New York City-based journalist and the author of Destination Wellness, an exploration of different healthy living philosophies around the world. She's written for many wellness and travel publications, including Self, Afar, Condé Nast Traveler, Travel Leisure, and more. She grew up visiting Hawai'i with her family, and considers herself a forever student of the islands.
Kainoa Daines is the Senior Director, Brand for the Honolulu-based Hawai'i Visitors & Convention Bureau. He is a proud member of the Royal Order of Kamehameha I and the Hawaiian Civic Club of Honolulu. He is a resident of Honolulu, with roots on all the major Hawaiian Islands.
Together, they wrote Island Wisdom: Hawaiian Traditions and Practices for a Meaningful Life.