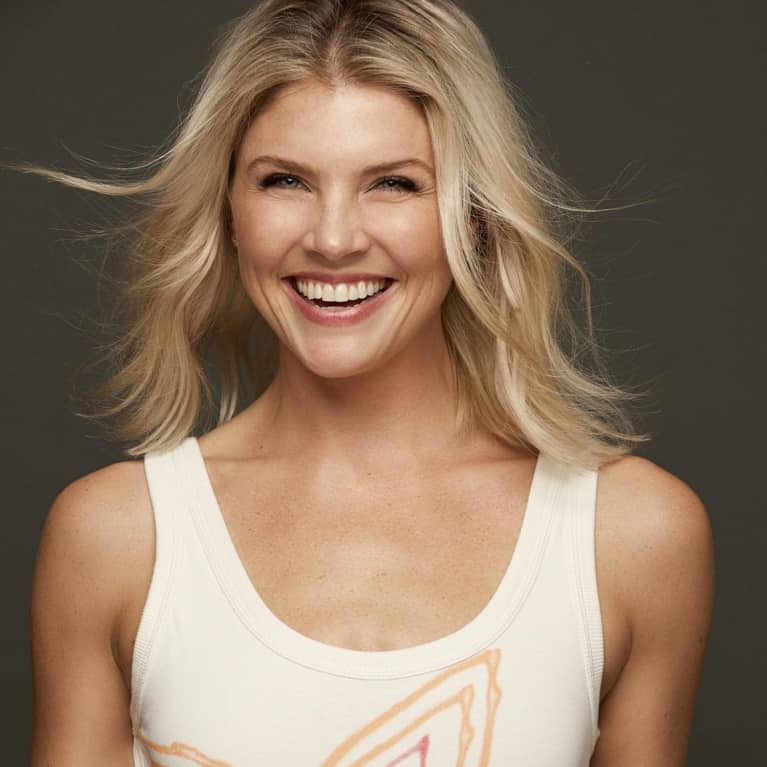 Amanda Kloots
An Ohio native, Amanda has played many roles since moving to New York: Broadway dancer, Radio City Rockette, head trainer at Body by Simone, and did we mention dessert blogger?
Amanda developed the jump rope method after years of trying different ways to stay in killer shape. She fell in love with the jump rope after discovering it's the quickest, most effective way to get a full body workout, and spent years creating ways to use it for more than just jumping. It's the ultimate prop to have with you at anytime, on any trip, on any day.
Amanda's classes are a mix of dance and cross training with special attention on form and details to create a unique, fun workout that will have you drenched in sweat in minutes! Her creativity is unmatched, her energy is contagious, and her positivity everlasting. No matter your experience level, you'll be captivated by Amanda's radiant persona and empowering attitude. Now as a celebrity trainer and private class instructor, working out with Amanda leaves you feeling POW, WOW, WONDERFUL!

Connect with Amanda Kloots