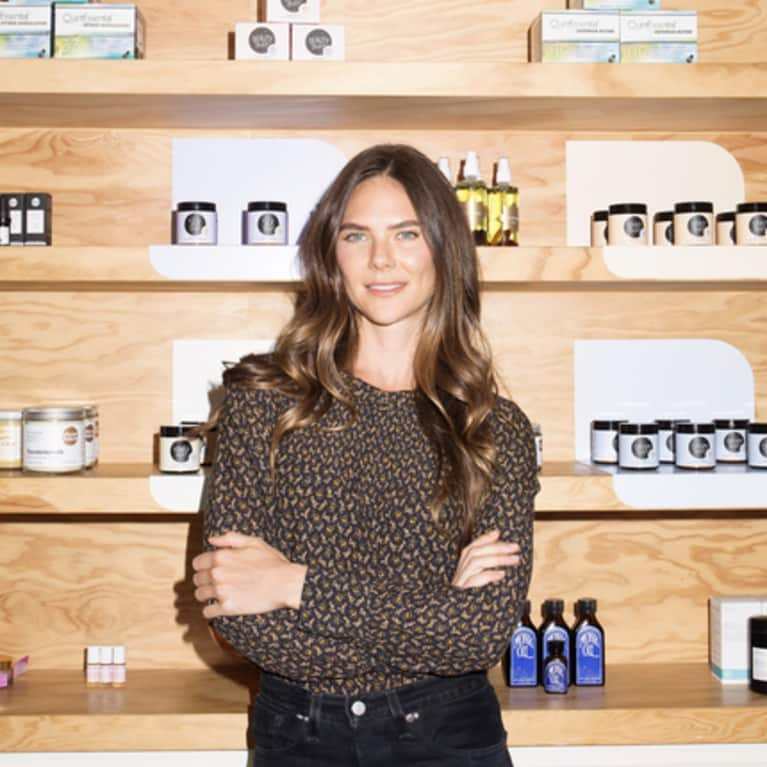 Amanda Chantal Bacon
Founder of Moon Juice
Amanda Chantal Bacon believes that food is equal part art and medicine; as much about pleasure as healing; and that creativity and sustenance can be one and the same. Originally from New York City, Amanda first became enamored with the beauty of simple ingredients, culinary traditions, and a holistic approach to wellness while traveling the world and meeting healers, artisans, doctors and farmers along the way.
Having graduated from the New England Culinary Institute of Vermont, she went on to get hands-on experience under award-winning chef Suzanne Goin at her restaurant Lucques, followed by a turn as a Food and Wine Editor at the Los Angeles Times Magazine.
In January 2012, Amanda realized her vision and opened Moon Juice — a beautifully curated space where the community can eat, drink, learn and share in the most extraordinary holistic offerings. Today, Moon Juice includes three locations in Venice, Silver Lake and Downtown LA, a Moon Rover that travels throughout the city, as well as an online apothecary with global reach.
Articles
Q&A
What is your wellness philosophy?
After many philosophies I've arrived to a place where really isn't one philosophy or path. What I can say with confidence though, is that "wellness" is not a fixed sate or destination and that continued education, adaptability, curiosity, and passion are key ingredients to staying in the ever evolving flow of what is well.
What brought you into wellness?
Obvious un-wellness sparked curiosity to find more well-being and has kept me diligent and passionate along the way.
What does You. We. All. mean to you?
I liken it to the pre-flight safety demos urging you to place the oxygen mask on yourself before even helping your child. For us ALL to make it, WE must begin with I.