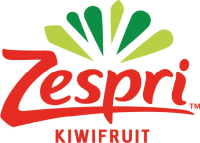 Zespri
The Zespri brand is recognized as the world leader in premium quality green and SunGold™ Kiwifruit. Based in Mount Maunganui, New Zealand, we are 100 percent owned by current or past kiwifruit growers, and work hand-in-hand with our 2,800 growers in New Zealand and 1,500 growers based elsewhere.
Premium Zespri Kiwifruit is raised to rigorous, exacting standards that assure you are getting the highest quality fruit every time. And you can taste the difference – Zespri SunGold Kiwifruit is bursting with natural, refreshing sweetness. The invigorating taste of Zespri SunGold Kiwifruit compels you to break out of your normal routine and try something new!
Here in the US, Zespri SunGold Kiwifruit comes from New Zealand May through November, and we extend our season through February with our Italian crop, grown to the same Zespri standards. Zespri SunGold Kiwis are available for purchase nationally. For more information on Zespri and to find a retailer near you, please visit zespri.com.
Connect With Zespri