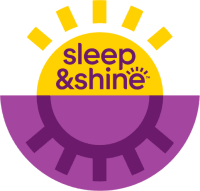 Sleep & Shine
We believe the key to a good morning is a good night's sleep. That's why Sleep & Shine is a sleep supplement that is uniquely formulated to help you:
- Fall Asleep*
- Improve Sleep Quality*
- Wake Up Feeling More Energized*
Quality sleep is vital for helping to keep your brain and bodily systems healthy.* That's why our products are uniquely made with Shoden® Ashwagandha, a plant extract that's clinically tested and shown to improve your sleep quality, which will help you wake up the next morning feeling more energized.*
*These statements have not been evaluated by the Food and Drug Administration. This product is not intended to diagnose, treat, cure, or prevent any disease.
Connect With Sleep & Shine
Brought To You By Sleep & Shine
Connect