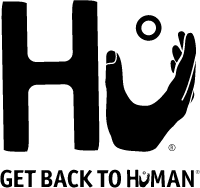 Hu Kitchen
Hu, the lifestyle chocolate and snacking brand focused on helping people Get
Back To Human® by uniting ultra-simple ingredients with unbeatable taste,
introduces a new line of milk chocolate bars sure to delight longtime fans and
newcomers alike. Introducing: Hu Organic Grass-Fed Milk Chocolate bars. With a
commitment to simple, responsible ingredients that are better for people and the
planet, Hu debuts its first-ever milk chocolate bars in five delicious flavors
including: Hazelnut Butter + Crunchy Hazelnut; Cashew Butter; and Crunchy
Almond + Coconut Flakes, among others.
Hu (aka Hu Chocolate and pronounced "Hue" as in human) is one of the
fastest-growing snacking companies in the U.S. with a strict focus on simple,
highly-vetted, recognizable ingredients. Started in 2012 as fast-casual restaurant,
Hu Kitchen, co-founders and family members Jordan Brown, Jason Karp, and
Jessica Karp found personal inspiration along their individual health journeys
from alternative health + wellness strategies while searching for ways food can
heal and help people flourish. They decided to channel that enthusiasm into a
new paleo/primal food concept that set a new standard of quality. While
developing the Hu Kitchen menu for the Greenwich Village, New York flagship,
the co-founders struggled to find a delicious chocolate that met the restaurant's
strict ingredient guardrails. So, they decided to develop their own. Today, the full
product line includes: Hu Dark Chocolate Bars; Hu Gems (baking and snacking
chocolates); Hu Hunks (chocolate-covered nut and fruit snacks); and Hu
Grain-Free Cookies and Crackers. Merging unbeatable nostalgic taste with
unmatched ingredient simplicity has been Hu's goal since day one, helping their
eaters Get Back To Human ®
Connect With Hu Kitchen
Brought To You By Hu Kitchen