Cardiologist
By Joel Kahn, M.D.
Cardiologist
Dr. Kahn is the founder of the Kahn Center for Cardiac Longevity. He is a summa cum laude graduate of the University of Michigan School of Medicine and is a professor of medicine at Wayne State University School of Medicine.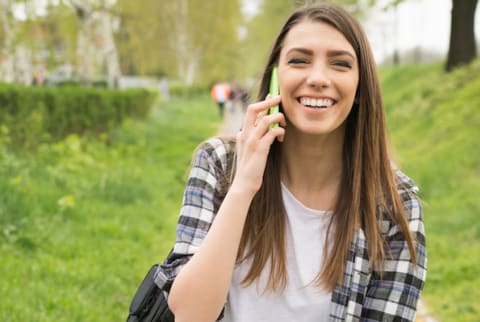 November 19, 2014
I admit, I had to read up on Millennials because my waiting room is usually packed with baby boomers who have never heard of XM 45 Shade. Millennials are about 76 million strong in the US, range from age 17-34, and spend more than $2 trillion a year. For the first time, they're living away from home, paying bills and rent, getting married, and buying their first home. At such young ages, Millennials dont need to worry about heart disease prevention, right?
Well, it turns out that they should. Startling data come from a long-term study called CARDIA, or Coronary Artery Risk Development in Young Adults. This project recruited more than 3,500 young adults aged 18-30 in the 1980s, and followed their health habits for 20 years. At the end of this period they measured whether the heart arteries of these young people were already showing silent but deadly plaque using my favorite screening exams, a coronary artery calcium scan and a special ultrasound of the carotid arteries.
Advertisement
This ad is displayed using third party content and we do not control its accessibility features.
Five healthy habits were tracked several times during the 20-year span, including maintaining a normal weight, not smoking, exercising regularly, eating a healthy diet, and drinking a low amount of alcohol. During the 20 years, 25% of the group improved their habits by adding at least one new healthy one, 34% stayed the same over 20 years, and 40% had fewer healthy habits at the end.
Did it matter?
Each healthy habit that was added during the study, like beginning an exercise program, reduced the risk of finding silent artery damage in these young people by 15%. On the flip side, losing one prior healthy habit, such as starting to smoke, increased the odds of finding these early killers plaques. Even more startling was that a third of previously healthy young people who let it all go, losing three or more health habits (e.g. gaining weight, stopping exercise, and excessive drinking), were walking around with silent artery damage at a young age.
The good news? Although only 10% of the group practiced all five of the health habits at the beginning of the study, it's refreshing to learn that 25% of the group added health habits during these busy years in their lives. Furthermore, it's never too late to see the benefit of adopting a healthier lifestyle in your 20s and 30s.
Talking about her ultra-fitness program, Beyoncé said, "The truth is, it's a lot of sacrifice. You have to push yourself." Fortunately, maintaining a youthful and healthy heart in your 20s and 30s is not much of a sacrifice and only involves:
Keeping a healthy body weight
Not smoking
Engaging in at least 30 minutes of moderate to vigorous activity five times a week
Drinking no more than one alcoholic beverage a day for women, and no more than two for men
Eating a healthy diet that's high in fiber, low in sodium and contains lots of fruit and vegetables
With so much at stake, why not adopt some of these habits today and potentially save yourself some trouble down the road?
Advertisement
This ad is displayed using third party content and we do not control its accessibility features.