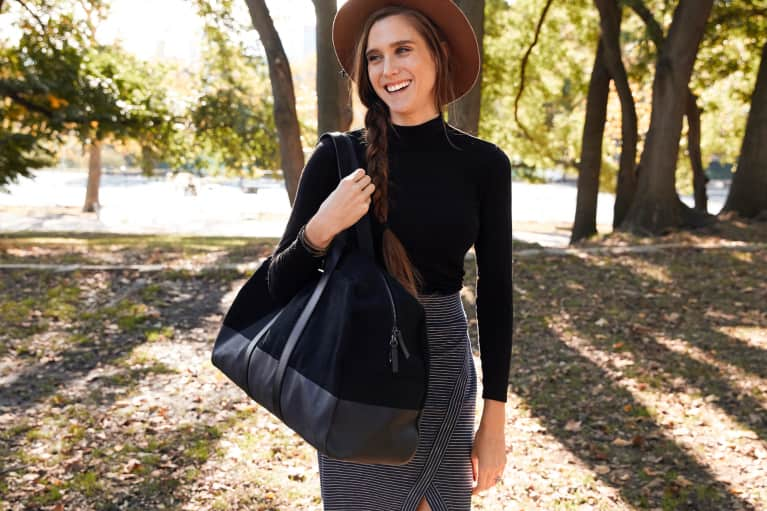 Nothing puts a damper on your travels like heavy, over-stuffed luggage. A cumbersome suitcase that won't budge or an overloaded backpack leaves you needing a deep-tissue massage before you even leave the airport.
We get it; overpacking is…easy. Traveling with all the comforts of home can make you feel more prepared to thrive in a new setting, and knowing that you have an outfit for every possible scenario is a major confidence boost.
However, it is possible to find versatile items that will fill all your needs (and ensure you still look great), without filling up your suitcase. Here are a few top tips for minimalist packing with the right clothes, beauty products, and lifestyle items. The following items are compact, multi-purpose, and—bonus!—they're super easy on the environment, so you can travel the world without harming it.
Dress to impress (without bringing your whole closet).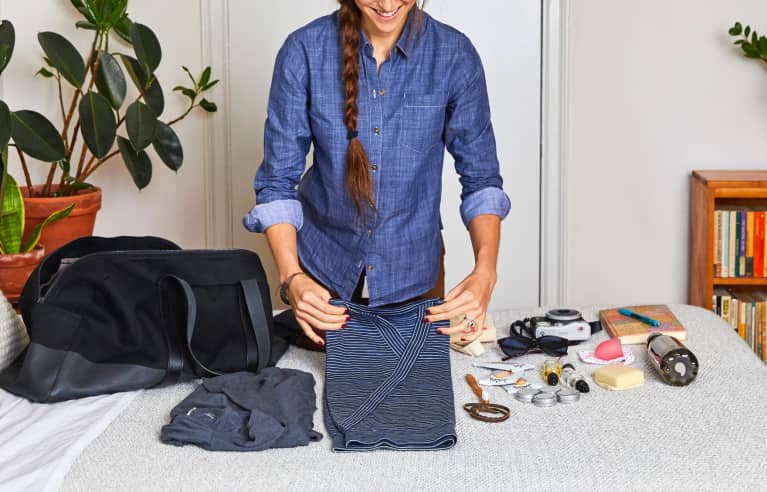 Landing on which clothes to bring is probably the hardest part of the packing process with all of those "what if" scenarios that can run through your head: What if it's raining one day? What if this dinner is more formal than I think it will be? What if we go on an impromptu hike? What if a zombie apocalypse comes and the only people who can survive are wearing athleisure?
The best way to make sure you're set for any situation is to pack plenty of layer-friendly items in neutral shades. This way, you can mix & match your staple items and dress them up or down with jewelry and accessories, which tend to be more portable. If you're in the market for super versatile items that travel well, Toad&Co's line of lifestyle apparel inspired by the outdoors is a great place to start. Made from cozy natural materials like organic cotton, hemp, and recycled wool, they can fit all the activities you have planned throughout the day and night, whether you're taking a city tour by foot or meeting friends for a drink at the local bar. Plus, they're sustainably produced which is always a plus in our book. (Fashion that's friendly to the planet? Hell yes).
Their Bel Canto Cardigan paired with a Gypsy Crew and some cozy leggings is perfect for the plane or a casual day of sightseeing. Want to switch up the look? Swap your leggings for the Moxie Skirt if you want an outfit that can take you from a coffee meeting to a fancy dinner to the pub.
Pare down with beauty products that do double-duty.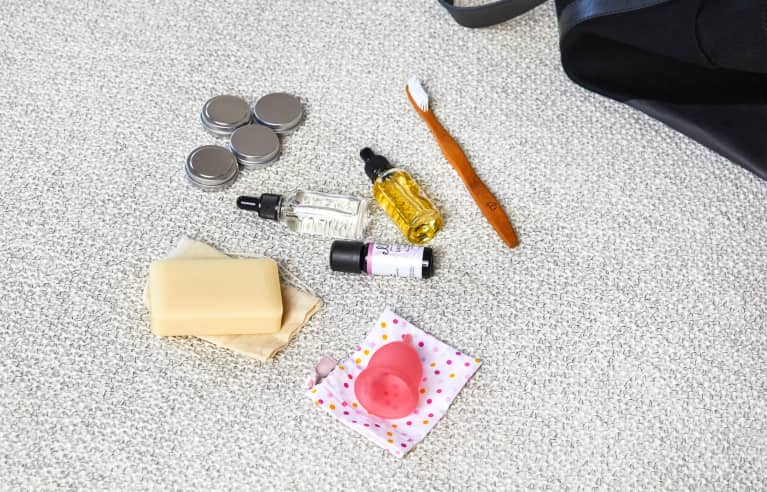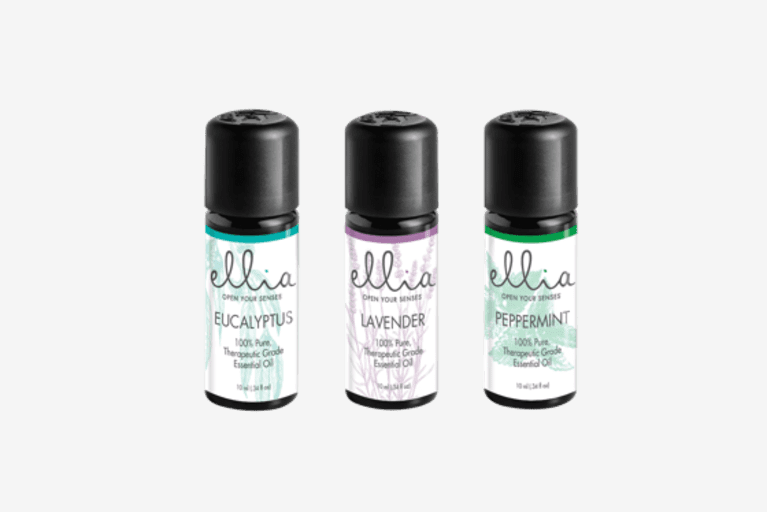 Ellia by HoMedics Lavender Oil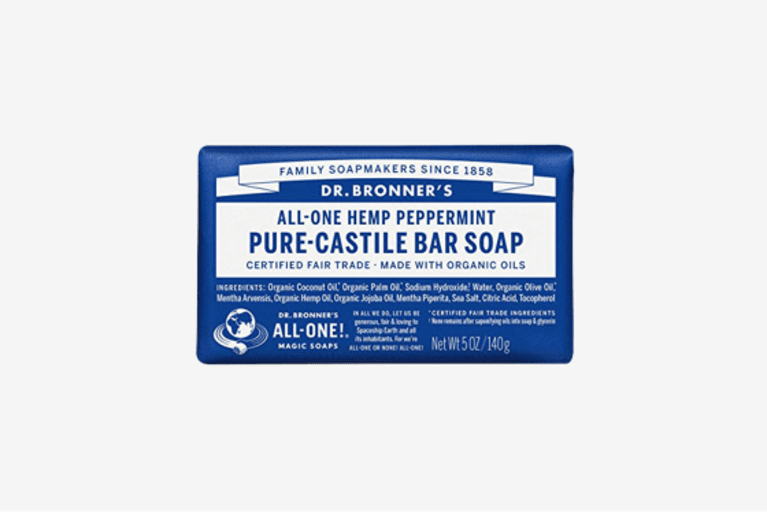 Dr. Bronner's Pure-Castile Bar Soap - Peppermint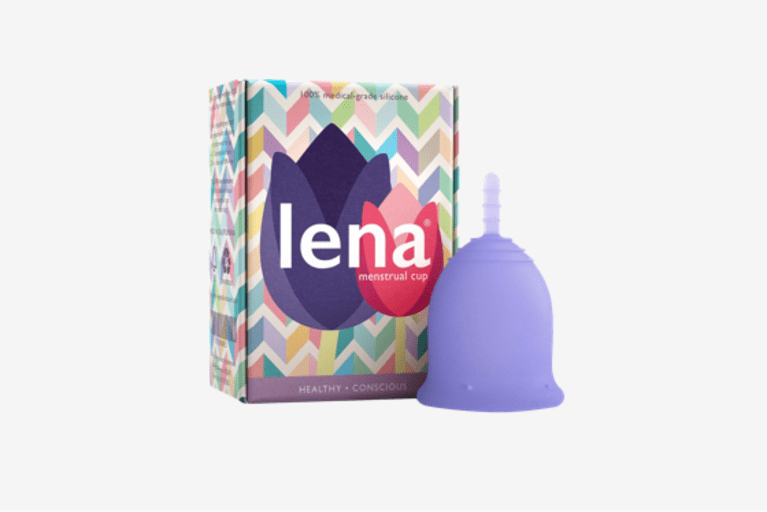 Beauty is another tricky packing section to crack, especially considering the airport limits on carry-on liquids. A great hack is to look for bar options (vs. liquid) instead of resigning to a checked bag stuffed with full-sized bottles of shampoo, conditioner, and soap. These days, a wide variety of beauty products exist in this more portable, compact form. Bonus: bars are easier on the environment since they don't come with all of that pesky plastic packaging. (According to one study, their carbon footprint is up to 25 percent lower than bottled options!)
Essential oils also load a lot of beauty benefits into a small package. Before you head off on your travels, experiment with making some of your own oil-based skincare products at home. That way, you have a few go-to formulas on hand you can recreate from your hotel room. Rose, lavender, and citrus scents all come with complexion-boosting benefits and are able to soothe everything from dry skin to Rosacea and blotchiness. Combine them with a carrier oil like jojoba or rosehip and you have yourself an effective cleanser, moisturizer, or spot treatment.
One last place you can save major suitcase real estate is with your feminine care products. Leave the boxes of pads and tampons at home and switch over to a menstrual cup. I know this may seem like a huge undertaking, but using a cup is actually a lot easier than you think—and the fact that it can be kept in for up to twelve hours (and reused for years and years!) will save you from some major travel headaches.
Pack these odds & ends to stay prepared.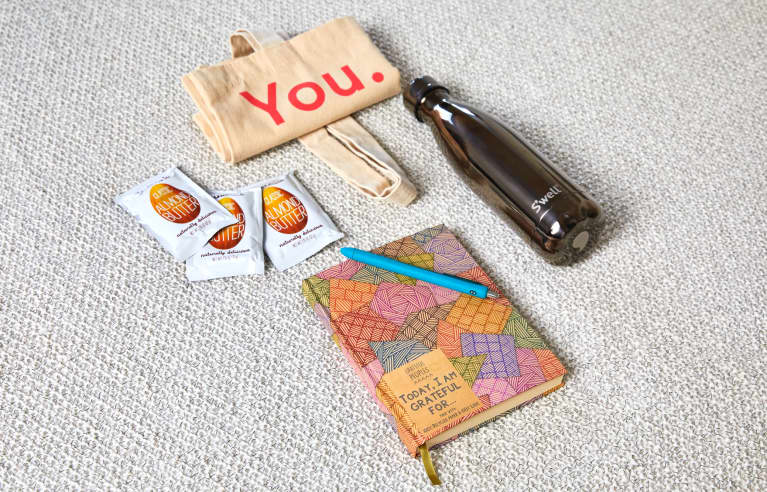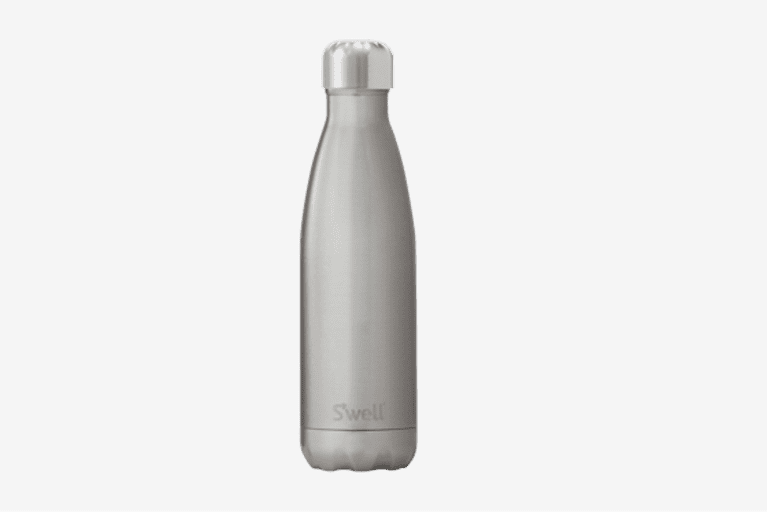 S'well Vacuum Insulated Stainless Steel Water Bottle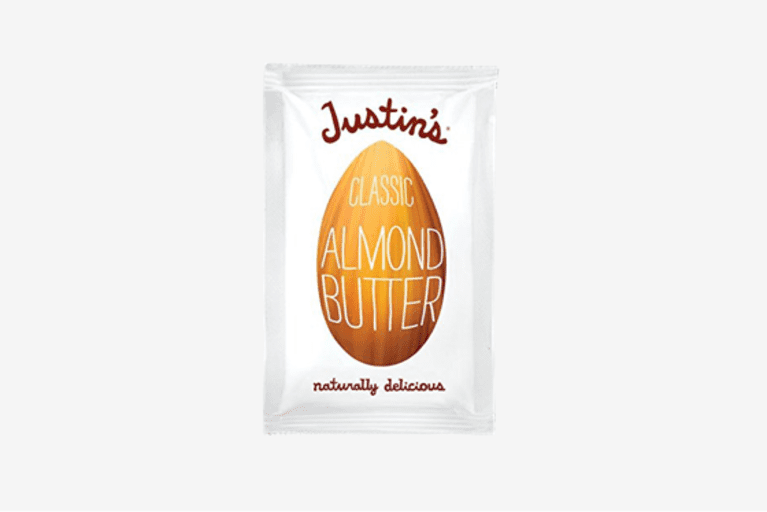 Justin's Nut Butter Natural Classic Almond Butter Squeeze Packs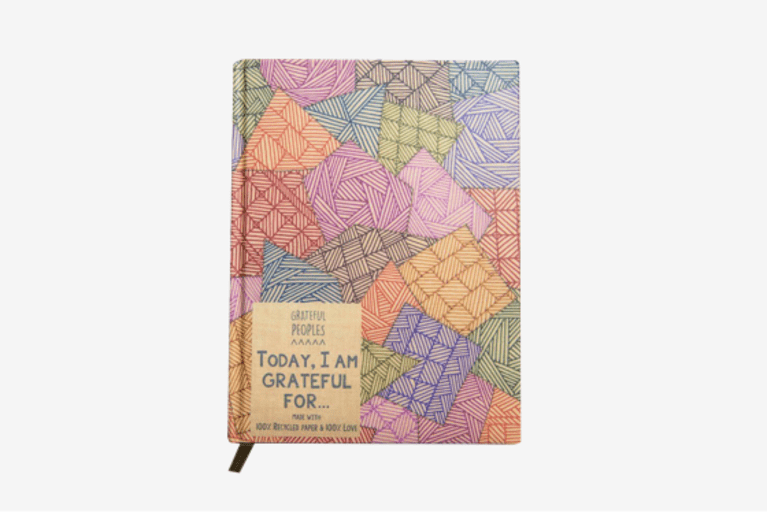 Grateful Peoples Gratitude Journal
Next up? Small, last-minute items to throw in your suitcase that will keep you nourished and happy throughout your travels. First, make sure you bring along a reusable tote bag (that can be rolled up to be super compact!) and a reusable water bottle to replace clunky bags and plastic bottles. Add in some portable snacks for fuel on the go, like single-serve packs of nut butters, and finish it off with a compact source of entertainment for downtime. Instead of chucking in multiple books or magazines, why not throw in a gratitude journal? Developing a routine of journaling during travels is a surefire way to soak in everything that a new place has to offer, and it forces you to carry through your days in a really mindful way.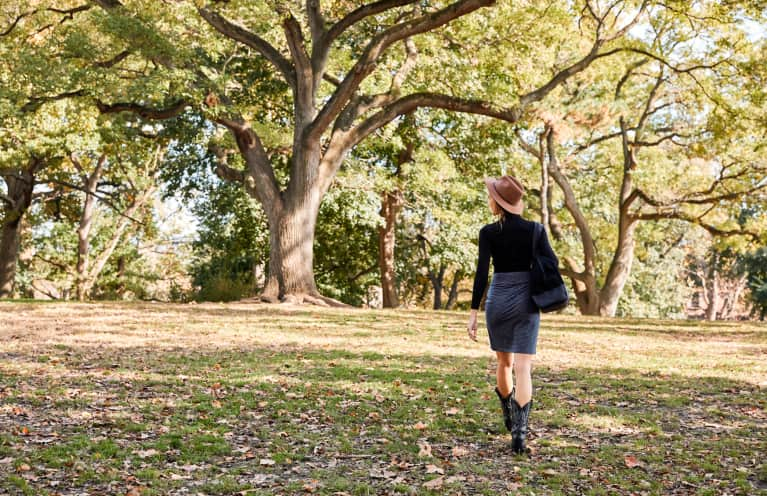 You'd be surprised at how easy it is to be a minimalist packer when you find the right versatile items to bring along and identify the can't-live-without ones. Once you get into the habit of packing this way, there's no looking back to your old heavy suitcase ways!