Yoga & Fashion Merge with YogaPoser at Fred Segal

mbg Founder & Co-CEO
By Jason Wachob
mbg Founder & Co-CEO
Jason Wachob is the Founder and Co-CEO of mindbodygreen and the author of Wellth.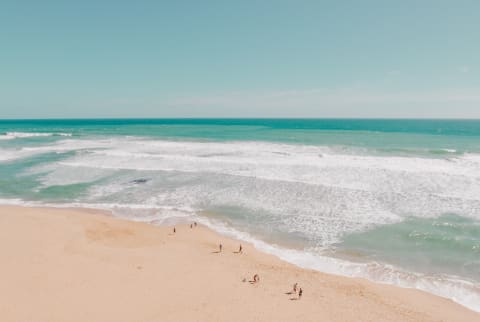 Image by Shawnn Tan / Unsplash
December 28, 2011
Whether it be art, fashion, or professional sports, I love it when yoga crosses over into other worlds. Suffice to say, I think it's pretty awesome that LA's iconic Fred Segal just teamed up with Venice yoga powerhouse, YogaPoser, to offer yoga classes at their fashionable Santa Monica department store. Plus, there's another bonus which Angelenos will definitely appreciate -- free parking!
I had the chance to speak with YogaPoser founder, James Brown, who tells us more about the move:
"The move is made more interesting in that it is in a department store. Yes, a department store. And not just any store, but it's at Fred Segal, another Southern California icon, but it's no Venice Beach. Fred Segal is an uber-trendy LA institution. It's a funny marriage for a yoga company. Funny good. They've been around nearly 50 years and a couple of years ago they added a beautiful yoga studio to their spa and salon. When they heard I was looking for a new space, they recognized that we would make great partners in that our brand is a modern take on an ancient practice that would mesh well with what they offer.
I love it because it is different and so is YogaPoser. We work hard to present yoga in a pure form without blind adherence to tradition or doctrine. In our case, we use work with the body as the platform for improving all the aspects of your life. While we honor all the other things that get mixed with yoga - from waterfalls, bamboo and flutes to religious Hindu practices, we choose to pare it down to good, simple asana practice and nothing else."
I love this trend and hope to see more yoga popping up in unexpected locations across the world!