It's well-accepted in the health world that fat is great for you, but you have to be careful about what types of fat you include in your diet.
While there are a number of whole-food sources of healthy fat like avocado, coconut, and certain fish and meats, one of our favorite sources is hemp hearts. Hemp hearts, sometimes referred to as hulled hemp seeds, are the seed of the hemp plant. No, they won't get you high, but they will give you tons of omegas, in addition to all 10 amino acids. Additionally, hemp hearts have 10g of protein per 3 tablespoons (flaxseed and chia, in comparison, each has 5g of protein per 3 tablespoons—and neither are as good of a source of omega-3s).
Hemp hearts are also unbelievably versatile. You can use them to make crispy breading for vegetables and protein (we love this hormone-balancing hemp-crusted salmon), or simply toss a few tablespoons into your morning smoothie (it makes it super thick and creamy, too!). Hemp hearts are also quickly gaining notoriety as the quickest and easiest way to make homemade nut milk, which many food experts recommend as a way to avoid the emulsifiers and gums like carrageenan in many conventional dairy-free milks. The best part? It couldn't be easier to make: Simply blend ¾ cup hemp hearts with 2 cups of water and a pinch of salt. Voila! You have your own nondairy milk in less than five minutes, flat.
We also love rolling hemp hearts into our energy balls, tossing a handful into cookie dough for an extra protein boost (yes, really—try it!), and sprinkling them on yogurt or oatmeal. We're big fans of Manitoba Harvest because their line of high-quality hemp foods cannot be beat. Their hemp hearts are perfect in practically anything, but you have to get your hands on their Sriracha Toasted Hemp Seeds, too—trust us, they're dangerously addictive.
With their neutral flavor, chances are that hemp hearts will work well in practically any dish you're making, so you don't even need a recipe! However, if you want a little more structure, play around with this superfood butter we can't get enough of.
Maple Maca Hemp Heart Butter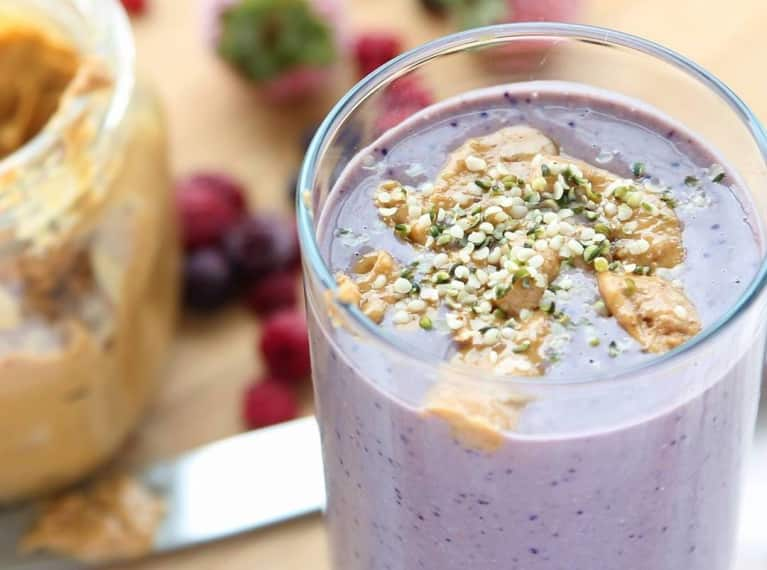 This hormone-balancing, protein-rich, energizing nut butter is great on toast, drizzled over oatmeal, blended into a smoothie, or straight off the spoon.
Ingredients
1 teaspoon coconut oil
2 tablespoons maple syrup
1 tablespoon maca
¼ teaspoon sea salt
In a high-powered food processor, blend together all ingredients until smooth and creamy (this may take a few minutes).
Store in a tightly sealed jar in the fridge for up to one week.