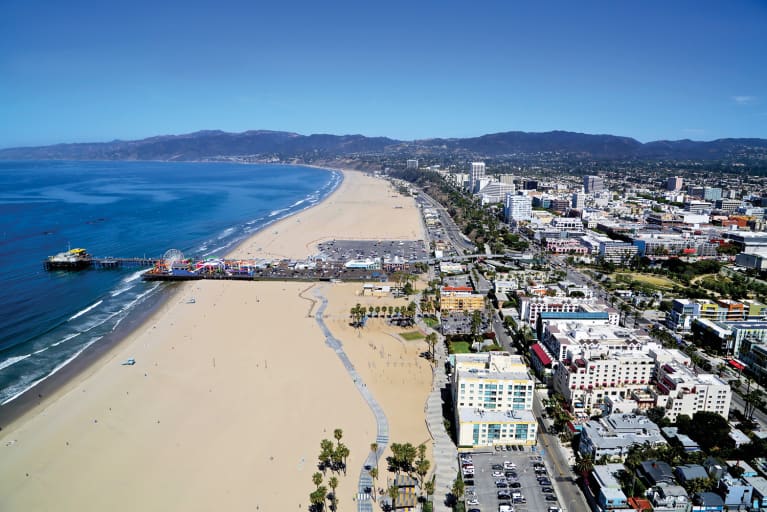 Much as we all need and deserve a hefty dose of vitamin D in the dead of winter, when you spend a solid string of OOO days parked in a beach chair, they can all become a bit of a blur. So it's understandable that last year, 59% more travelers decided they would rather engage in a cultural excursion or a historically themed tour than bake under the sun than in 2017, according to TripAdvisor's latest data. The best bet for both mind and body: Alternating time on the sand with frequent fixes of activity and culture.
This is why Santa Monica is the place to be. It's the ideal city-by-the-sea escape—just 15 miles from downtown Los Angeles and a 30-minute ride from LAX—with as many museums, historical buildings, restaurants and bars, boutiques, and fitness studios as there are spots to soak up the rays on California's golden shoreline. And it's all walkable! In fact, just strolling the streets in this friendly community is an experience: More than 130 street art murals decorate the walls and buildings throughout the city's 8 square miles. (FYI: You can learn all about Santa Monica's street art here.)
Whether you're seeking sunshine or looking to try out SoCal's trendiest restaurants, here's exactly how you should spend a restorative and stimulating three-day weekend in the welcoming enclave that is Santa Monica.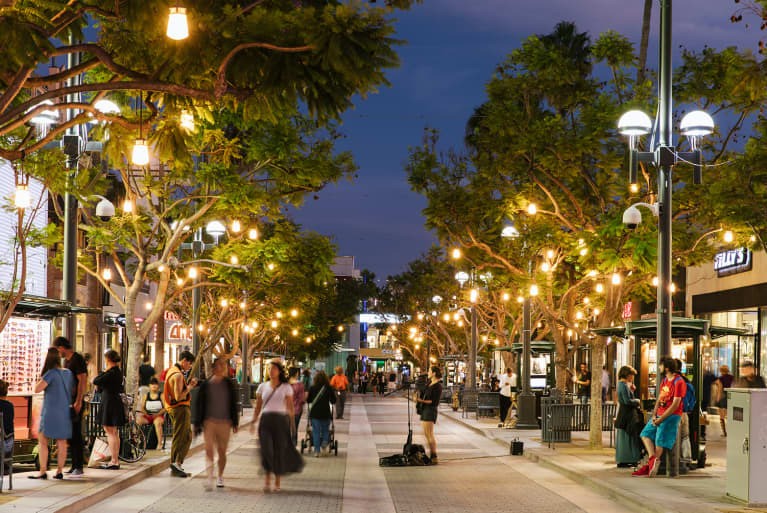 Afternoon: First things first: Check into your hotel. And since there are tons of options ranging from budget-friendly to splurge-worthy, Santa Monica has a room waiting for you. If you're ready to drop serious cash for luxe digs, choose a spot like Shutters on the Beach; for a more affordable scene with lots of Euro-chic personality, Hotel Carmel is perfect. And if you're somewhere in between, you'll find an assortment of spots to stay, like the beloved Georgian Hotel near the pier.
But we know it's hard not to want to dig your feet into the sand immediately upon arrival. So why wait? Science proves you'll feel better if you head to the beach first. When waves crash on the shoreline, negative ions are released into the air through the water molecules, which research shows can alleviate depression. Scope the iconic solar-powered Ferris wheel at the Santa Monica Pier from the golden sand along the Pacific Ocean. Energy to burn? Grab a bike at the Santa Monica Bike Center and pedal down the 22-mile Marvin Braude Bike Trail, aka The Strand—one of the best places for people-watching in the city. Once you've gotten your fill, wander through the traffic-free Third Street Promenade or grab a snack at The Gallery Food Hall.
Evening: Reserve your spot at one of the culinary hot spots on the Third Street Promenade, just a few blocks north of the Pier area. For a splurge, Dialogue is an 18-seat restaurant hidden behind a nondescript door in the middle of a food court; it's helmed by a James Beard Award–winning chef and boasts a multicourse tasting menu filled with ingredients from right in SoCal.
Three blocks over, Uovo has a variety of affordable pasta (seriously, every dish is under $20) flown in directly from Bologna, Italy. Try the handmade Tagliatelle ai Carciofi or the Volge, which uses a family recipe for the white wine clam sauce. And at Water Grill, you can enjoy shellfish—a great way to optimize your vitamin D levels in the winter, studies show—and a stunning view of the sunset. Wherever you eat, leave room for one of the outrageous scoops—like Elvis's Favorite (peanut butter and banana) and Scout's Honor (mint ice cream with chunks of chocolate and Girl Scout Thin Mint cookies)—at the very Instagrammable Sloan's Ice Cream back on Third.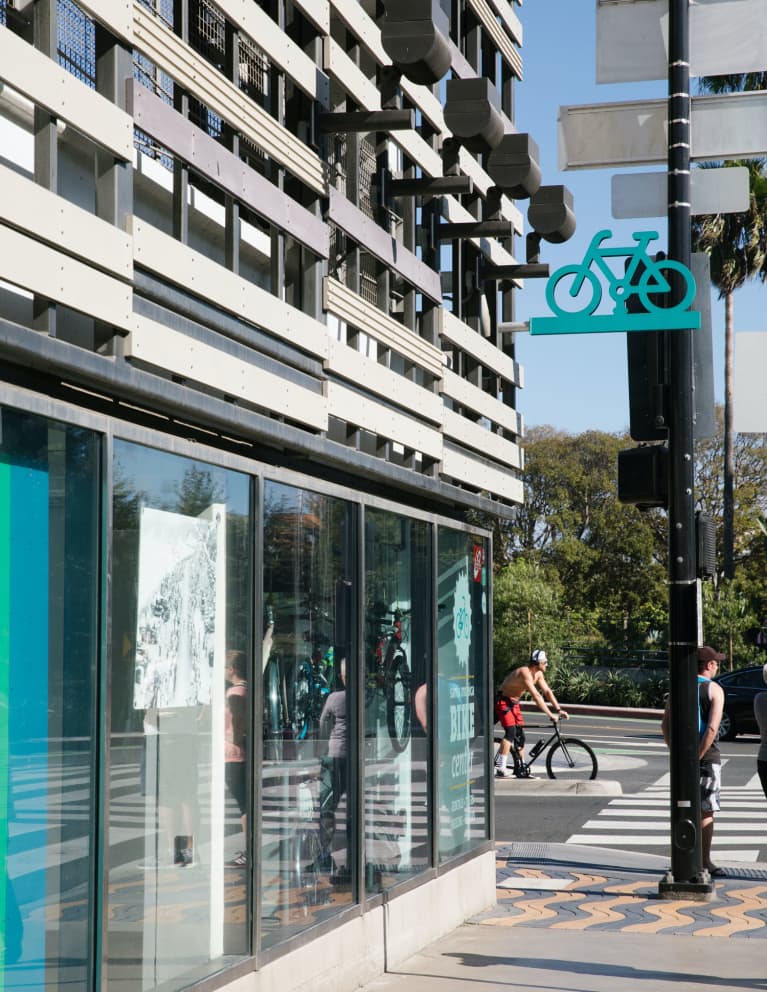 Morning: Start your day off with a heart-rate-boosting, soul-reinvigorating yoga class like you've never done before. YogaHop will get your pulse thumping and your body humming, with traditional yoga poses and flows set to fly music. Think dance-party-meets-traditional-Eastern-practice, all surrounded by like-minded Santa Monicans. It'd be hard to find a better way to start your weekend!
Afternoon: Head over to Kye's Montana sandwich shop, which serves up custom combos of healthy fare like lean proteins, leafy greens, nori, avocado, quinoa, nuts and seeds, and more. After you've refueled, take a walk down Montana Avenue, dotted with 150 cafes and boutiques. Window shop the chic stores (many of which are home to eco-conscious brands like Amour Vert), pop into Field Guide for sustainable on-trend home accessories, sift through the lingerie-inspired looks at Only Hearts; get inspired to redecorate at Rachel Ashwell Shabby Chic; or find jewelry at any price point at Moondance.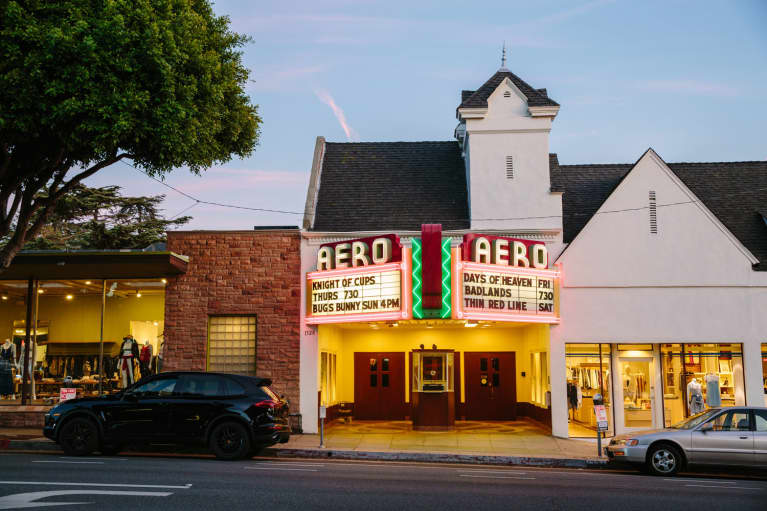 Craving culture? Make time to visit the Aero Theatre, which dates back to 1940 and was restored by the nonprofit American Cinematheque. Screenings and Q&A's with directors and screenwriters are almost always happening here. Or stop by Bergamot Station to check out art galleries, grab a cup of coffee, and be surrounded by creatives who use the massive, 8-acre space to house their offices.
Evening: Walk the row of unique restaurants that line Main Street, south of Pico Boulevard. Get a healthy taste of Down Under at Little Prince, a semi-casual Australian eatery that specializes in creative cocktails using local ingredients; snack on chips and guac at Lula Cocina Mexicana, with more than 300 tequilas behind the bar; try a seasonal artisanal pizza at Stella Barra, made with produce from local farmers markets; or go for seasonal tapas at Manchego.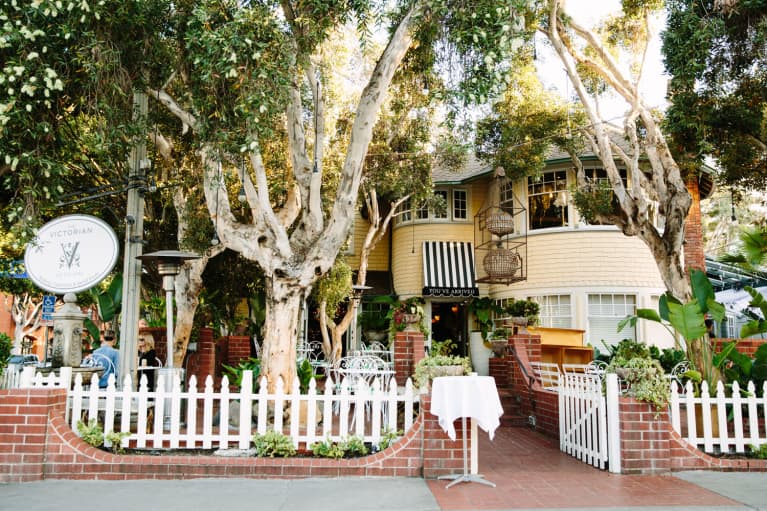 There's no shortage of night life in Santa Monica: Start on Main Street at The Basement Tavern, a speak-easy hot spot inside The Victorian, an event venue that's also home to LGBTQ-bar The Birdcage. Then take a turn on the dance floor at The Buffalo Club, a fine-dining restaurant near Pico, or kick back in the low-key game room at The Bungalow. Grab a nightcap in the form of a delicious, creative cocktail at The Chestnut Club, or, for late-night eats, stop in at the retro Mel's Drive-In diner.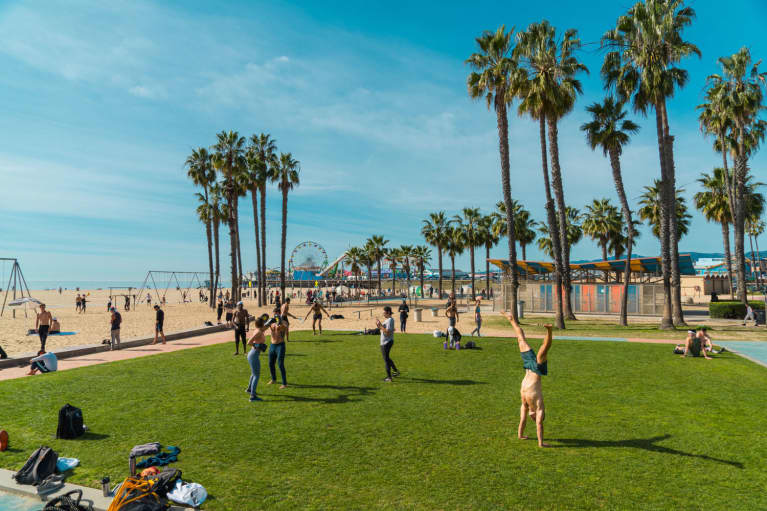 Morning: Santa Monica is home to the original Muscle Beach from the 1930s, complete with chinning bars, parallel bars, rings, a jungle gym, and a padded gymnastics area. If that's not your scene, there's plenty of other places to break a sweat: Get your om on at Bhakti Yoga Shala or Power Yoga East, donation-based studios downtown, squeeze in a quick HIIT workout at Circuit Works on Main Street, or go for a spin at CycleBar downtown.
If you're looking for a more unique fitness experience, check out Upgrade Labs on Main Street. This high-tech recovery facility features equipment like the Atmospheric Cell Trainer, which changes air pressure to work out your cellular energy system; the Cheat Machine, which provides a week's worth of weight training in less than 15 minutes; the Oxygen Trainer, which switches between 100% oxygen and insufficient oxygen as you sprint on an exercise bike; and a Virtual Float Tank that puts your brain into a meditative state.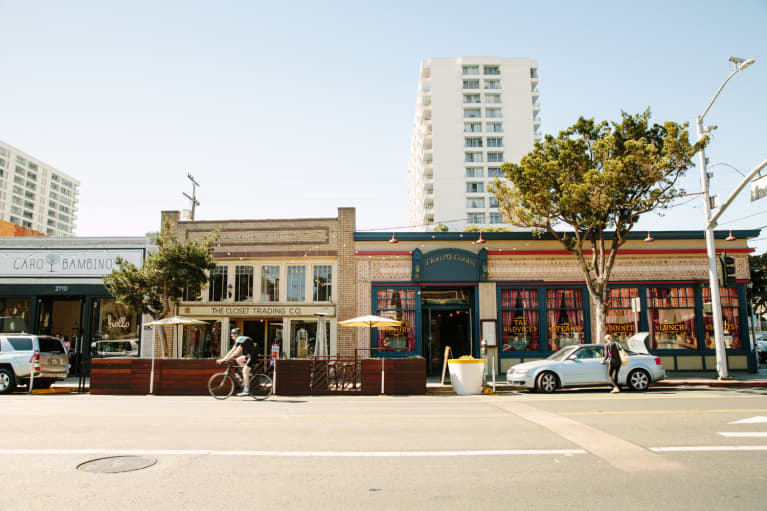 Midmorning: Meander down Main Street—significantly more laid back during the day—before you head out of town. Every Sunday, the farmers market here is a haven for locals (there's even a bike valet, so no one has to worry about bringing a lock!) and an ideal spot to grab brunch before you begin your stroll. Drop by any of the cute cafes for lunch, then lose hours browsing stores like Jadis Props, a former prop house for films like Batman and Robin and Van Helsing, stuffed with curiosities. At Mindfulnest, you'll find arts and crafts from up-and-coming painters and sculptors, while Planet Blue showcases fashion, jewelry, and décor.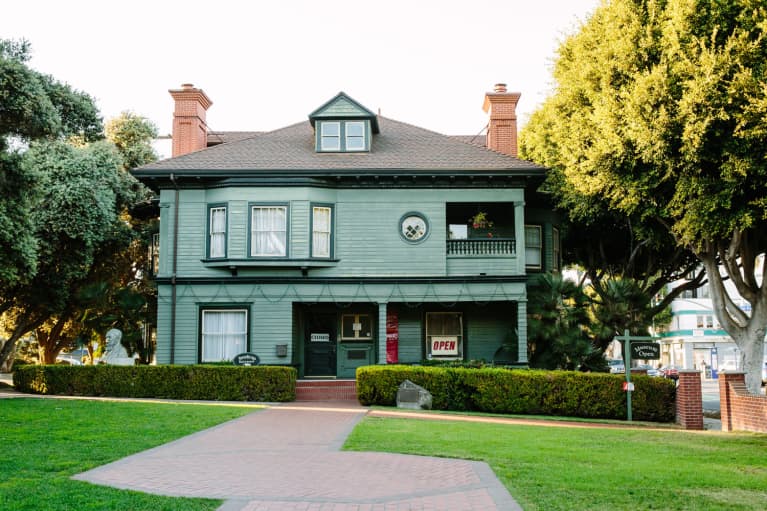 Afternoon: Wrap up your West Coast adventure with a tour through the California Heritage Museum, housed in the 1894 Historic Landmark Roy Jones house. This multicultural facility presents exhibitions promoting the California community, like a collection of paintings that celebrate the joy of a road trip or sculptures made from reassembled ceramic figurines found in SoCal's coastal cities. It's the perfect way to honor the history of the beautiful place you more than likely just fell in love with.