paid content
 for

A To Zinc: What You Need To Know About This Essential Nutrient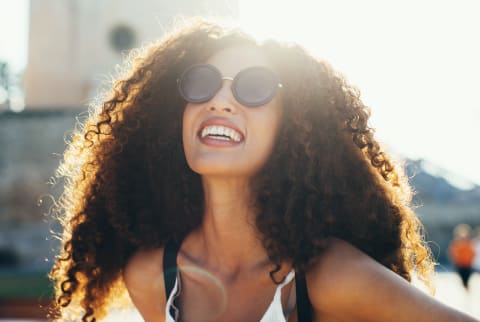 September 27, 2021
It wasn't until the 1960's that we finally learned the importance of zinc sufficiency1 as it pertains to human health and well-being. For example, without zinc, we wouldn't be able to taste and smell with such satisfaction.* In only the last few decades have we been able to truly appreciate the role that this nutrient plays in our lives.
More recently, zinc has become popular for its role in immune health.* As you come to understand more about zinc as a puzzle piece in the larger picture of health, you'll see why getting enough of it matters… And why incorporating a daily supplement containing zinc, like vitafusion™ Power Zinc into your routine can be a great idea for immune health.*
Zinc: The basics
Zinc and immune health
Zinc has become more mainstream these days, mostly for its role in immune health4.*
It supports some of the most important processes in our body, and we can supplement this nutrient easily (and tastily) with vitafusion™ Power Zinc.* Each serving of gummies contains 15 mg of high potency zinc and 270 mg of vitamin C for immune support.* Support like this is important 365 days a year.
How much zinc do we need?
Our bodies don't naturally produce zinc (hence why it's essential), but it can be easily sourced through our diet and supplements. Zinc is actually found in many of the foods we eat everyday, like whole grains, milk, red meat, poultry, seafood, and even some breakfast cereals. But a daily zinc supplement is supportive if you aren't getting enough from your diet5. With a strawberry-tangerine flavor, you'll be happy to make the vitafusion™ Power Zinc gummies a new part of your health routine. Even better, Power Zinc also contains the ever-important vitamin C.
The bottom line
From our ability to stop and smell the roses, to that dose of immune support — zinc is one of the most vital elements found in the body.* To take a peek beneath the surface of our health, is to know how we can better support ourselves. Whether that means eating different foods, or incorporating vitafusion™ Power Zinc into our supplement regimen, a little bit of awareness goes a long way.
*These statements have not been evaluated by the Food and Drug Administration. This product is not intended to diagnose, treat, cure, or prevent any disease.
Devon Barrow
Branded Content Editor
Devon Barrow is a Branded Content Editor at mindbodygreen. She received her degree from the University of Colorado. When she's away from her desk, Devon is teaching yoga, writing poetry, meditating, and traveling the world. She's based in Boulder, Colorado.
Devon's first book, Earth Women, is coming soon. To learn more, join the mailing list, and receive updates, head to www.devonbarrowwriting.com.