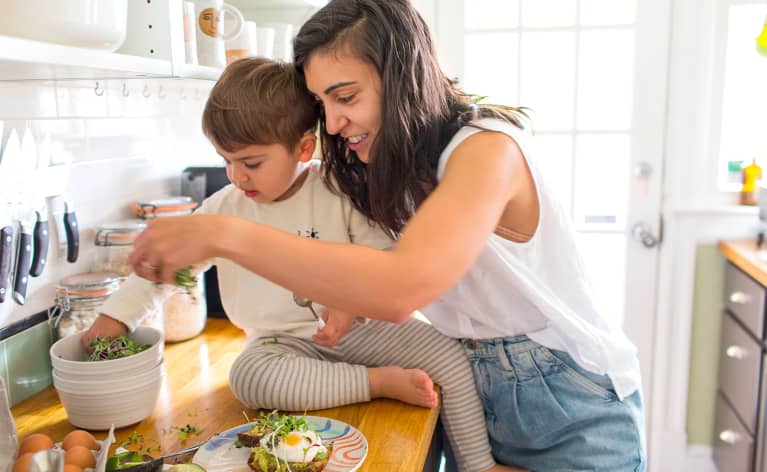 For the better part of almost three years, my husband Andrew and I have been roused by our resident roosters (read: babies, a 2½-year-old named Poe and 6-month-old named Indie). Waking to the magic that is very early mornings sans the fanciful farm life, on good days we're met with their milky coos and potty runs, their sunny snuggles and breakfast requests. Beautiful, busy, and fervidly encompassing—all before the clock strikes 6:02 a.m.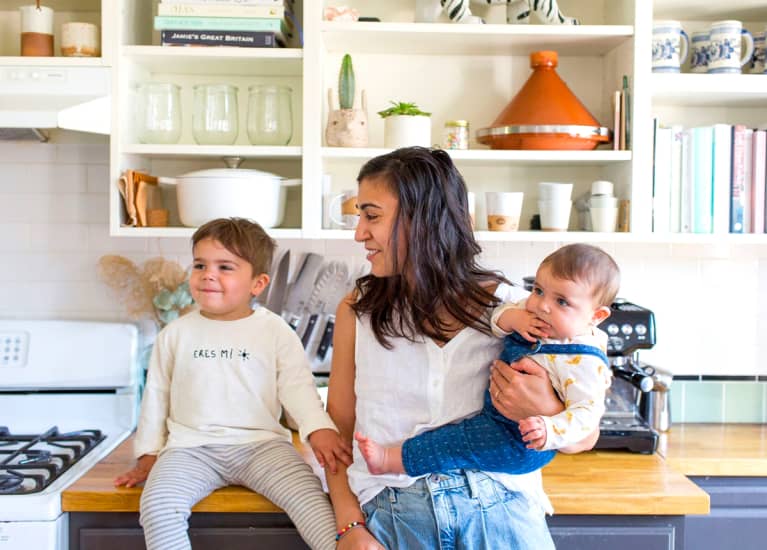 Indicative of this season, though full and fulfilling, much of our life with young children is an ode to them: Poe and Indie are both at stages where they really need Andrew and me giving our patience and our energy, our love, my body, so they can really have. But still young ourselves, with ambitions and our own imperatives, with a relationship to nurture and self-care to uphold, we're conscious of the importance of intentionality in self-prioritization and autonomy. We can only give as much of ourselves as we give to ourselves.
Naptime and nursing schedules don't lend themselves well to impulse boot camp classes.
Before children, Andrew and I were in the center of everything. Working from home and blocks from our farmers market, cafes, yoga studios, and running trails, you'd often find me at lunch-hour practices, taking extra time to prepare more complex salads and smoothie bowls, and out for long afternoon walks. Living salubriously was an easy coalescing of consciousness and convenience, and we were flush with the flexibility to prioritize and participate.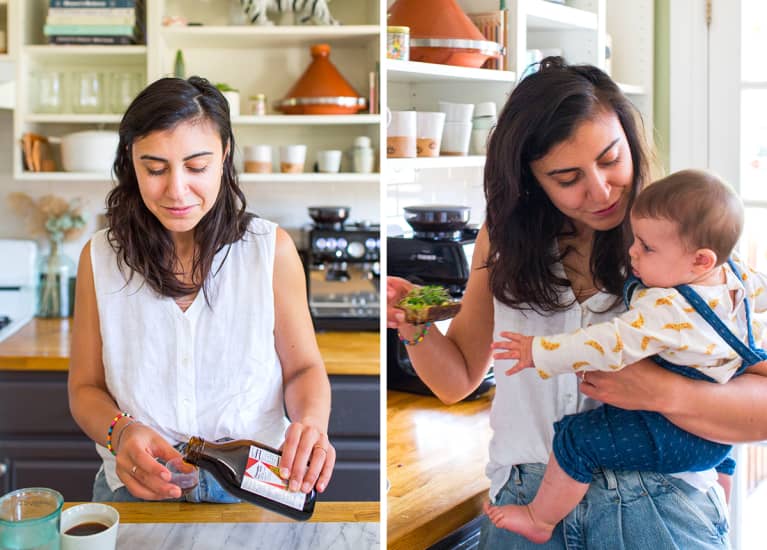 But parenthood makes spontaneity a bit more complicated. And parenthood of two while breastfeeding even more so. Naptime and nursing schedules don't lend themselves well to impulse boot-camp classes. With Poe and Indie, a holistic wellness routine now requires a deliberateness in our meals, motion, and choice supplements—like Floradix Iron + Herbs, a low-dose iron supplement—so it actually happens.
In this season, self-care looks like intentionality and planning—like Andrew and me spending our Sundays meal prepping. We keep our meals primarily unprocessed, plant-based, and seasonal and love turning our farmers market trips into family outings. We haven't missed a market since Poe was born, and they've become one of our favorite traditions.
We get Poe involved with us in the kitchen as we bake grain-free loaves, roast or grill produce, simmer eggs, and poach wild salmon, so we're all engaged and have those nourishing options accessible throughout our busier weekdays.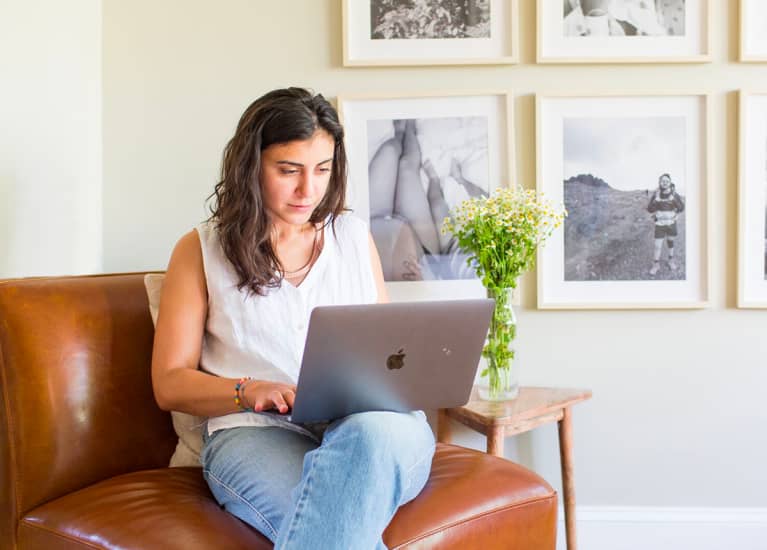 Self-care looks like acknowledging vulnerabilities and acting on when I need "more." Pregnancy and breastfeeding can make women's bodies especially prone to iron deficiency (women are 10 times more likely than men to suffer from low iron levels!), leaving us run-down, weak, and with brittle hair and nails.
Motherhood doesn't offer built-in break time, and fatigue creeps up more often than I'd like to admit. I've been proactively supplementing with Floradix, which is easy on digestion, to help prevent this issue, and take one dose each morning alongside my prenatal and probiotic. Flora Health launched a new version called Ferritin+, and it is now available for purchase.
Self-care looks like a consciously considered babysitter and taking my work out of our home.
Self-care looks like a consciously considered babysitter and taking my work out of our home. Zipping off on my Vespa with my laptop and a reusable mug for an afternoon espresso while I catch up on emails. Or on my home bike, cycling and sweaty with tunes turned up high.
Self-care looks like Andrew and me tucking our babies in, then watching the sunset over orange wine on our front porch.
These actions, conscious but calculated, small but mighty, hold reverberating impact. They allow us to give ourselves to our children and to each other—necessities in keeping our relationships strong and thriving, in keeping our children strong and thriving, but perhaps most importantly, keep us, as individuals, whole. As the saying goes, "You can't pour from an empty cup."