Two Experts Share What "Marriage Story" Got Right About Divorce
mbg Editorial Assistant
By Abby Moore
mbg Editorial Assistant
Abby Moore is an Editorial Assistant at mindbodygreen. She earned a B.A. in Journalism from The University of Texas at Austin and has previously written for Tribeza magazine.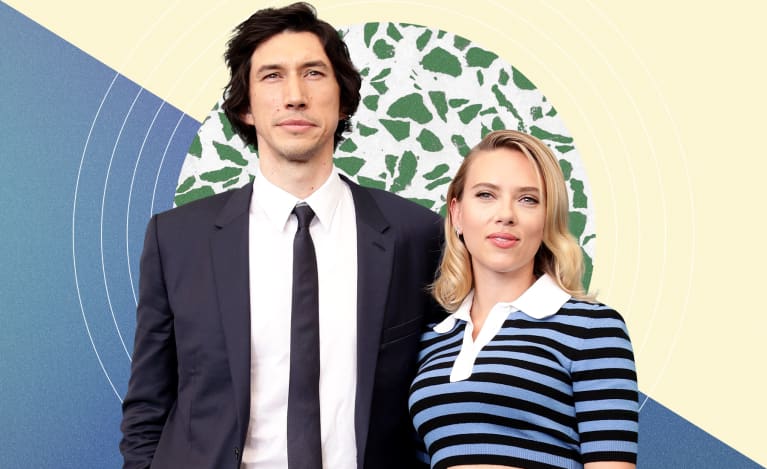 With six Academy Award nominations, including Best Picture and Best Original Screenplay, it's clear that Noah Baumbach's Marriage Story struck a chord with viewers. Unlike many feigned romance dramas, the film portrayed the authentic, emotionally charged, and sometimes explosive moments in a relationship.
Marriage Story, which was released on Netflix in December, follows the unraveling of a marriage between Nicole (Scarlett Johansson) and Charlie (Adam Driver). While the present-day plot focuses on the divorce and custody battle, flashbacks highlight the early memories of the two falling in love and starting a family.
The plotlines, though polarizing at times, show the complexities of human emotions in relationships.
We consulted psychoanalyst, author, and emotion specialist Hilary Jacobs Hendel, LCSW, and clinical psychologist Sue Johnson, M.A., EdD, to better understand the intricacies of emotions and how they manifest in relationships. The two psychologists used the narrative of Nicole and Charlie to teach us how to manage and respond to those emotions in the midst of marital issues and more generally what we can learn about relationships and divorce from the film.
What did the movie get right about divorce?
"The movie did a good job depicting the complexities of a relationship," Hendel said. People are quick to view issues as black and white, but there are always gray areas—especially when emotions are involved.
According to Johnson, the relationship between Nicole and Charlie showed all the nuances of an unraveling bond. The ritualistic moments of interaction—like Nicole cutting Charlie's hair and Charlie shutting the cabinets when his wife left them open—were actually quite intimate and personal.
"This connection, the sharing of vulnerability, is the core of love," Johnson said, "and when folks can touch and share it, this feeds their bond."
While Charlie and Nicole's actions represented an apparent, visceral bond, their emotional bond began to suffer throughout the course of their marriage.
"Over time, small ruptures in connection, caused by hurting each other and misunderstandings, can lead to protective walls," Hendel explained. "[In the movie], they didn't communicate openly...to move beyond their conflicts and restore safety in their connection."
Could the couple have worked through their problems?
If love is still there and each partner is willing to communicate their needs, Johnson and Hendel believe marital issues can almost always be resolved. Processing personal concerns under the guidance of a therapist—who creates a safe space for anger, hurt, and sadness to be released—might ultimately lead to repair.
"I am sure Nicole's insecurities stem from earlier experiences before she met Charlie," Hendel said. Those insecurities could have been addressed or even healed in individual therapy. "Alternatively, good couples' therapy might have helped her stay big and confident in the face of Charlie's success."
According to Hendel, relationships can be improved when partners learn to calm their emotions and respond to conflict in productive ways. On the other hand, relationships are complex and don't always work out. "Sometimes monogamous relationships just run their course," Hendel said. "And we don't need to judge that."
What did the movie teach us about relationships and divorce?
Though we want them to be cut and dried, relationships are complex. The feelings of love and hate can exist simultaneously, explained Hendel.
Instead of addressing those conflicting emotions, people tend to choose autonomy. They would sooner become isolated than become vulnerable enough to express their emotions.
"This is a fundamental human conflict," Hendel said, "since human connection is the only thing that truly brings meaning to life."
When Charlie sings Stephen Sondheim's "Being Alive," he's facing that conflict, which many others in his position face. Is it better to be alone, not dealing with the pain of relationships, or to be alive?
Marriage Story reminds us how desperately we need relationships—romantic or platonic—despite how complicated they might be. If you want to restore a marriage that's suffering, understanding these five stages of divorce might be a good place to start.