A Twice-A-Year Astrological Event Is Coming This Week — Here's What To Know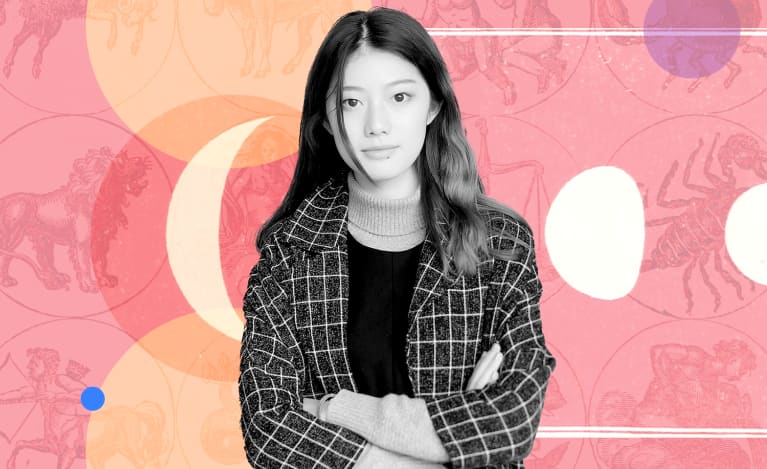 The AstroTwins say we can expect radical change and passion this week, thanks to Venus in Leo and Uranus in Taurus.
The only thing constant is change this Tuesday, September 15, as vivacious Venus in Leo gets into a dynamic dustup with spontaneous Uranus in Taurus.
Twice each year, these heavenly bodies lock into a challenging 90-degree square, which intensifies passion, to put it mildly. Although this cosmic event is brief, it's high-impact and can push emotions to a combustible point.
Certainly, this can produce some amazing pyrotechnics in (and out of) the bedroom. On a literal level, this might be the moment when you screw up the courage to take a stand for what YOU want your love life to look like. This is 2020, after all, a year when boundaries must constantly be redrawn to accommodate the proximity few were prepared for.
With "anything goes" Uranus in traditional Taurus, you may be ready to remix radical relationship ideas with some old-school romantic ideals. No, we can't tell you exactly what that means. Why? Because a Venus-Uranus square makes this process yours to invent.
If the pandemic has pushed you and bae to a breaking point, this could be the moment when you have THAT conversation.
Do you need to split up or just give each other space? Make sure you're SURE before you throw in the towel for good. Side-spinning Uranus in traditional Taurus can help you look at the situation from a different angle...if you're willing to be rational and not let the fiery energy of Venus in Leo run amok. But if it is indeed time to leave a toxic situation, make sure you turn in a radically self-loving direction.
The luxe-loving energies of Venus in Leo and Uranus in high-end Taurus could evoke the urge to splurge.
And on some pricey treasures, to boot. Mind your money! High-minded Uranus brings a planetary PSA to vote with our dollars. If given a choice, why not support companies with conscientious and ethical practices? Whenever it makes sense, opt to buy from smaller, locally owned businesses that keep the neighborhood economy afloat.
On Thursday, September 17, 2020's only new moon in Virgo sends us into efficiency overload.
Bless this mess? Absolutely not. It's time to sort, file, organize, systematize—and energize. Decluttering your physical spaces (and your virtual ones) can be a stress reducer. Those distracting piles and unchecked messages take up a lot of psychic energy, even when you're worrying about when to get them done. Wellness is Virgo's domain, so use this lunar launch to get your fall fitness routine in motion. Could your meals be healthier, your sleep more sanctified? Feather your nest with everything you need to keep your body humming like a well-oiled machine—from a fridge full of fresh produce to snacks like raw almonds in the pantry and an essential oil diffuser on your nightstand.