Close Banner
Advertisement
This ad is displayed using third party content and we do not control its accessibility features.
The 5 Ingredient Swaps That Will Take Your Beauty Routine To The Next Level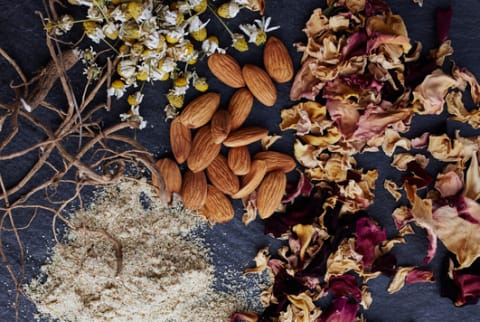 When you read about swaps and alternatives in this space, it's usually "swap out this toxic product for this natural alternative." While healthier alternatives are obviously SO important—and the basis of my business at Follain—let's be honest, you have probably already made the switch to clean skin care and are likely looking for new products to add into your routine.
While the products you've been using may be working exactly as they promised, there's nothing wrong with pick-me-ups to take your beauty ritual to the next level. Lucky for your skin, it's actually really important to try different ingredients that suit your skin type for new alternatives that aren't only simple to use but (maybe) better.
Skin ingredients are just like food ingredients, and your body will respond much better to some over others.
First off, sourcing is everything for skin care ingredients (just like it is for food). Make sure your favorite brand has a good handle on the quality of ingredients in their products. Two products could have the exact same ingredients but at much different qualities, depending on their sources. Think of your olive oil: The unrefined extra-virgin stuff is darker, thicker, tastier, and healthier than the clear, tasteless, processed stuff. It has way less nutritional value too ... same thing goes for processed skin care ingredients!
Another way skin care is like food: your skin will have an easier time processing (kind of like digesting) certain ingredients, and therefore could look much better, clearer, and glow-ier with ingredients it "likes." I generally recommend trying all the different healthy ingredients and products for your skin type, and then sticking with whatever it "likes" best. If you've been stuck in a rut with your products and ingredients, here are some ideas to get started:
Tamanu oil instead of tea tree oil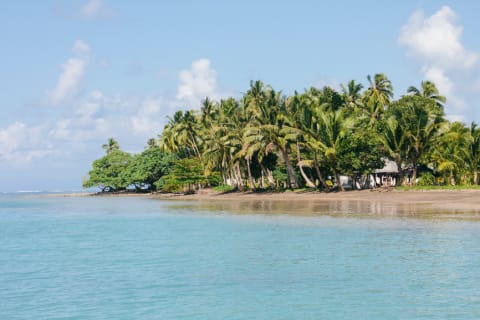 We always recommend "fighting oil with oil" to help regulate your sebum production while clearing up and actually healing spots. If you have acne-prone or combination skin, you've probably tried every tea tree oil spot treatment under the sun. Tea tree oil is an obvious choice for fighting acne due to its antiseptic and antibacterial properties, but it's not fit for everyone's sensibilities or skin types. If that's you, try using tamanu oil as your spot treatment or main moisturizer ingredient.
Tamanu oil from Polynesia is balancing and clearing, and it's a dry oil, so it absorbs super quickly and efficiently. It is also a strong anti-inflammatory and healer to help calm your spots immediately and to ensure you don't get any scarring from the biggest, peskiest blemishes. You can try a straight-up tamanu oil spot treatment like Raw Is Everything Clear Skin Treatment, or an allover tamanu-infused face serum. I love the Kumari Rejuvenating Face Oil.
Seaweed mud instead of activated charcoal powder masks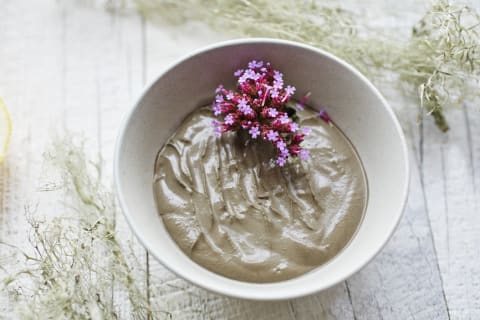 If you don't love the smell of charcoal, or don't think it's working to detox and clear your skin any more, I'd recommend trying seaweed mud instead. Mud masks, cleansers, and baths have been so popular forever because they seriously work!
But not all mud is created equal: As opposed to clay mud (which can overdry skin), seaweed "mud" will detoxify and decongest, without drying. If you want to try something new to clear up your skin while replacing and restoring mineral content (to help maintain your glow), Osea Ocean Cleansing Mudd is the perfect mix of healing brown seaweeds.
Cactus oil instead of argan oil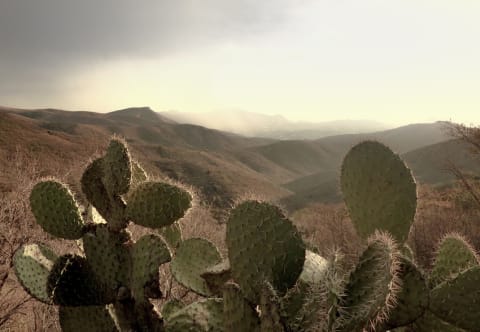 If your skin and hair lean a bit dry-er, and you love a good single-source powerhouse oil to use for allover moisture, chances are you've become a huge fan of argan oil. We love argan oil too, but in the spirit of trying new things, a great single-source oil moisturizer substitute is barbary fig (aka cactus seed) oil.
Barbary fig seed oil is also incredibly high in linoleic acid and vitamin E, which literally heal dry skin and are especially great for scars. In fact, it's been said that barbary fig has the highest amount of vitamin E out of all the natural moisturizing oils. It also is high in vitamin K, which helps with skin elasticity. If you're low-maintenance and want that single oil moisturizer, the potent, well-sourced variety by La Bella Figura's Pure Organic Barbary Fig Seed Oil works like a charm. For a less pricey version, try Au Natural Organics Barbary Fig Seed Oil.
Sacha inchi oil instead of rosehip oil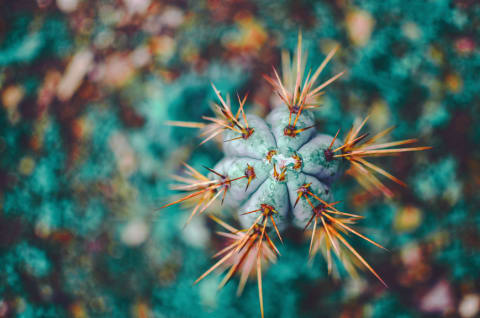 Sacha inchi oil from Peru is an anti-aging powerhouse, rich in antioxidants for skin repair and omegas for protection and healing sun damage. The harvested pods are sun-dried until they turn a dark brown and split open, revealing the sachi inchi seeds.
Once the sachi inchi seeds have been extracted, they can be roasted (taking on a nutlike quality) and consumed or pressed and used for the skin, hair, and nails. My two favorite products with the oil right now are Daily Elements Defense Face Oil and Rahua Body Lotion.
Mango butter instead of shea butter
Typically, mango butter is cold-pressed from its seeds and is similar to shea butter in that it's moisturizing without being greasy, but it's a great alternative to those who struggle with the nutty scent of shea butter.
Mango butter is incredibly rich and good enough to eat — a lot of people use it as an alternative to coconut oil for baking. From a beauty-boosting perspective, it helps to heal skin, soften lines, and stimulate collagen production due to it being rich in oleic acid, a monounsaturated omega-9 acid; and stearic acid, a saturated fatty acid. These are ingredients that the skin readily recognizes, takes up, and uses to help add moisture to the skin, repair damage, and improve elasticity.
You'll notice its weight and its skin-healing properties immediately, both of which are necessary steps when you suffer with dry skin. I particularly love this ethically sourced 100% Pure Mango Butter.
Related reads: 5 Rules To Follow When Shopping For Green Beauty Products

Tara Foley
Tara Foley is the Founder and CEO of Follain, the healthy beauty retailer with stores online and across the east coast. Follain offers a curated selection of safe and effective skin care, hair care, cosmetics, and body products by 50 passionate brands. Tara launched Follain in July 2013, as the healthy beauty retail alternative, and catalyst for cleaning up the U.S. beauty industry.
Before Follain, Tara researched safe and sustainable skincare, apprenticing on an organic lavender farm in France, and with a private label skin care company in Maine. With a background in policy and in business, Tara's vision, passion, and activism fuel Follain's growth, and it's mission of improving the health and lives of others.