Use Leftovers For This Vegan Take On A Classic British Breakfast
mbg SEO Editor
By Eliza Sullivan
mbg SEO Editor
Eliza Sullivan is an SEO editor at mindbodygreen. She writes about food, recipes, and nutrition—among other things. She studied journalism at Boston University.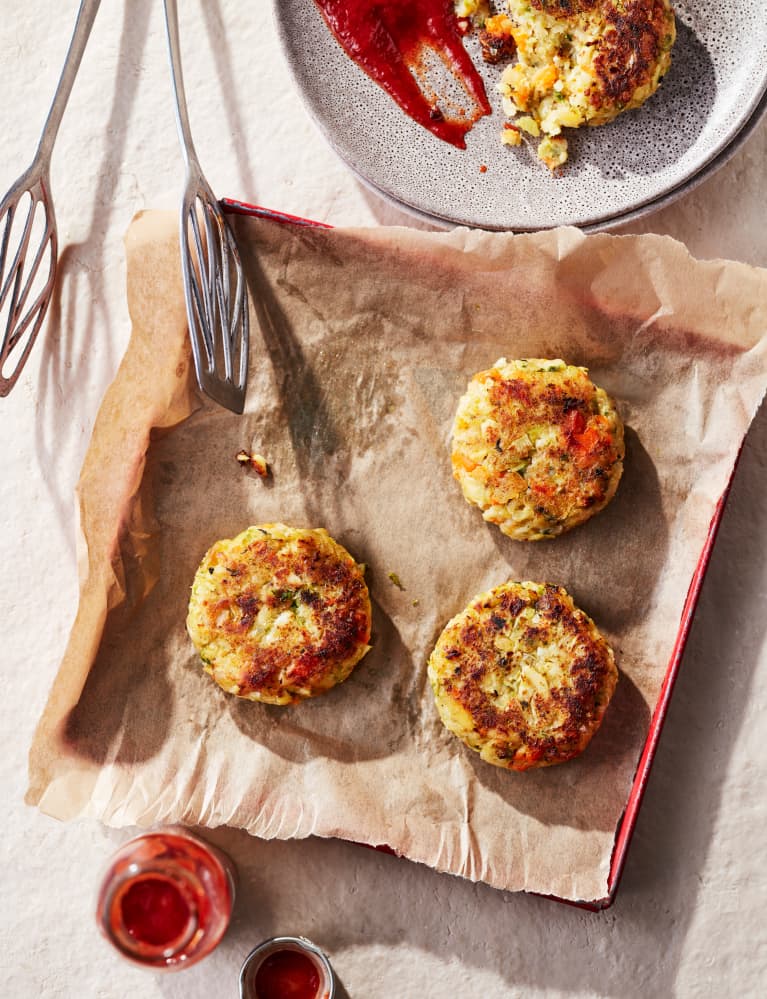 Our editors have independently chosen the products listed on this page. If you purchase something mentioned in this article, we may
earn a small commission
.
When you hear the phrase "bubbles and squeak," I doubt the item that comes to mind is a breakfast offering—but the good news is that's exactly what it is. When I first heard of it, it was splashed across trendy brunch menus in Sydney, but the dish is certainly not new.
Traditionally, the dish might be made from the previous night's leftovers, repurposed for breakfast. You could call it an early form of low-waste cooking: It's been known (in one form or another) since the 18th century. And the name? According to the Oxford English Dictionary, it comes from the sound the dish makes as it cooks.
In Great British Vegan, Aimee Ryan updates this dish for a plant-based diet—which doesn't require a ton of changes. She recommends serving it alongside a larger breakfast or on its own with a bit of ketchup. While her recipe calls for cabbage or sprouts, you could probably add other greens or leftover veggies: whatever you have around that you think might work.
Leftovers Bubble & Squeak
3 tbsp. vegetable oil
1 onion, diced
About 1 pound 2 ounces leftover mashed potatoes or roasted potatoes blitzed in a food processor
About 5 ounces leftover cooked cabbage or Brussels sprouts
Plain flour, for dusting
Sea salt and ground black pepper
Ketchup, to serve (optional)
Heat 1 tablespoon of the oil in a large frying pan over low-medium heat and fry the onion for 5 minutes, until softened. Remove the pan from the heat.
Pour the cooked onion into a large mixing bowl, along with the rest of the vegetable. Mash well to combine, and season with salt and pepper.
Lightly dust your hands with flour and shape the mixture into eight patties.
Add the remaining oil to the frying pan you cooked the onion in, and put over a high heat, allowing the oil to get hot for a minute or so. Once hot, fry the patties, cooking for 2 minutes on each side until golden brown, pressing down with a spatula as they cook. (You can also bake them for 25 minutes in the oven at 400°F, if preferred.)