paid content
 for

Turn Up The Flavor Of Your Summer Meals With These New Dressings
Image by Marzetti / Contributor
July 5, 2023
On a hot summer day, nothing feels more satisfying than a delicious meal made with the season's freshest ingredients (bring on the beets). But summertime is also about having fun—which means that our meals should be at least as bold and exciting as our bustling weekend itinerary. And now there's an easy way to step up the flavor of any meal: stocking up on the brand new Marzetti Simply line of dressings.
A summer full of flavor
It's summertime—'tis the season for colorful farmers market hauls and picnic spreads at the park. But no one wants to burn daylight figuring out ways to jazz up their next meal. And that's where Marzetti Simply comes in.
This vibrant line of dressings offers 11 different flavors—all with 50 calories and 2 grams of sugar or less per serving. They're always made with high-quality ingredients but never any of the bad stuff—like preservatives, high-fructose corn syrup, and artificial flavors. Whether you gravitate toward classic flavors like Ranch and Balsamic Vinaigrette or go big with exciting flavors like Creamy Greek Tzatziki and Avocado Green Goddess, these dressings will add even more great flavor to your favorite nutritious meals.
And we're not just talking about salads. These dressings are delicious drizzled over leafy greens, but they also bring so much more to the table. Marzetti Simply dressings are just as versatile as they are flavorful. You can use them as a marinade for your next grill out, a dip for the root veggies you unearthed from the garden, or as a sauce to give your next poke bowl or stir fry a kick. The gist is, when Marzetti Simply is your starting point, your meal will burst with flavor. And we have proof:
Turn up the flavor with these five summer recipes
Full of fresh summer veggies, these marinated chicken skewers will take your grill game to the next level. With the zesty flavor of real lemon (and only 1 gram of sugar per serving), Simply Lemon Vinaigrette makes the perfect marinade.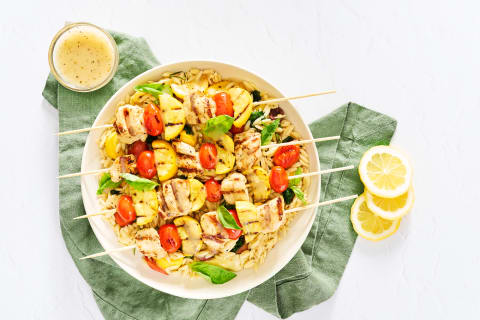 Image by Marzetti / Contributor
Mixed up with juicy mango, this poke bowl is a taste of paradise. And when you drizzle the real soy sauce, ginger, and hot chili of Simply Ginger Soy over it, you can expect full-on flavor.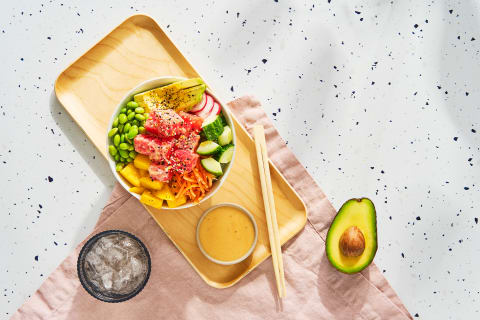 Image by Marzetti / Contributor
Made with real honey, red chili, and chipotle peppers, Simply Honey Chipotle Dressing is the marinade behind this hearty recipe. Served with a side of watermelon, mango, pineapple, cucumber, and jicama—this is seasonal eating at its finest.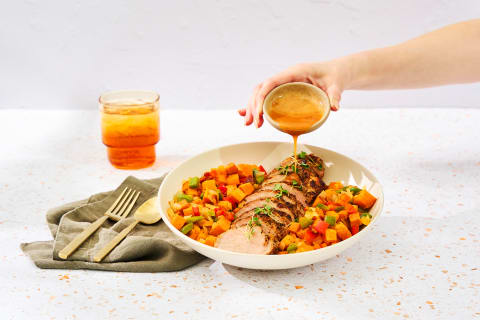 Image by Marzetti / Contributor
Dunk your favorite veggies in this delicious White Bean Hummus. What makes it so creamy, you ask? The Simply Creamy Caesar Dressing is made with real Parmesan and Romano cheese (and still, just 50 calories and 1 gram of sugar per serving).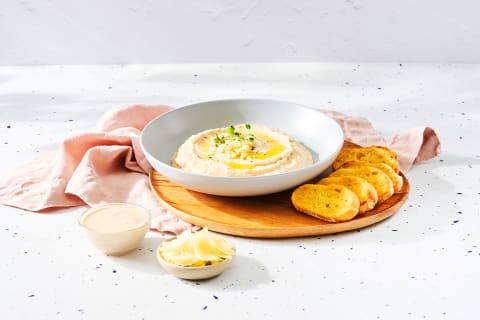 Image by Marzetti / Contributor
Nothing makes a foodie happy like a veggie and protein bowl. Cilantro cauliflower rice, grilled shrimp, and a drizzle of Simply Avocado Green Goddess Dressing? This is the meal you play on repeat.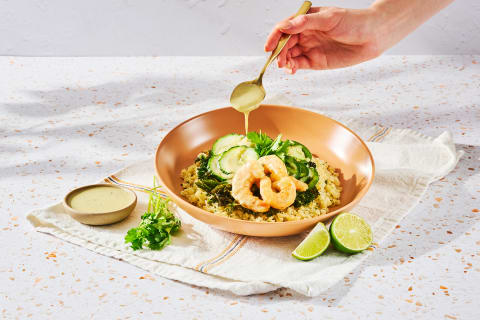 Image by Marzetti / Contributor
Make the most out of every bite
To keep on enjoying all of those pool parties, BBQs, and sun-drenched weekends, nourishment should be at the top of the priority list. But you should never have to compromise on great taste. From delicious seasonal ingredients to kitchen staples like Marzetti Simply dressings, flavor can stay where it belongs this summer: front and center.
This time of year is all about making the most out of every moment. Whether your summer looks like afternoons in the shade, new adventures, or simple dinners al fresco—consider this your invitation to turn up the flavor of every moment…and every bite.
Devon Barrow
Branded Content Editor
Devon Barrow is a Branded Content Editor at mindbodygreen. She received her degree from the University of Colorado. When she's away from her desk, Devon is teaching yoga, writing poetry, meditating, and traveling the world. She's based in Boulder, Colorado.
Devon's first book, Earth Women, is coming soon. To learn more, join the mailing list, and receive updates, head to www.devonbarrowwriting.com.