Tried & Tested: The 6 Must-Try Acne Spot Treatments To Zap Any Zit
mbg Beauty Director
By Alexandra Engler
mbg Beauty Director
Alexandra Engler is the Beauty Director. Previously she worked at Harper's Bazaar, Marie Claire, SELF, and Cosmopolitan; her byline has appeared in Esquire, Sports Illustrated, and Allure.com.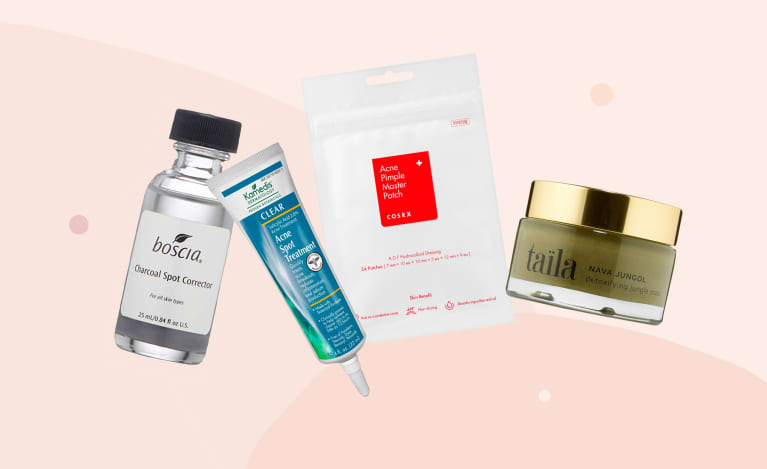 Our editors have independently chosen the products listed on this page. If you purchase something mentioned in this article, we may
earn a small commission
.
The best acne routines are holistic, address the root cause, and are preventive. After a decade of hopelessly treating breakouts, my clearest skin only came after addressing my triggers and finding a routine that nurtured healthy skin rather than attacking oil production and blocked pores. But here's the thing: Even if you're on your best behavior, you can still develop zits, especially if you're genetically predisposed to the condition.
And when you feel one coming on, the typical response is to start aggressively treating it. ("Attack mode" becomes just oh-so-tempting.) And spot treatments, by their nature, are reactionary. But these are not the ones you might remember as a teen—with their harsh, astringent chemicals that can do more damage than good. These aren't going to zap you desert-dry, and cause the pimple to scab or flake. This (mostly) natural batch targets pimples effectively with smart botanicals—and yet treats the skin so gently.
Osmia Organics Spotless Blemish Oil
You know the feeling of a pimple forming: Tender skin with a bump just below the surface. Consider this your first line of defense: The cajeput and primrose oil eases inflammation, the reason zits come to a head, while the lemon extract helps clear pores.
Spotless Blemish Oil, Osmia Organics ($22)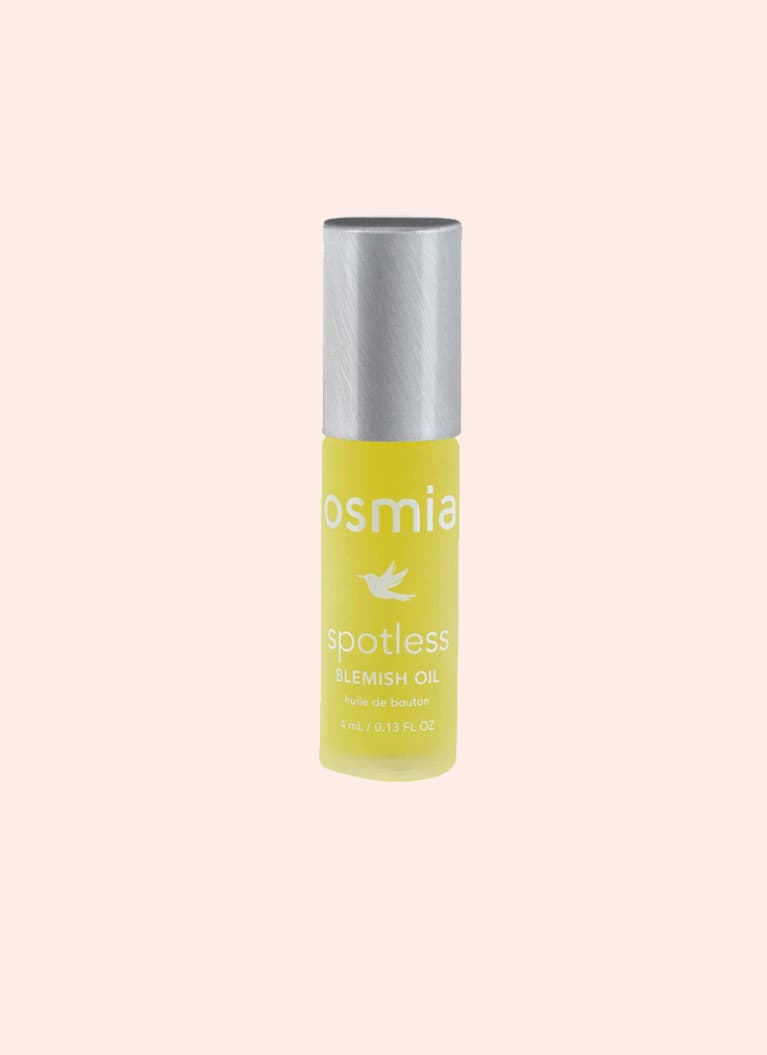 mindbodygreen / mindbodygreen
Kamedis Acne Spot Treatment
This has a natural salicylic acid, a go-to for acne because it's oil-soluble and can break down any excessive buildup in pores. But this is also made of traditional Chinese medicine botanicals that soothe and repair the broken skin.
Acne Spot Treatment, Kamedis ($13.99)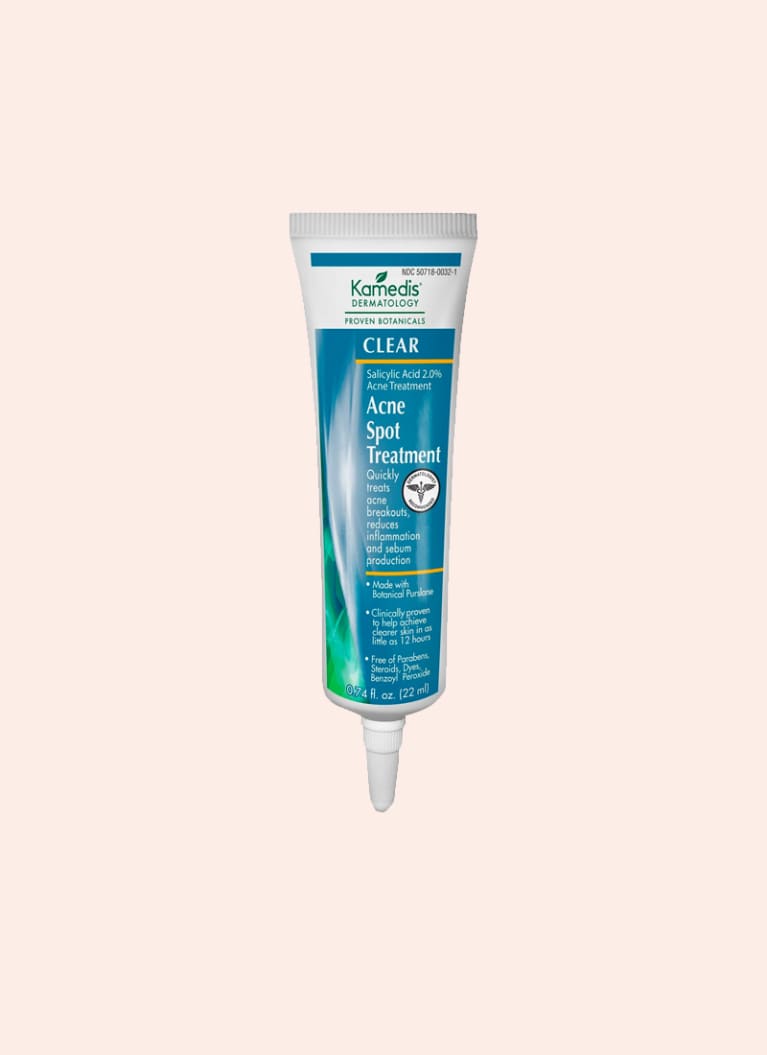 mindbodygreen
Corsrx Acne Pimple Master Patch
These hydrocolloid patches work like magic: Pop one on at night (they look like little circular Band-Aids), and in the morning they'll have sucked all the trapped oil, dirt, and impurities out of the zit. Seriously: You can see it collected on the patch.
Acne Pimple Master Patch, Corsrx ($11)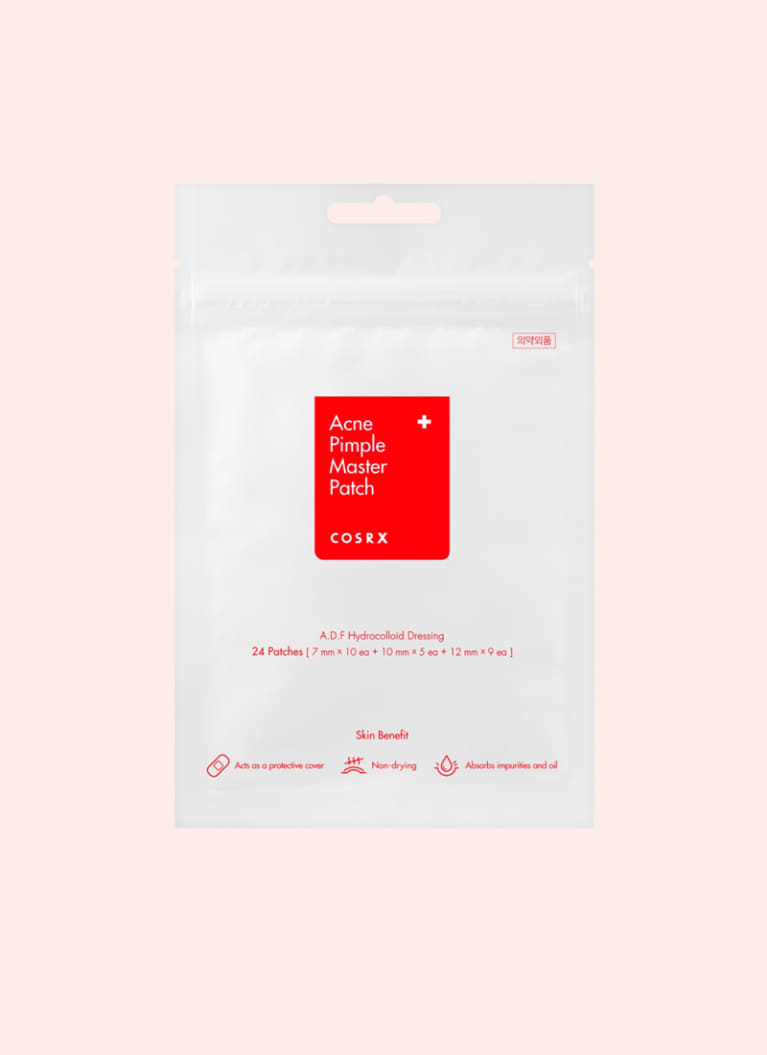 mindbodygreen
Taila Nava Jungol Detoxifying Jungle Mask
Here's a hack: Any detoxifying or pore-cleaning mask can double as a spot treatment (just not the type you can rub in and go about your day). Taila's is made with honey, black cumin seed, and turmeric—it's an ideal fix if you need to deal with the appearance of an existing zit quickly, as it can tone down redness and puffiness but won't cause the skin to flake.
Nava Jungol Detoxifying Jungle Mask, Taila ($68)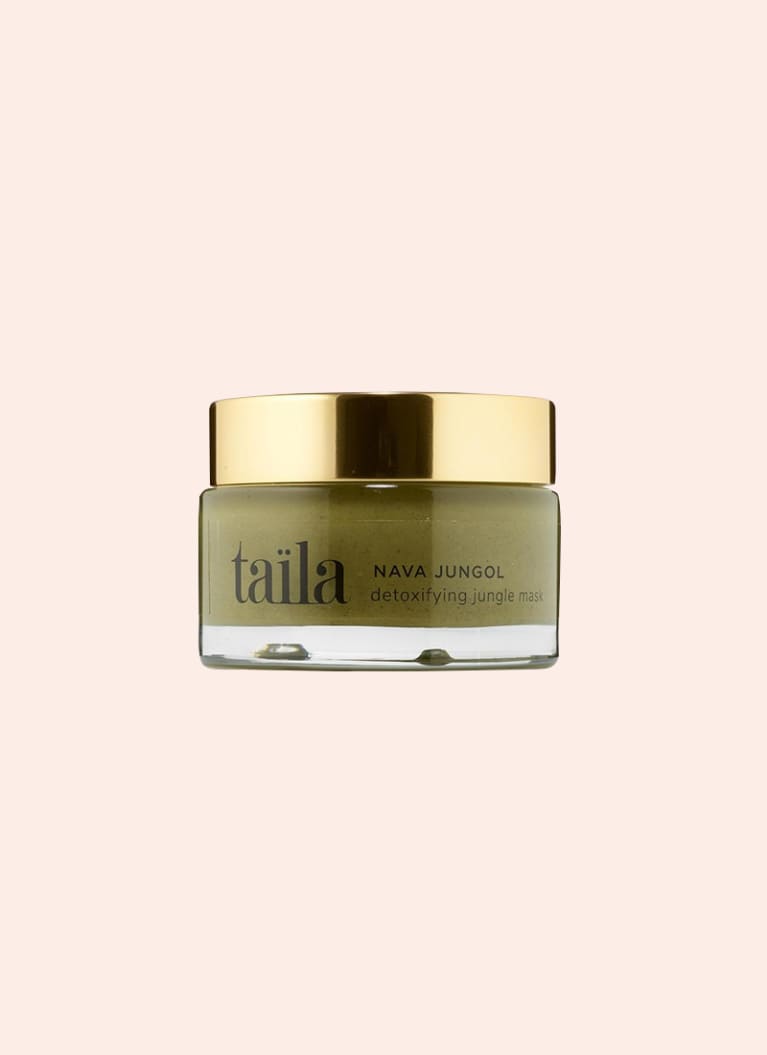 mindbodygreen / mindbodygreen
Boscia Charcoal Spot Corrector
This is a strong treatment: It's made with activated charcoal to suck the impurities right out of your pores and salicylic acid. So use it for the big, cystic kind of pimples, as it will likely be too strong for less aggressive acne.
Charcoal Spot Corrector, Boscia ($28)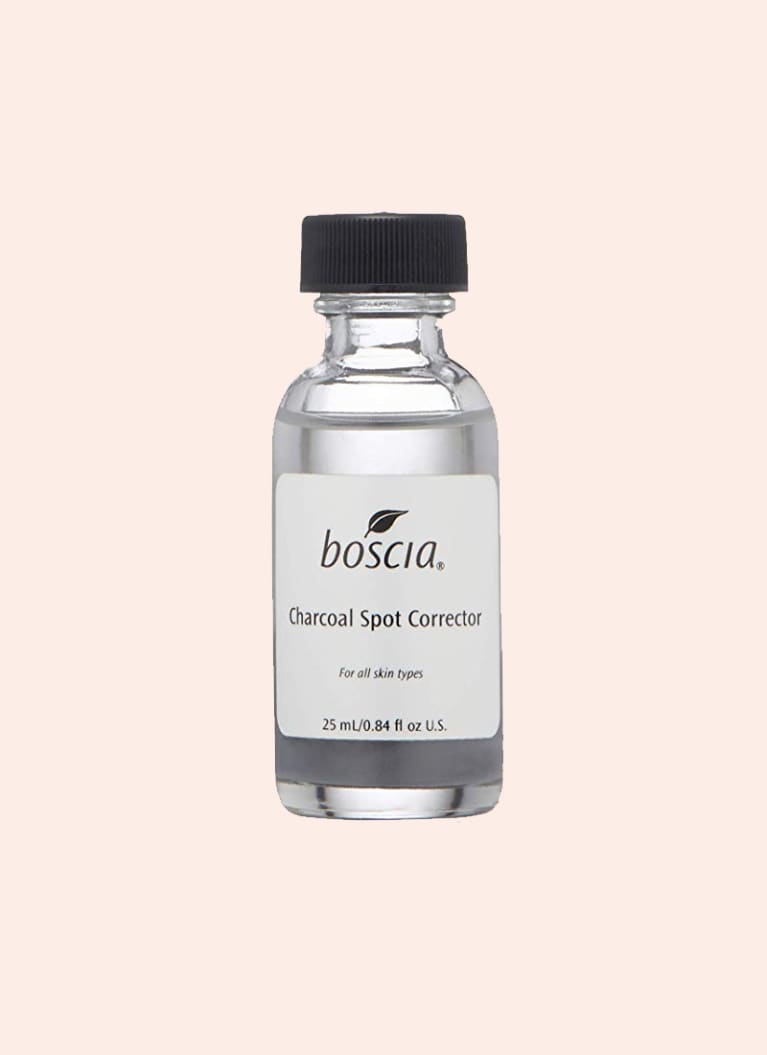 mindbodygreen
Cover FX Mattifying Primer
Here's your best bet for when you need to treat acne midday, under makeup. (I'm loath to wear primers but will use this atop breakouts to minimize oil all day long, so I don't need to keep piling on concealer or powder). It's made with salicylic acid, fruit AHAs, and ancient African tree bark.
Mattifying Primer, Cover FX ($38)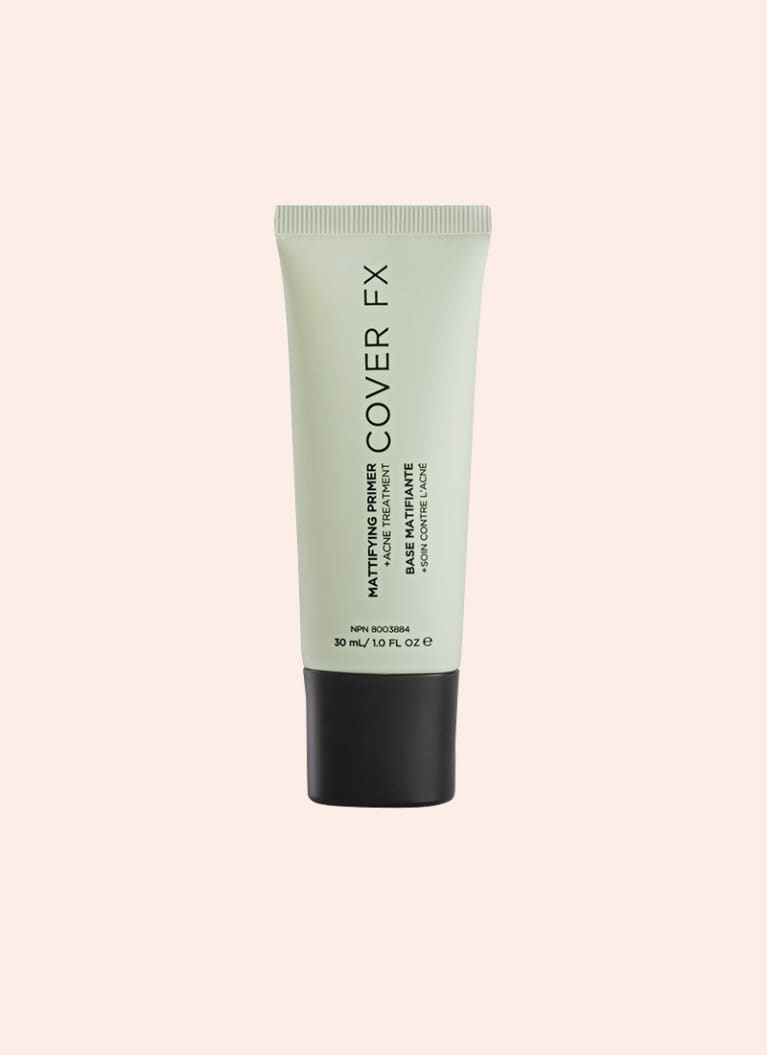 mindbodygreen