The Dreamy Wellness Destination With Lavender Fields & Hot Springs Galore
Consider our Travel Diaries series your digital passport this summer. Follow along as we give you a sneak peek into where our wellness-centric contributors are headed for some R&R. This week, we're tagging along with botanical perfumer Victorine Deych on her getaway to Mexico.
Think Spanish colonial village that has just the right touch of opulent charm and is surrounded by vast farmland. This dreamy scene perfectly encapsulates my trip to San Miguel de Allende, Mexico. The historic city is said to sit above a bed of rose quartz crystal, so it's no wonder that artists and creatives have flocked there for years.
I'm drawn to destinations that carry deep ancient wisdom, so when the opportunity arose to visit the region before a dear friend's wedding, I was on the next flight. San Miguel de Allende has definitely been gaining popularity as a tourist destination in recent years, but I found it to be filled with hidden gems. Getting lost is definitely the best way to discover this place, but here is a pinch of guidance from my stay: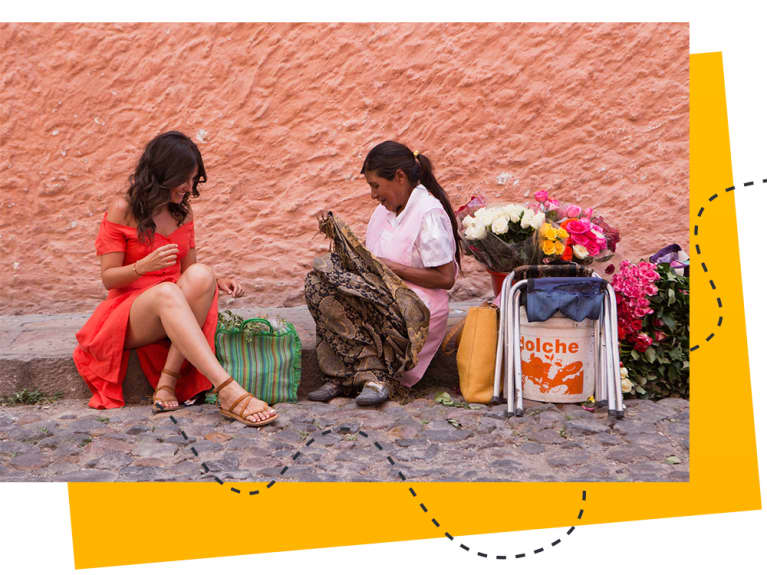 1. Refresh your mind, body, and spirit at the gardens and hot springs.
My fellow wellness-minded plant hunters will fall in love with Charco del Ingenio—a stunning botanical garden that is also the perfect setting for hikes and meditation. Get ready to discover what seems like every species of cactus on the planet.
Escondido Place and La Gruta hot springs are also a stone's throw from downtown. I visited them in the early morning and found them to be deeply rejuvenating and rich in feel-good minerals.
The surrounding city of Guanajuato is rich in history and its ruins provide a glimpse back in time. As I drove through this area, I also got to stop at a few local fruit stands and visit a lavender farm. Chatting with the locals there really gave me a sense of the soul of the place. I found them to have a deep sense of pride in the crops they grew, and they seemed truly connected to the land.
3. Bring home some local treasures.
During your stay, be sure to check out the markets and little shops all over town. Mercado Sano on Saturdays is a real treat. I returned from my stay with lots and lots of lavender! This crop is grown abundantly in the region, and it is a staple in my life. The aroma of lavender actually varies depending on where it is grown, and the San Miguel de Allende variety is special—trust me! The local artisans incorporate it into soaps, mists, beauty products, and oils. You will feel blissed-out at first sniff.
I've also gotten in the habit of collecting tapestries from every country I've visited, and the fuchsia one from my San Miguel de Allende trip is now my favorite. They can be found at the markets and little shops all over town.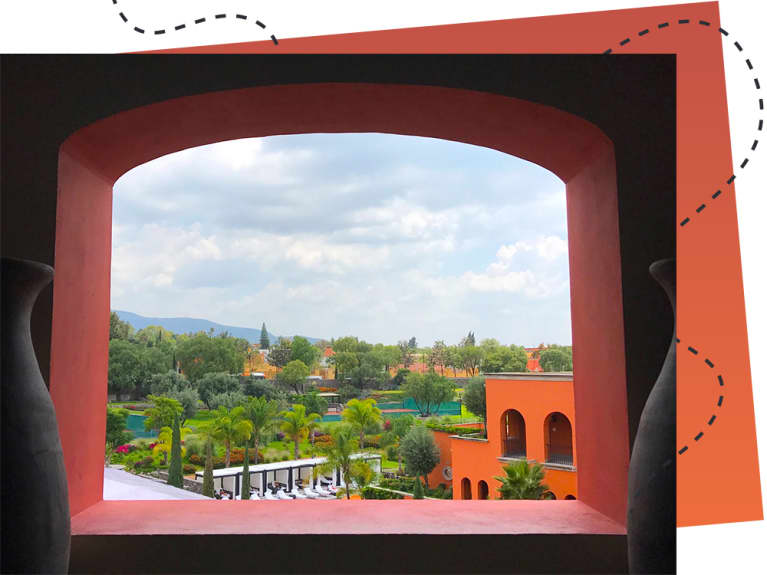 Airbnb offers some gorgeous rental options. And the town is so small that you can't really choose a bad location to stay. (It felt like I could walk anywhere in seven minutes!)
If you want to splurge and stay in a real-life wonderland, The Rosewood is spectacular, and I felt so fortunate to stay in this magnificent haven. The property offers so many gardens to lie back in, relax, and allow the mind to journey. Their spa also featured treatments complete with locally harvested and distilled oils, which was a big plus for me.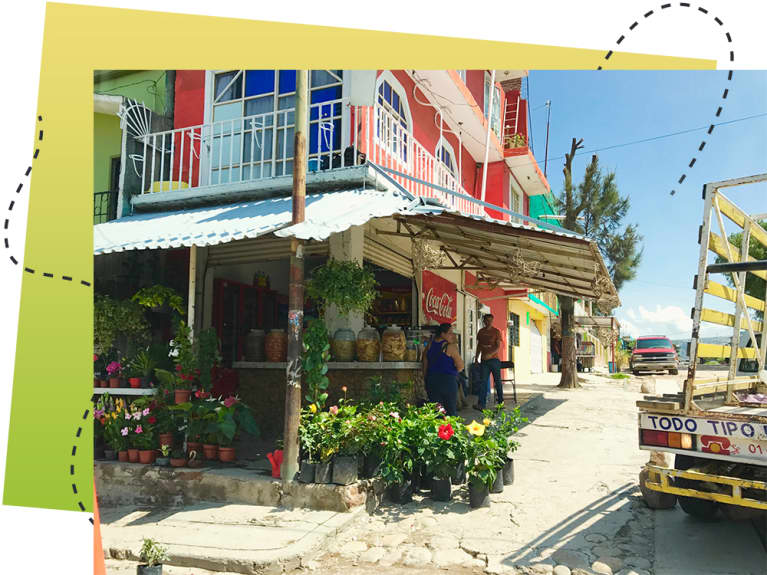 Run to Mercado Sano on Saturday, and be sure to come hungry. It may look like your typical market at first, but it's flooded with organic produce, herbs, and tonics made from indigenous Mexican plants. I highly recommend Livingrass for detox shots and cold-pressed juices.
When you're ready to dip into some luxurious cuisine, Jacinto offers fare by the renowned Matteo Salas. It's worth the splurge and the sensory euphoria that comes with the stellar flavor combinations. Just when you thought guac couldn't get any more creative, you get transported to avocado heaven.
For vegan, vegetarian, and simply clean options, Via Organica is a staple in town. Go all-in on the tamales stuffed with veggies, and if you're feeling a cocktail or two, I'd try spiking the fresh-pressed orange juice with mezcal. When in Mexico, my friends…
For more travel inspo check out the rest of mbg's Travel Diaries.