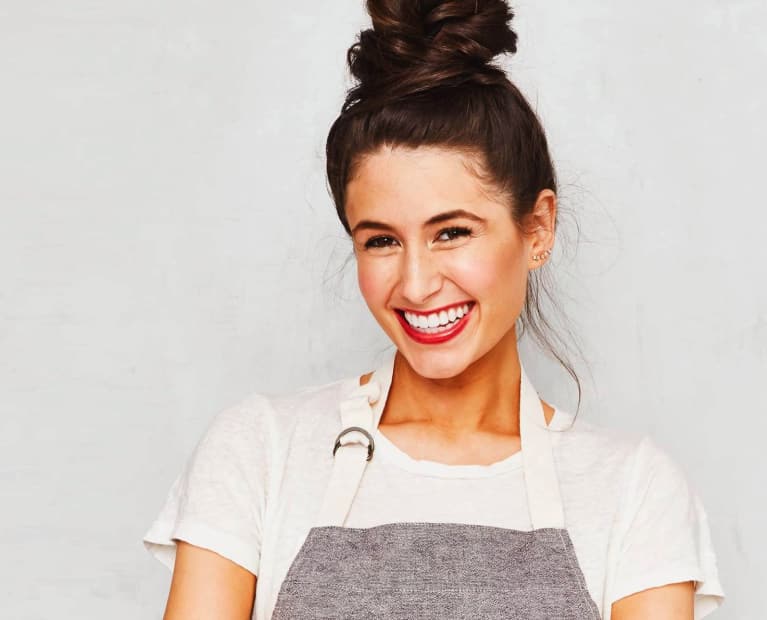 You'd be hard-pressed to find a vegan—or non-vegan—who hasn't heard of Chloe Coscarelli. The 30-year-old chef has revolutionized vegan cooking and baking by proving that eating plant-based is not only energizing and great for the planet but delicious.
Coscarelli's mouthwatering recipes are easy to cook and brimming with flavor: from Mango-Guacamole Crunch Burgers to Butternut Mac With Smoky Shiitake Bacon and Sea Salted Chocolate Chunk Cookies. Vegans will delight in Chloe's creations, and carnivores won't miss the meat one bit.
Want to make your own Chloe Coscarelli recipe at home? We've got you covered. When making this dish for kids, call it "Breakfast Ice Cream." It's vibrant, delicious, and tastes just like ice cream! You can top it with any kind of fruit, nuts, or seeds you have on hand. And if the only thing you have on hand is chocolate chips, that works too!
2 frozen bananas
½ cup frozen blueberries
1 tablespoon almond butter
Almond milk
Maple-Pecan Granola (recipe follows) or store-bought granola
Fresh berries
Unsweetened shredded coconut
Chia seeds
Vegan chocolate chips
In a food processor, combine the bananas, blueberries, and almond butter. Blend until smooth (be patient, this may take a few minutes).
If needed, add almond milk, 1 tablespoon at a time, to thin.
Serve in bowls topped with granola, berries, coconut, chia, and/or chocolate chips.
To make it gluten-free, use gluten-free coconut, gluten-free chocolate chips, and gluten-free oats.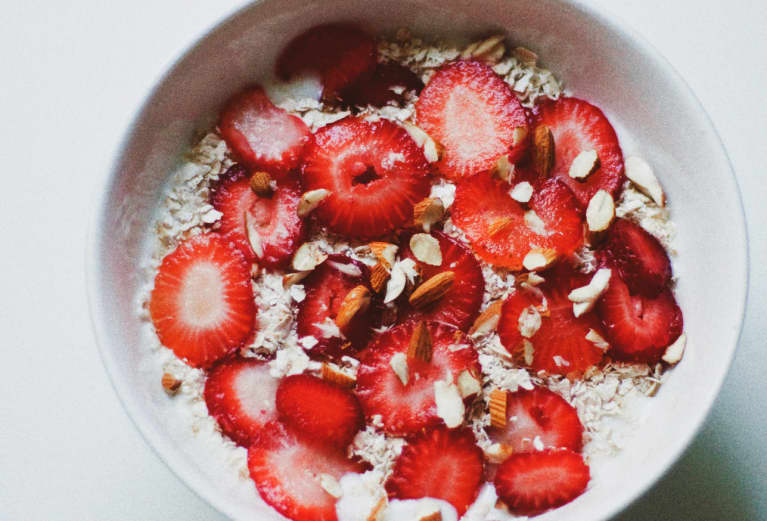 1½ cups rolled oats
½ cup coarsely chopped pecans
1 teaspoon ground cinnamon
⅛ teaspoon sea salt
¼ cup pure maple syrup
2 tablespoons coconut oil
½ teaspoon pure vanilla extract
½ teaspoon pure maple extract
Preheat the oven to 325°F.
Line a baking sheet with parchment paper. In a large bowl, stir together the oats, pecans, cinnamon, and salt.
Add the maple syrup, oil, vanilla, and maple extract, and stir to coat.
Spread the mixture in an even layer on the prepared baking sheet and bake for 30 to 40 minutes, until lightly browned.
Remove from the oven and let cool.