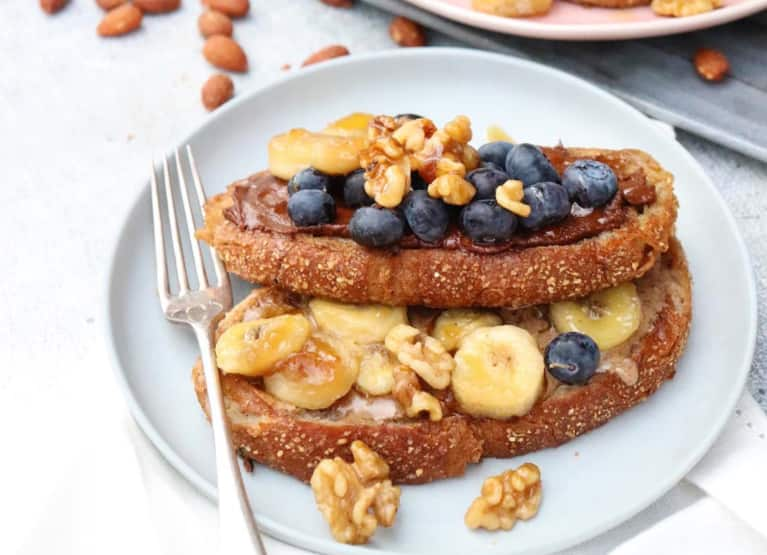 Last month, wellness experts and thought leaders gathered to attend mbg's fifth annual revitalize for a weekend of forward-thinking talks, movement, and nourishing eats from the biggest names in nutrition. On the menu—oat milk, almond milk, sunflower butter, and hazelnut cocoa spread made fresh on the spot by the next-level appliance The NutraMilk. And while plant-based beverages are having a moment (the oat milk was a big hit!), we wanted to sing the praises of one simple seed butter while it's top of mind—and top of toast.
Maybe "sunflower butter and jelly sandwich" doesn't have the same ring to it as the original PB&J, but the nutritional benefits of sunflower seeds might just be enough to earn the alt-spread a spot in your kitchen.
Seed butter is a tasty alternative for anyone with a nut, dairy, or peanut allergy. And when it's made from sunflower seeds, it's got more heart-healthy unsaturated fats, vitamin E, and magnesium per serving than peanut butter. It's also just as high in protein and fiber, making it easy to digest.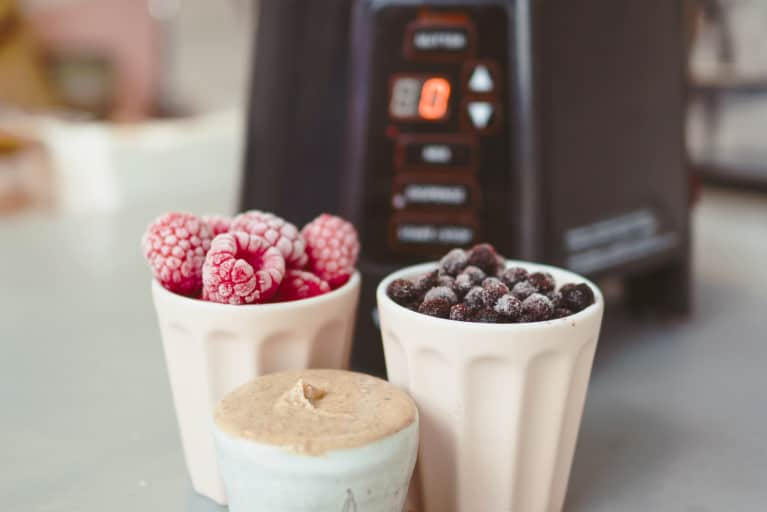 But its greatest strength is how well it works in so many foods. Sunflower butter has the kind of thick, creamy texture that brings to mind a multitude of uses other than your basic "spread on bread."
Thanks to its smooth, unsweetened base, it blends seamlessly into nearly any breakfast, lunch, and dinner recipe. You can slather sunflower butter on pancakes or use it in a savory breakfast sandwich. It makes a healthful substitute for mayo in wraps and sandwiches and for heavy cream in pasta recipes.
On its own, sunflower butter is an easy fruit or veggie dip, but you can make it sweeter or more savory depending on what you're cooking up: Combine it with soy sauce for a veggie stir-fry, or mix in a bit of vanilla for a toast topper.
The best part is that it's not full of added ingredients like the sugars and hydrogenated oils found in other butters. And because it's at most just two ingredients—raw roasted sunflower seeds plus salt if desired—making it at home is simple.
A nut processor like The NutraMilk, which is specifically designed for making nondairy milk from nuts, coconut, seeds, legumes, and grains in minutes without any straining or having to use cheesecloth, is perfect for whipping up a batch of sunflower butter right at home. Here's the recipe:
The NutraMilk's Simple Sunflower Butter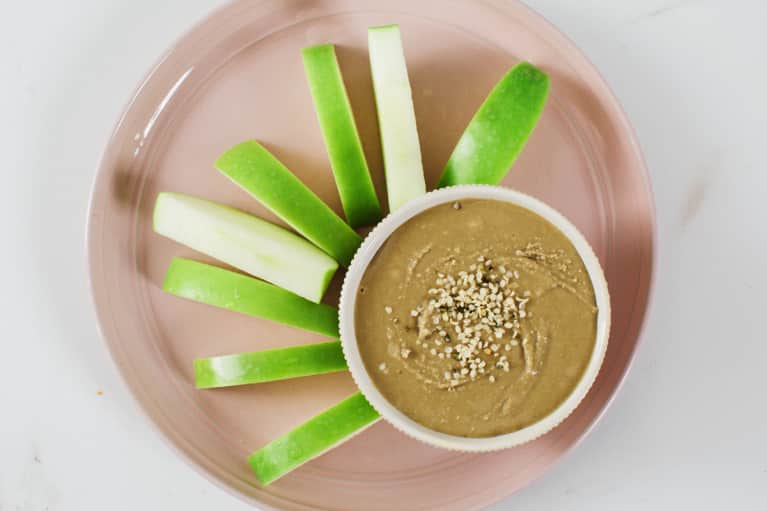 2 cups raw sunflower seeds (270 g)
⅛ teaspoon pink Himalayan salt (optional)
Place sunflower seeds and salt in the NutraMilk container.
Press Butter cycle, set for 14 to 15 minutes.
Press Start.
Open the container lid.
If desired, set Butter cycle for an additional 2 to 3 minutes for a creamier butter.
Craving something sweeter to spread on your toast? Try this recipe:
The NutraMilk's Hazelnut Cocoa Spread
3 cups hazelnuts
¼ cup cocoa powder
⅓ cup nondairy sweetened chocolate chips (preferably sweetened with coconut sugar)
1 tablespoon coconut oil
2 teaspoons vanilla extract
⅛ teaspoon Himalayan salt
Place hazelnuts in the NutraMilk container.
Press Butter cycle; set for 10 minutes; press Start. (Allow the hazelnuts to butter first. If using roasted hazelnuts, cut the buttering time in half.)
Open the container lid; add all other ingredients; replace lid.
Press Butter cycle; set for 3 minutes; press Start. (Set for an additional 2 to 3 minutes for a creamier butter.)
Scoop out.