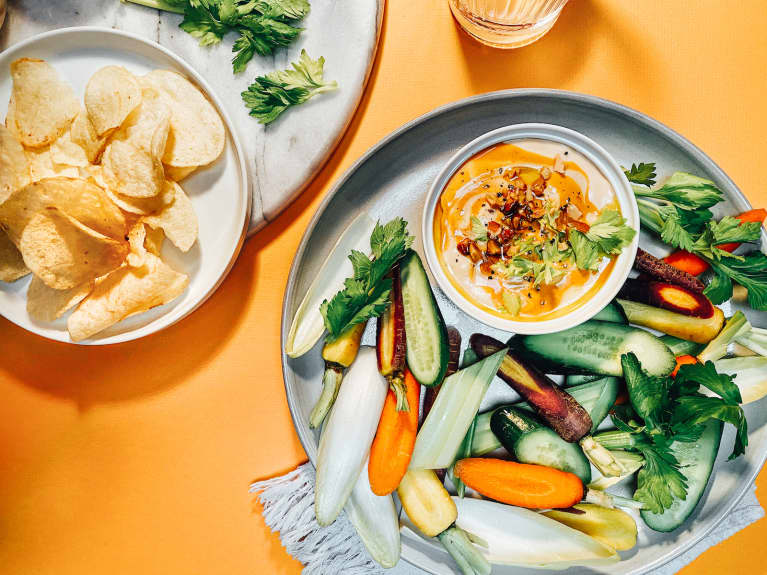 Is there anything better than a creamy, delicious dip? Whether you're entertaining, enjoying a Sunday snack platter while you get through another season of your favorite TV series, or you're craving a snacky situation for a weekday lunch, a dip is the thing that turns a bunch of raw vegetables and a bowl of chips or crackers into something you actually want to eat.
This delicious Creamy Buffalo Dip is dipping without compromise. It is as delicious as they come and, since it is made with two better-for-you favorites from Primal Kitchen, you can rest assured it's Whole30 Approved® and made with better-for-you ingredients.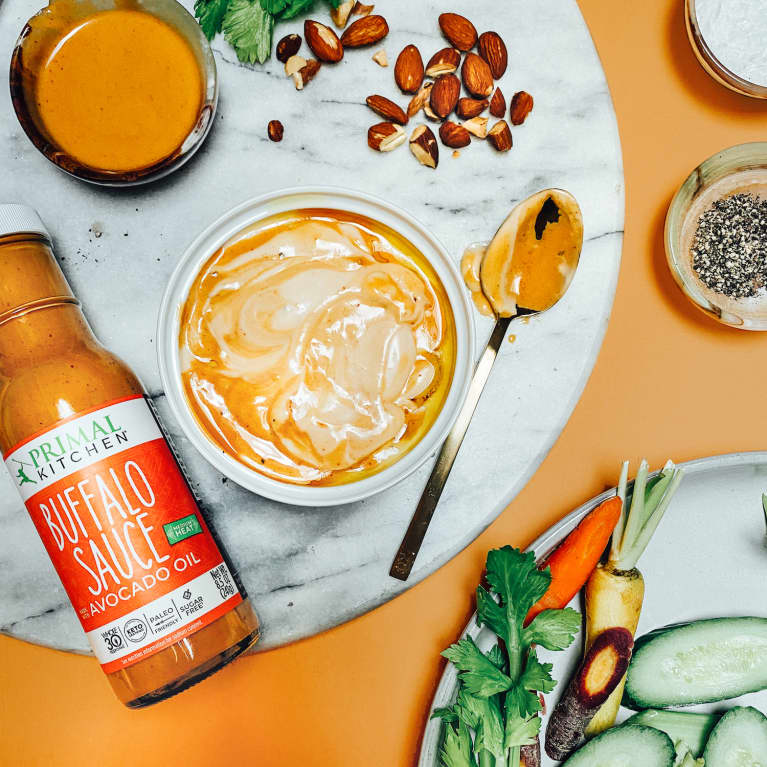 Creamy Buffalo Dip Recipe
Yields 1½ cups, about 12 oz.
Prep time: 10 minutes
Ingredients:
1 cup plant-based sour cream
½ cup Primal Kitchen® Mayo with Avocado Oil
2 cloves garlic
⅓ cup Primal Kitchen® Buffalo Sauce
1 tsp. salt
2 Tbsp. torn herbs (cilantro or celery leaves)
1 Tbsp. olive oil
2 Tbsp. chopped almonds
Salt and pepper to taste
Mixed crudités for serving
Potato chips (or whatever else you're craving!) for serving
In a large bowl, add sour cream, mayo, and Buffalo sauce. Grate in two garlic cloves, add salt, and stir to mix well.
Drizzle with olive oil. Top with chopped almonds, torn herbs, and salt and pepper to taste.
Serve with fresh crisp-cut veggies and potato chips of your choice!
Shop this story: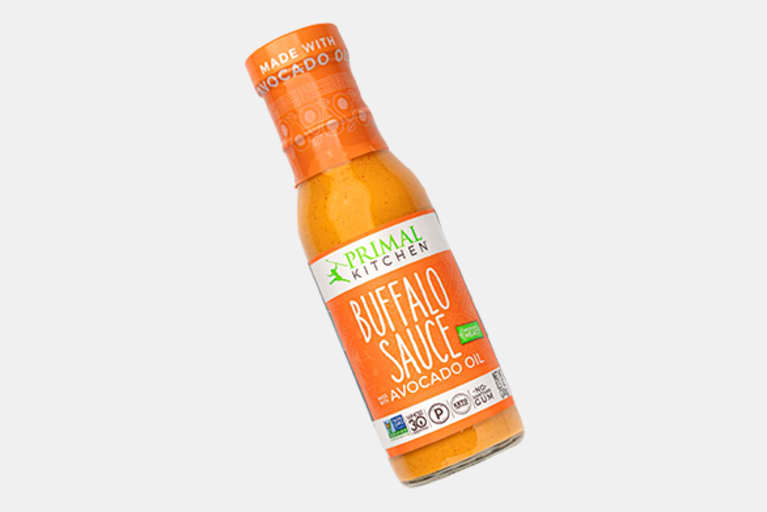 Buffalo Sauce
Bring the heat with Buffalo! Bust out PRIMAL KITCHEN® Buffalo Sauce for a Keto Certified, Certified Paleo, and Whole30-Approved® sauce that serves up just the right amount of fire! This medium-heat sauce is bursting with flavor: made with avocado oil and cayenne pepper, and without natural flavors. No xanthan gum in a sauce this good? Now that's gum-believable. This party-pleaser is a mouth-watering addition to cauliflower bites and chicken wings.
*Pro Tip: mindbodygreen readers can save 20% on Primal Kitchen Buffalo Sauce and your entire next order at primalkitchen.com with code MBG20. You can also find a two-pack of Buffalo Sauce at select Costco locations in January 2021!