The Things You Do Every Day May Actually Be Harder To Remember
mbg Editorial Assistant
By Eliza Sullivan
mbg Editorial Assistant
Eliza Sullivan is an editorial assistant at mindbodygreen. She received a B.S. journalism and a B.A. in english literature from Boston University.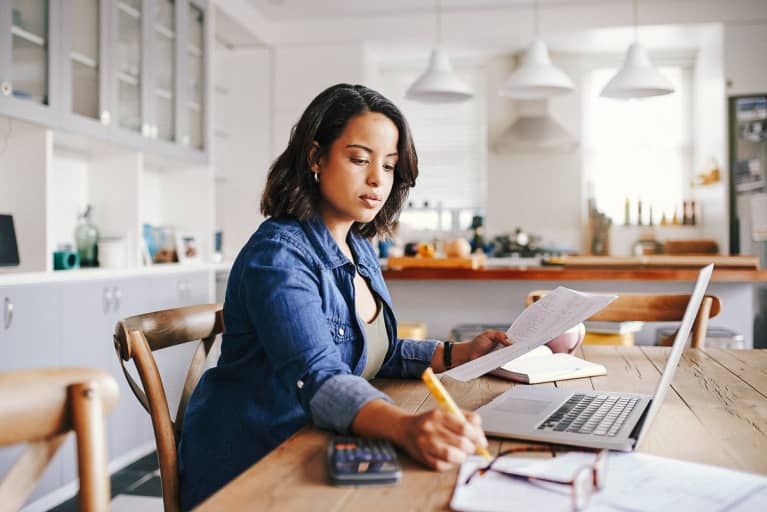 Have you ever wondered why someone hasn't emailed you back, only to realize you never sent the email in the first place (even though you swear you had)? It turns out that moment of misremembering is pretty common. And now, a new study set out to register why we so often misremember those small moments—and what we can do to remember better.
Why we misremember the mundane.
The study found that, in particular, it's the more mundane activities that slip through the cracks unfinished, even though we may swear we did actually do it. And apparently, it becomes particularly difficult in the case of things we do often as part of our routine.
"Our results highlight that behaviors will look to be more consistent with intentions when the behavior is routine," says Dolores Albarracin, Ph.D., who led the studies involved. "The finding implies we should be more aware of the potential for error in these similarly trivial behaviors."
Because we have so many memories from similar settings and moments of working on or completing a task, it becomes difficult to isolate which time we're remembering—and because we view these things as trivial tasks, we're less likely to pay attention.
These results came after five carefully designed experiments all found varying discrepancies in self-reporting of task completion, which the researchers point out may have implications for situations like health care, when someone must remember to take medication.
What can we do to remember better?
According to the researchers, those forgotten vitamins or unresponded to texts are due to one thing in particular: a gap that develops between our intention and our actual actions. The best way to combat it? Close the gap, and follow through on your intention right away to avoid your brain misconstruing your intention as action.
"When we form an intention in the moment such as 'I'm going to sign that form now,' and it's an activity we routinely perform, we want to complete the task when we form the intention," explains Albarracin. "Otherwise, we don't actually sign the form. And the reason why is because the thought of wanting to sign the form can be misremembered as actually having signed it, in which case we'd be better off not having formed the intention to sign the form in the first place."
While setting intentions can be a powerful part of your mindfulness practice, when it comes to our daily to-do lists, we're better off leaving intentions on the yoga mat—otherwise, we more easily slip into misremembering our habits, and we may neglect important daily routines.
"The fulfillment of routine, repeated behaviors can have meaningful consequences, and are part of, if not central to, many practical contexts," she says, "Understanding the complexity of the intention-behavior link and the possible unexpected effects of intention formation is essential to promote beneficial behaviors."
Looking for more ways to optimize your efficiency and to remember better? It may be time to give the multitasking a rest and to learn to embrace "single-tasking" instead.