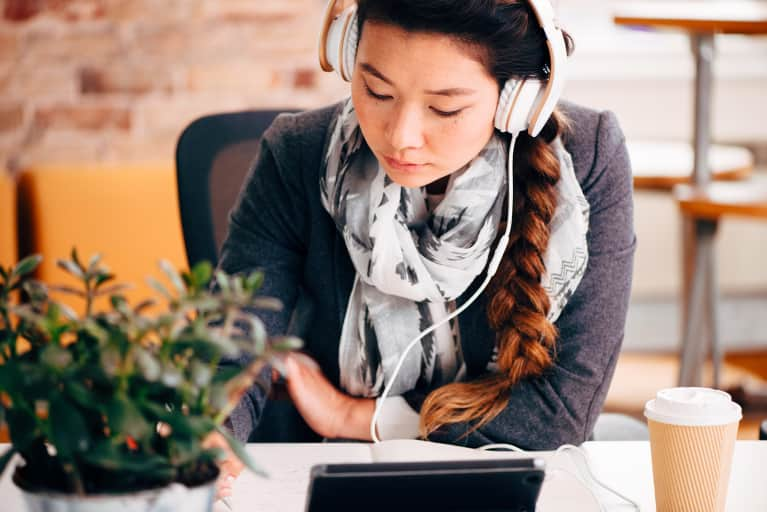 Books are gateways to worlds near and far, able to transport us with every word. But unfortunately, in an age of jam-packed schedules, full inboxes, and long workdays, uninterrupted reading time can be hard to come by. Have no fear, audiobooks are here.
The following audiobook titles are chock-full of expert advice on how to further your health journey and become more mentally and physically well. Pop in some headphones and throw them on the next time you're commuting, running errands, or meal prepping.
1. "When Things Fall Apart" by Pema Chödrön
This best-seller by spiritual force Pema Chödrön is a guiding light through difficult moments. In it, the American-born Tibetan Buddhist reimagines grief and hardship, presenting them as something we should all lean into instead of run away from. She provides practical exercises for getting through hardships with ease and grace in this must-listen for anyone going through a difficult time.
2. "Meditation for Fidgety Skeptics" by Dan Harris
When anchorman Dan Harris had a panic attack in the middle of delivering the news on live television, he knew something needed to change. Meditation then became the tool that saved him from his crippling anxiety, and he now travels the world teaching others how to harness the practice to find some inner peace. A follow-up to his first book, 10% Happier, Meditation for Fidgety Skeptics, provides tools for all those people who know they should be meditating but are having trouble getting started. Narrated by the author in all his relatable, witty glory, this audiobook can help make you a confident meditator in a few hours flat.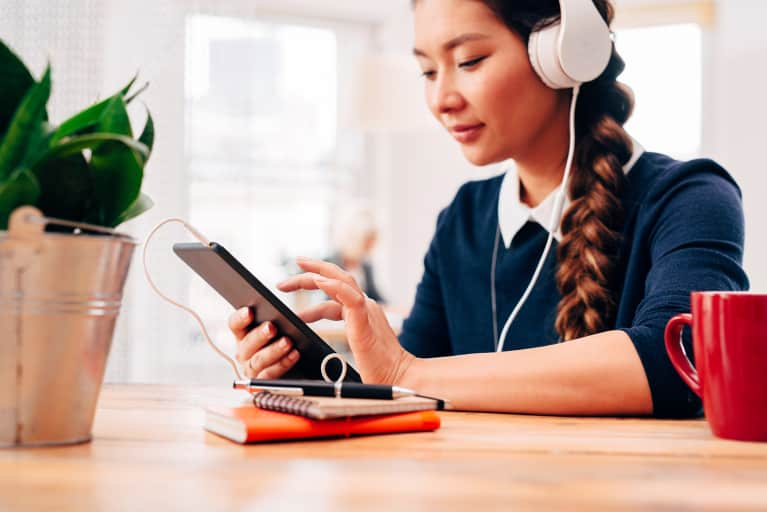 3. "The Better Brain Solution" by Steven Masley, M.D.
Alzheimer's is a disease that affects millions of people and their families, but Steven Masley thinks it doesn't need to be this way. In The Better Brain Solution, Dr. Masley provides ways that you can protect yourself against dementia, memory loss, and degenerative brain diseases through diet and lifestyle tweaks. Ready to take his "natural prescription"? Pop on the audiobook, bust out some paper and a pen, and get ready to take some potentially life-changing notes.
4. "The Super Metabolism Diet" by David Zinczenko
NBC News health and wellness contributor David Zinczenko is changing the dialogue around weight loss with his new book, The Super Metabolism Diet. According to Zinczenko, getting to your healthy weight has everything to do with your metabolism, which is not set in stone. Despite what you may have been brought up thinking, nobody is cursed with a slow metabolism forever. There's plenty we can do to rev ours up using the five core pillars of food. Tune in to find out what they are and how much to eat of each.
5. "The Wisdom of No Escape" by Pema Chödrön
Another Pema Chödrön classic that has been reimagined in audiobook form, The Wisdom of No Escape is all about accepting all that life throws your way and being open to new experiences. According to Chödrön, "The truth you believe in and cling to makes you unavailable to hear anything new."
6. "Bliss More" by Light Watkins
Seasoned meditation teacher Light Watkins shares his profound advice on calming the mind in his second book, Bliss More. In the process, he busts the myths of meditation that may be keeping you from fully immersing yourself in the practice and making it work for you. Put in your headphones and get ready to bliss out.
For more listening suggestions, head over to Penguin Random House's self-care audiobooks page!