paid content
 for

These 7 Desserts Are Made With A Keto Sweetener (And Still Taste Unreal)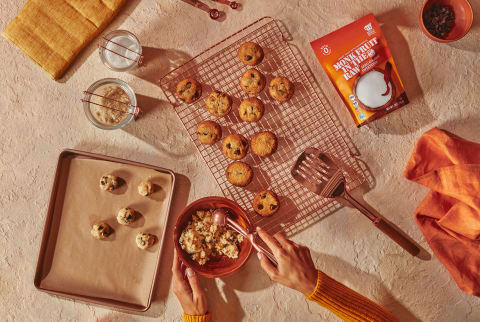 Image by In The Raw / mbg Contributor
December 21, 2022
The holidays are known for indulgence. From company parties to family dinners to holiday brunches—it seems that every tradition this time of year is underscored by sweet treats—cue the sugar cookies, peppermint brownies, and gingerbread people. But just because we're indulging, doesn't mean we have to throw our health goals out the window… In fact, there are plenty of desserts out there made with lighter ingredients, that still taste unreal!
So what's the secret?
There's no denying that this season is a sweet tooth's dream. But what if we could still partake, minus the sugar? There are a lot of sugar substitutes out there—but there's one taking the baking world by storm: monk fruit. Monk Fruit In The Raw® is a sweetener blend made with delicious, vine-ripened monk fruit. Also known as luo han guo, this small round fruit comes from south China, and has been harvested and loved for its sweetness since the 13th century.
Monk Fruit In The Raw®
Try our Keto-Certified Monk Fruit In The Raw® Bakers Bag. Made from delicious vine-ripened monk fruit, also called luo han guo. It's the zero-calorie*, zero-net carb sweetener, that tastes like sugar. Originally harvested in the 13th century, it's been making life more delicious for years. And because the intense sweetness of monk fruit is blended with erythritol, one cup equals the sweetness of one cup of sugar. It's a simple swap! Reduce sugar, calories and carbs in any of your indulgent treats or beverages.
Not only does a little bit of monk fruit go a long way in terms of sweetness, Monk Fruit In The Raw is a zero-calorie, zero-net carb option that tastes just like sugar. In fact, you can use monk fruit in combination with sugar to reduce your overall sugar intake this time of year! It's keto, all-natural, and plant-based—meaning it's bound to please all the keto, vegan, and gluten-free preferences circled around the table. (And that's no easy feat.) To help you please as many mouths as possible this season, we've rounded up an irresistible list of holiday desserts—all including this keto sweetener! These recipes will show you a new way to indulge: less sugar, more satisfaction.
Cranberry Mascarpone Cheesecake
If you're looking for a show-stopping dessert, this mascarpone cheesecake is the way to go. Not only is it sweetened using just Monk Fruit In The Raw, it's topped with a plump cranberry reduction made with orange juice. Tart, zesty, and creamy—this dessert is the full package.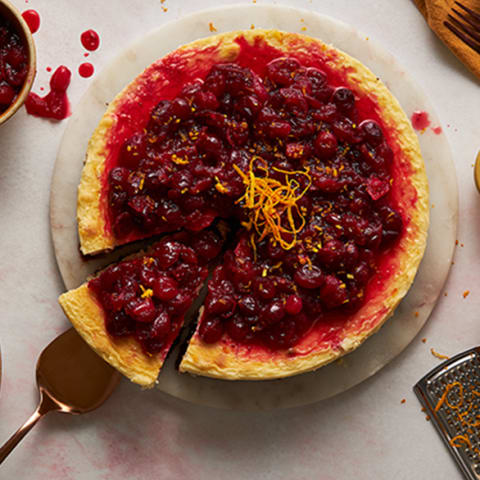 In The Raw / mbg Contributor
Chai Spiced Pumpkin Swirl Muffins
Start your winter mornings slow and sweet with these spiced muffins. They're made with almond and coconut flour—meaning they're gluten-free. But full of warming spices and swirled with decadent cream cheese, these muffins are as delicious as they are nutritious.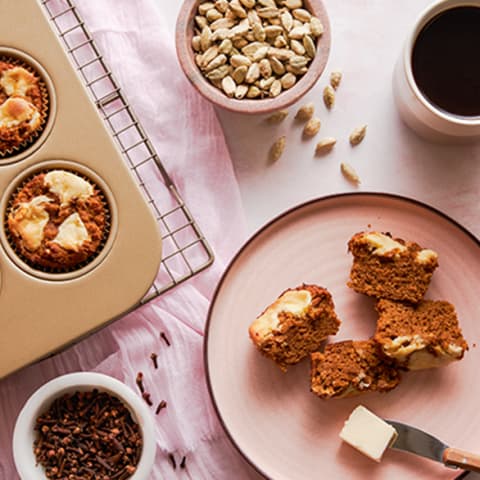 In The Raw / mbg Contributor
In The Raw Peppermint Brownie Cookies
Nothing beats the peppermint-chocolate combo for igniting the holiday spirit. These brownie cookies are rich, chocolatey, and guaranteed to rule the cookie exchange. Making cookies is one of the best holiday traditions, and you'll come back to this recipe year after year.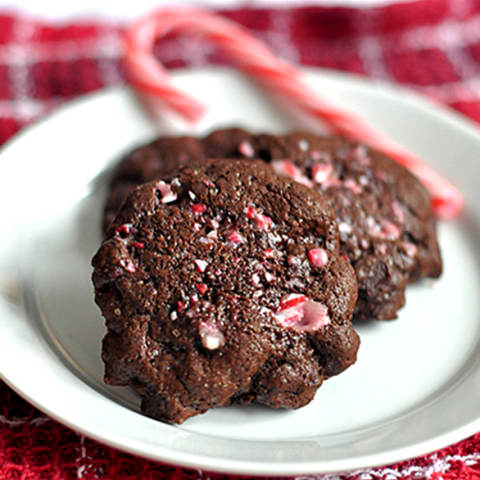 In The Raw / mbg Contributor
Deep Dish Apple Pie
And here we have a crowd-pleasing classic: This Deep Dish Apple Pie is full of ooey-gooey apples, the comfort of cinnamon, and the perfect amount of sweetness thanks to Monk Fruit In the Raw. Whether your crust is homemade or store bought, the whole family is about to gush over this filling.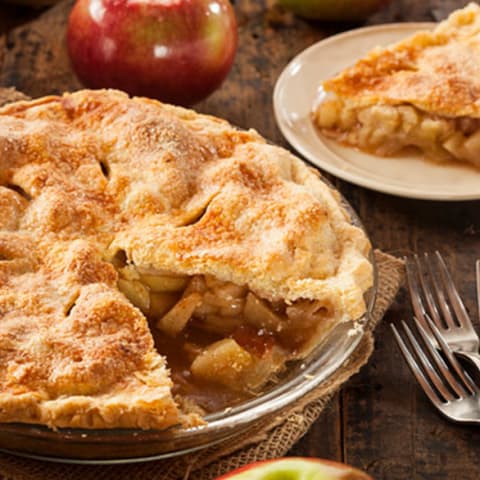 In The Raw / mbg Contributor
Keto Pumpkin Pancakes
When you have family and friends in town, invite them over for brunch starring these keto-cakes, made with almond flour, Monk Fruit In The Raw, pumpkin puree, and a mixture of delightful spices. These flapjacks are the perfect way to fuel up before braving the mall.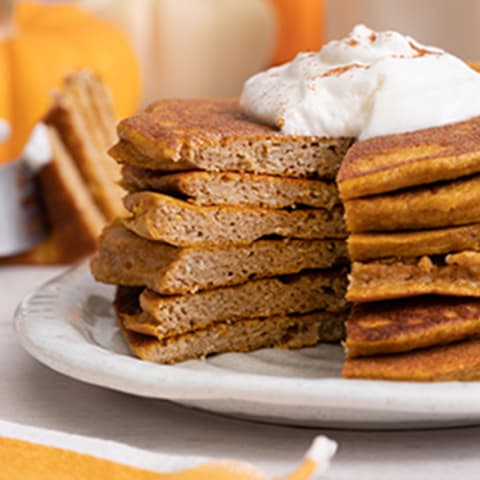 In The Raw / mbg Contributor
Chocolate Bark with Dried Fruits and Almonds
Wrap up this chocolate bark as an edible holiday gift, or simply keep it on hand as a lighter option for when the sweet craving strikes. Made with dark chocolate sweetened by Monk Fruit In The Raw, everyone can feel better about this bark.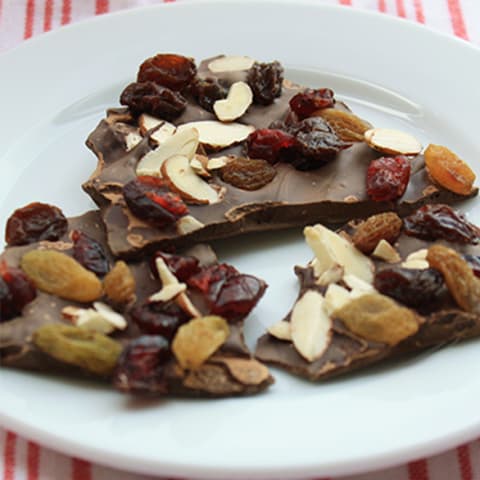 In The Raw / mbg Contributor
Zucchini Bread
This recipe uses Monk Fruit In The Raw to cut down on the sugar, but still tastes like the classic zucchini bread we know and love. Full of cinnamon, chopped walnuts, raisins, and shredded zucchini—eating your veggies never tasted so good.
In The Raw / mbg Contributor
Devon Barrow
Branded Content Editor
Devon Barrow is a Branded Content Editor at mindbodygreen. She received her degree from the University of Colorado. When she's away from her desk, Devon is teaching yoga, writing poetry, meditating, and traveling the world. She's based in Boulder, Colorado.
Devon's first book, Earth Women, is coming soon. To learn more, join the mailing list, and receive updates, head to www.devonbarrowwriting.com.