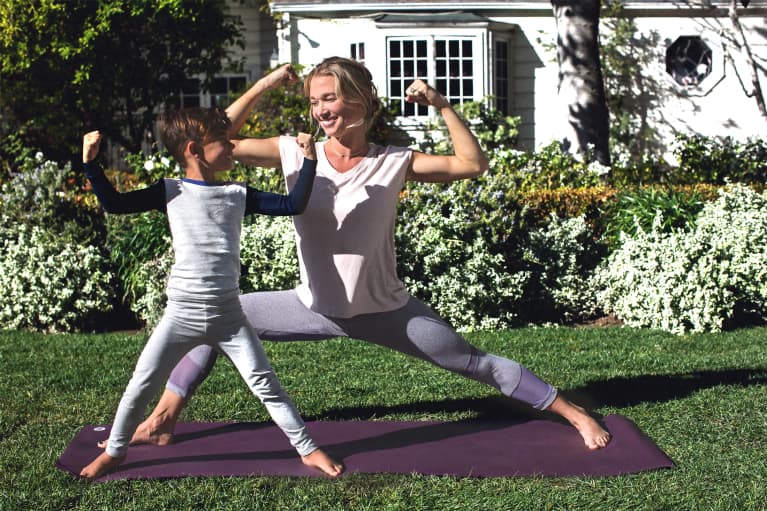 Ask any mom what she really wants for Mother's Day, and chances are she'll say that spending time with you is the best gift there is. (Cue the awws). This year, take your quality time to the next level by getting active together. Below, we've rounded up some of our favorite ways that moms and their kids can strengthen their bond while strengthening their bodies, too.
1.   For the mom who lives a plane ticket away.
Learn a sun salutation flow that you can both do every morning. You might not share a state or even a time zone, but you can deepen your connection by starting your mornings the same way. Surprise Mom with a new yoga outfit—we love these studio tops and bottoms from CALIA by Carrie Underwood—schedule your Mother's Day Skype call, and spend a few minutes learning a simple sun salutation sequence together, one that you can each flow through to open your day. The short-and-sweet yoga flow will take on a whole new feeling when you know Mom's waking up her body and mind in the same way every day.
2.   For the mom who wants to see you... More.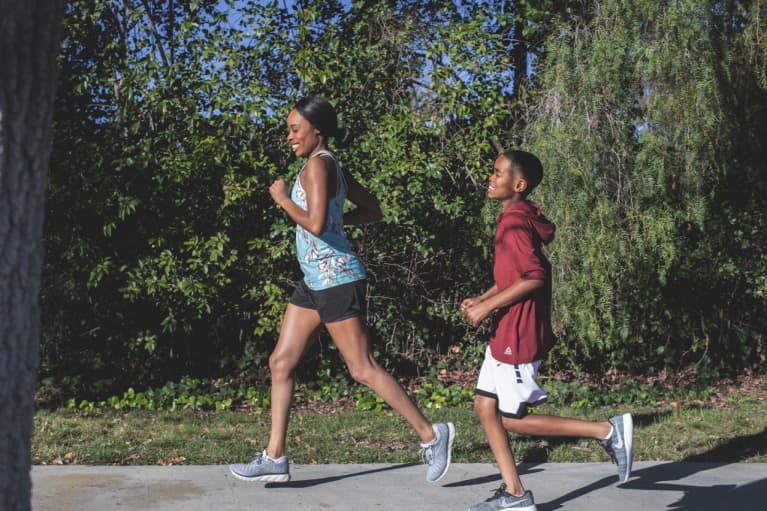 Sign up for a race you can train for and run together. It could be your first race ever or your fifth one this year—either way, sharing this experience is what staying the path together is all about. Many cities organize races that kids can get in on, too! You'll encourage each other every step of the way between weekly runs, cross-training days, and post-workout recovery (a.k.a. don't forget to stretch). For that extra motivation, make sure she has the right training gear that she'll look and feel good wearing. And when you cross that finish line together, you'll both be stronger in ways you never thought—and ready for the celebratory massage you booked for the both of you way in advance (hint, hint).
3.   For the mom who Zumbas religiously.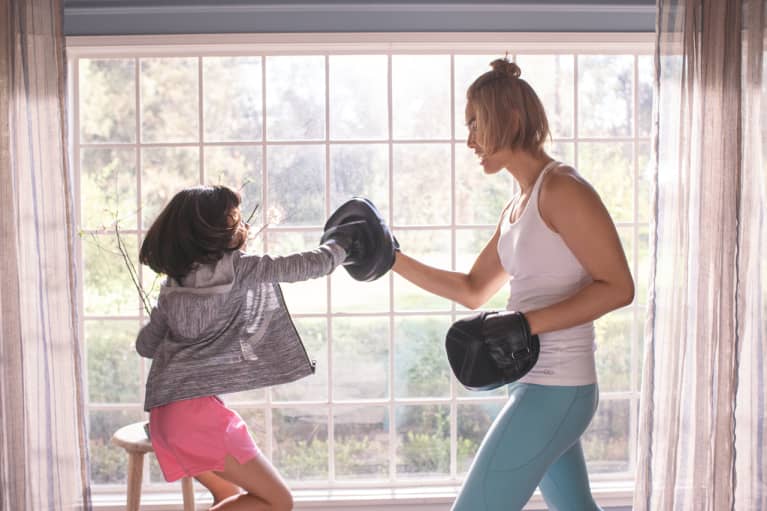 Invite her to try that new workout class with you. You've been curious about that aqua spin class (us, too), so this is the perfect time to sign up. Honestly, any new class works, whether it's a beginner-friendly kickboxing class or an intro to acro yoga session. And if you're a mom with young kids, you've got some of the most fun group classes we've heard involving trampolines, gymnastics, and bouncing around with your little ones.
Turns out, group classes have been found to have the greatest effect on boosting mental health—a sweet added bonus to the cardio benefits of exercise. All the feel-good vibes while learning something new and getting your sweat on together? Count us in!
4.   For the mom who (still) needs help breaking in her fitness tracker.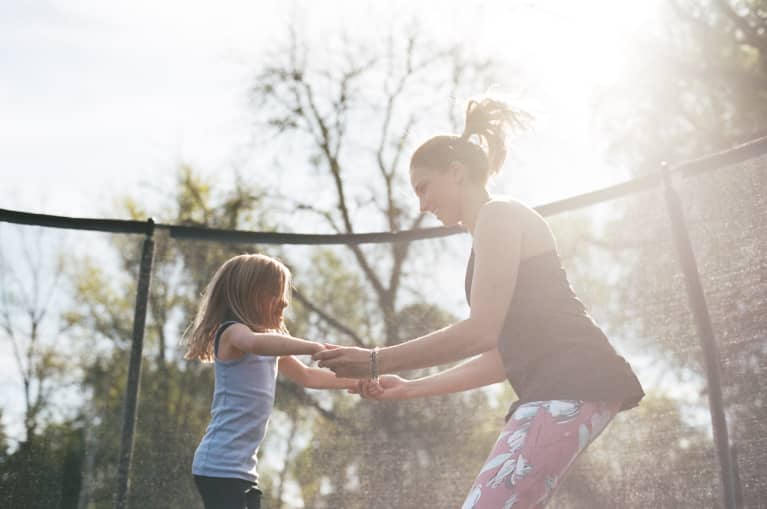 Explore a new city on foot. Book a hotel or bed and breakfast, pack your favorite CALIA by Carrie Underwood off-duty pieces, and bring a good pair of sneakers. Your only plan is to have no plans. Spend the day (or morning—oh hey, tiny Main Street towns) getting to know a new city by walking everywhere and ducking into little shops, restaurants, and parks. Guarantee you'll discover more hidden gems than by sitting in a car—and hit those 10,000 steps to boot.
5.   For the mom who loves to explore.
Break out the bikes and go for a family ride. When it comes to riding, the more, the merrier. Summer's approaching, and now's the perfect time to dust off the bikes in the garage or rent them for the day. Map out a morning or afternoon bike ride that hits up everyone's favorite spots around town. Bonus points if you pack a picnic to stash in the bicycle basket for a pit stop in the park.
6.    For the mom wants to relax.
Go for a hike. Hear us out: Studies consistently show that spending time in nature is a surefire way to lower stress, reduce high blood pressure, and boost your mood. Up the benefits with a rewarding hike (or even a trail run if you're feeling wild). Hiking is one of the best whole-body workouts you can do—not to mention that more often than not, it's free, and the whole family can get in on it.
No matter what your age or fitness level, there's a trail that's doable for everyone. Just make sure Mom's got something comfortable, supportive to wear: Thanks to CALIA by Carrie Underwood's moisture-wicking performance tops and bottoms, you can tell Mom you've got her covered.