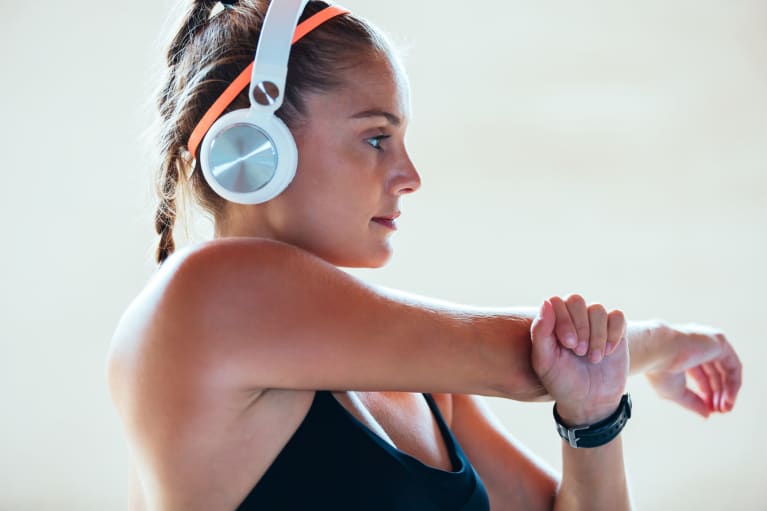 Living a heart-healthy lifestyle, whether we realize it or not, is a daily decision. And it's an important one, considering that cardiovascular disease isn't the leading cause of mortality in just the U.S. but globally, according to the World Health Organization.
The good news is that practicing heart-healthy habits doesn't have to take up a huge chunk of time. In fact, you can do something good for your heart every day if you've got a bit of downtime. Just take a look at what the science says, below:
How easy and convenient can high-intensity interval training get before it no longer has an effect? That's been the focus of a team of scientists studying the aerobic impact of interval training, and their newest study has shown that a stair-climbing routine may be an effective way to improve cardio fitness. (For the record, the American Heart Association recommends getting at least 150 minutes of exercise per week for heart health—climbing stairs is one way to get those minutes in.)
Their participants—healthy but inactive college students—were asked to hurry up 60 steps (three flights of stairs) as quickly as they could, taking one step at a time and holding on to the railing for safety. The ascents took only about 20 seconds, and they repeated this exercise "snack" two more times during the day for a total intense exercise time of about a minute per day. By the end of six weeks, the participants had increased their aerobic fitness by about 5 percent (and, it's worth noting, increased their leg strength by 12 percent on a cycling test). If you try it out for yourself, just don't forget to warm up first.
Ask for the oat milk/beverage.
When it comes to heart-healthy nutrients in the foods we eat, oats and oat bran should not be overlooked. Thanks to something called beta-glucan, incorporating oats and oat bran into your diet is a scientifically established way to be good to your heart.
Beta-glucan—and specifically the beta-glucan found in oats—is a soluble dietary fiber that's been studied over the past several decades for its total and LDL (bad) cholesterol-reducing benefits. These studies have found that having at least 3 grams daily of this fiber (as part of a diet low in saturated fat and cholesterol) may reduce the risk of heart disease by lowering cholesterol levels.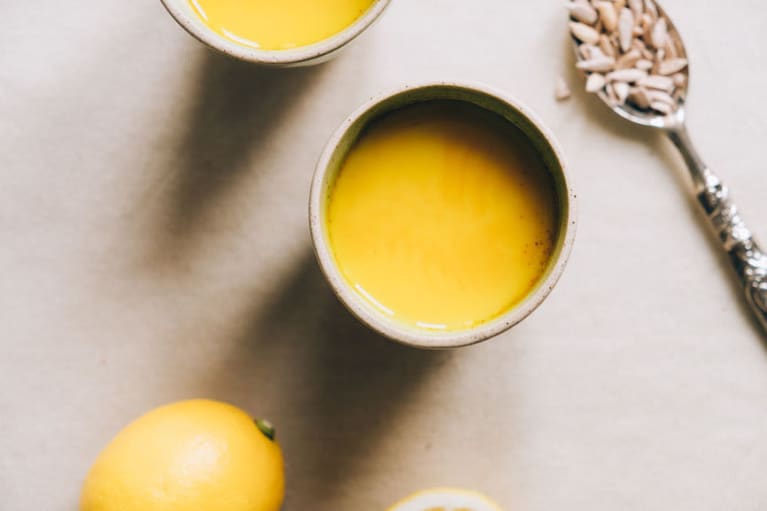 The evidence in beta-glucan's heart-supporting favor is so strong that the FDA approved a "heart-health" label claim for food products containing at least 0.75 grams of beta-glucan per serving 20 years ago. You'll see the FDA's "heart-health" label on Quaker's new Oat Beverage, which comes in three flavors including Original, Original Unsweetened, and Vanilla. It's smooth, creamy, and the yummiest way to help make breakfast a little more healthful. FYI, an 8 oz. serving provides 0.75 grams of the 3 grams necessary daily to have a heart-supporting benefit.
One bonus tip: Practicing gratitude on the daily is a simple, quick way to help manage and cope with stress, which is an important part of living healthfully. Add a quick meditation or a journaling exercise to round out your wellness routine as you make conscious choices to fit in movement and eat nutritionally. Together, these tips all ladder up!