Close Banner
Advertisement
This ad is displayed using third party content and we do not control its accessibility features.
paid content
 for

The Ultimate Day On The Eco-Wellness Scene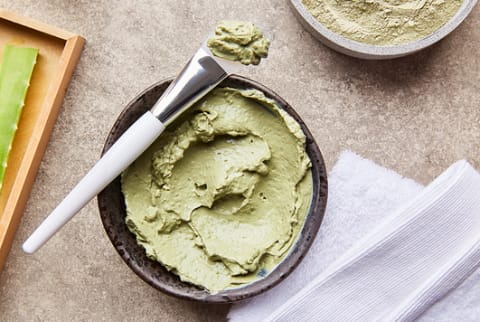 Want to live a more eco-friendly, conscious life but have no clue where to get started? Have no fear—we've traveled the country to bring you the shops that sustainable influencers can't get enough of. From a vegan, shoemaker-owned sandwich shop in NYC to a delightfully wacky ethical gift outpost in Portland, Oregon, we've got it all covered. Time to embark on the ultimate green road trip.
Mindful Shopping
Erin Tavin founded Tavin Boutique in 2009 to immerse her community in vintage, bohemian clothes that spoke to her travels abroad. "This highly curated shop embodies the burgeoning style and imagination of Echo Park, Los Angeles, and we can't get enough," raves AmyAnn Cadwell, co-founder of the Good Trade.
For the conscious curator
"WM Goods is easily my favorite shop in Portland right now," says Ellie Hughes, the Selflessly Styled founder who exclusively buys clothes that are secondhand or ethically made. The Portland, Oregon, hub sells clothing and accessories that help their origin communities and have minimal impact on the environment. Hughes is obsessed with its thoughtful curation, inviting fitting rooms, and breezy vibes.
—WM Goods, 1136 SW Alder Street, Portland, Oregon
NYC's first entirely vegan clothing store, Vaute, stocks everything from coats, skirts, tees, and bathing suits for men and women—all made locally and ethically in the Garment District from organic, recycled, and vegan materials. "What more could a conscious consumer ask for?!" says Ashley Morgan, the vegan blogger behind Ashley Morganic.
For the hard-core thrifter
One step into Urban Jungle and you're hit with rows upon glorious rows of thrifted clothing from eras come and gone. It's the first place Elizabeth Stilwell, the writer and environmentalist behind the Note Passer, goes when she's craving staples like jeans and army jackets, or something a little bit retro.
Shout and About on LA's Eastside is dotted with colorful, whimsical accessories, cards, gifts, and plenty of plants. Cadwell loves that it features the work of brands doing good like 31 Bits, made in America brands like Rifle Paper Co., and local artists like Our Heiday.
For the aspiring zero-waster
New York's eco-scene is in for a major upgrade once Package Free opens its doors on May 1. Lauren Singer's one-stop shop for everything you need to live a zero-waste lifestyle will also host daily events that tell you exactly how to do it.
For the '60s girl at heart
Take a drive outside Portland's city limits and you'll stumble upon Velour—the Pacific Northwest's playground for all things vintage. "The owners have such an eye for finding secondhand items that can be given new life in a modern setting," says Hughes.
—Velour, 716 East 1st Street, Newberg, OR
This New York outpost highlights the work of conscious designers and artists near and far. "International Playground is literally a playground for niche global brands that you'd be hard-pressed to find anywhere else," says Natalie Grillon, co-founder of ethical clothing platform and city guide database of its own, Project JUST. "Pop in for a hip dose of SoHo (read: chic) fun."
Clean Eating
Step inside ultra-sustainable 1 Hotels' newest outpost and you'll be welcomed with smells of locally roasted coffee and seasonal, fresh-baked goods from Brooklyn purveyors at their park-side café, Neighbors. Oh, and you'll also see one of the most gorgeous, nature-inspired lobbies imaginable on your way in. Morgan loves the vegan options on the menu of breakfast staples, sandwiches, and flatbreads.
For the one who never misses tea time
"If I could live in Tea Bar, I would," raves Hughes of the outpost serving cup after cup of high-quality teas from family farms around the world. "While Portland may be known for its coffee, Tea Bar is bringing a whole new scene to the city that combines wellness with community, and I couldn't be happier about it!"
—Tea Bar, multiple locations in Portland, Oregon
Started by the founders of cruelty-free shoe line MooShoes, Orchard Grocer is New York's latest (and probably only) all-vegan, palm-oil-free deli and food market. Take a cue from Stilwell and go for the Bowery sandwich—a heap of turmeric tofu eggs, tempeh bacon, and Chao cheese slice on a potato roll.
For the vegan with a sweet tooth
"This vegan, socialist, feminist dessert shop is a sustainable sweet tooth's dream," says Faye Lessler of Sustaining Life. Her pro tip? Go for the rose flavor. The treats at Confectionery! are all made upstate in New Paltz, New York, from fair-trade or locally sourced organic ingredients, by the chocolatier behind Lagusta's Luscious, and the queen of vegan baked goods, Sweet Maresa. "I love to swing by here after I've done my shopping for healthy food at the Tompkins Square Greenmarket every Sunday and stock up on sugary treats for the week!"
For the farm-to-table devotee
"With its friendly farmers, diverse vendors, and happy shoppers all coming together to appreciate every week's new harvests, the Santa Monica Farmers Market is one of the best in LA," says health coach and eco-blogger Kaméa Chayne, who hits up the market to buy veggies straight from the farm—and, of course, sample the fresh Cali fruit.
For the aspiring sustainable chef
"Cookbook is very possibly the most honest grocery concept in Los Angeles," explains Cadwell of the neighborhood green grocer. Staffed by people who have a background in cooking, it's the perfect place to buy fresh ingredients and get a 101 on how to use them in delicious ways.
"In a city where taco joints abound, Antique Taco is one of my favorites." Celia Ristow of Litterless says of the family-run joint that's dotted with Old World touches. "Plus, with cloth napkins and glass cups for water, as well as a good selection of vegetarian and vegan options, it's easy to stick to your sustainable values here."
Singer's weekend ritual includes stopping by McCarren Park Farmers Market to drop off her compost from the week and pick up some fresh veggies (in a reusable tote, of course).
Share your favorite eco-friendly spots in your hometown, tagging @mindbodygreen, @1 Hotels, and #1EarthDay.