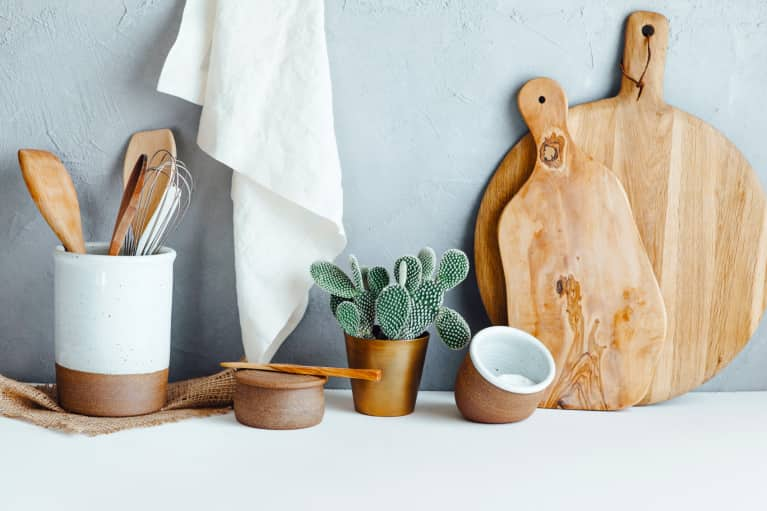 The smell of baking bread in the oven, garlic on the stove, and freshly sliced veggies just waiting to be transformed into the perfect healthy dinner. What could be better than that?
Despite the amazing smells, colors, and textures we encounter in the kitchen, when we're constantly meal prepping, or cooking for a whole family, it's easy to go through a slump. Luckily, an audiobook is the perfect antidote to this lack of inspiration. More specifically, one of these five food memoirs will help; they will bring your morning, afternoon, or evening in the kitchen to a whole new level.
"Coming to My Senses" by Alice Waters
Looking for some major inspiration? This memoir by cultural icon Alice Waters is guaranteed to reignite your love of food. Waters opened her "little French restaurant" at the age of 27 and had no idea that it would soon become one of America's most influential restaurants. In Coming to My Senses, Waters recounts her tumultuous past and how it led her to start her restaurant in Berkeley, California. This is a story of grit, perseverance, and how one woman found tremendous success by simply following her love of beauty and flavor. (We told you you'd feel inspired…)
What does nourishment really mean? According to Huber, nourishment is no more or less than satisfying the deepest desires of your body, emotions, and spirit. In this memoir you'll get inside the mind of a food writer, entrepreneur, and recipe developer who's on a quest to get to know herself through food. Right by her side, you'll travel from a rural Guatemalan village to the Greek Isles to California's wine country—all without leaving your kitchen.
"Give a Girl a Knife" by Amy Thielen
What happens when a girl leaves her small Midwestern town and moves to New York City? Two things: amazing food and unforgettable memories. With humor and honesty, Thielen describes her time working in high-end NYC restaurants for famous chefs like David Bouley Jean-Georges Vongerichten. She'll struggle to blend her past and present in a wonderful coming-of-age story that will help you remember why you love cooking in the first place.
"My Mother's Kitchen" by Peter Gethers
No one can make you understand the connection between food and love quite like your mother. Moms have a unique way of getting everyone together around a table, whether it be at home or in a restaurant. In this heartwarming story, Gethers sets out on a mission to cook the perfect meal for his aging mother—despite the fact that he doesn't know how to cook. You'll follow him through his ups and downs, as he tries to uncover the meaning of food—and life itself.
"Cork Dork" by Bianca Bosker
Written by an award-winning journalist, this audiobook will not disappoint. Bosker doesn't know much about wine, but she becomes fascinated by the community of world-class sommeliers who seem to know everything there is to know about the history, culture, and drinking of wine. If you're a wine lover or have ever asked yourself the question What's the big deal about wine? This audiobook is for you.