Once a taboo topic addressed in hushed tones behind closed doors, the conversation surrounding periods is becoming more and more mainstream.
Women (and men!) are finally starting to discuss menstruation openly and honestly, thanks in part to badass advocates like Kiran Gandhi—who ran the London marathon sans tampon to call out period shaming—and Rupi Kaur—whose artwork addresses the reality of being a person with a period today. We applaud this progress and look forward to a day when everyone can comfortably embrace their body's natural processes without shame or embarrassment.
However, there's one important aspect of the period conversation that's not getting the attention it deserves: the environmental impact of disposable products.
The danger behind disposables.
Like a lot of life's disposable products—bottled water, shipping materials, straws, and coffee cups—traditional pads and tampons are full of single-use plastic and materials that clog up landfills.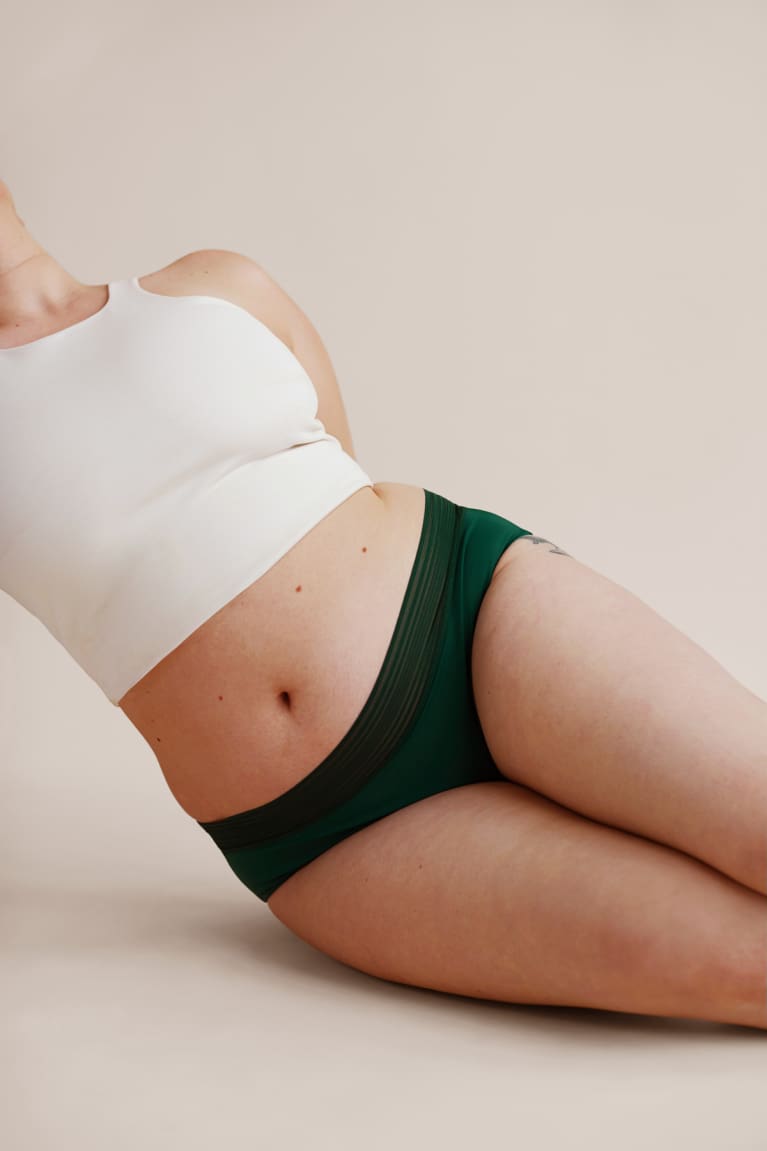 It may be a tough thing to wrap your head around, especially considering how limited the period management options are at your local drug store, and how limited access is to even these products for so many people around the world.
But the numbers don't lie: More than 88 percent of the estimated $1.1 billion worth of tampons sold in 2015 had plastic applicators, which are not recyclable and get sent to landfills. Those tampons are also full of harmful chemicals like BPA and phthalates, which leech into surrounding soil, atmosphere, and natural habitats for centuries.The fact of the matter is, all of the plastic we've ever produced still exists in some form.
Pads also end up in landfills. Considering the average woman goes through 12,000 to 15,000 pads, tampons, and panty liners in her lifetime, that's a whole lot of used period products still out there. According to one study out of Harvard Business School, 20 billion female hygiene products are dumped into North American landfills every single year.
And it's not just the earth's health we should consider, it's also our own bodies. Menstrual hygiene product manufacturers are not legally mandated to disclose the ingredients in their products. However, what we do know is that disposable pads and tampons are often made with dioxins, pesticide residue, and unnamed fragrances — all of which go into the most sensitive, absorbent part of our bodies.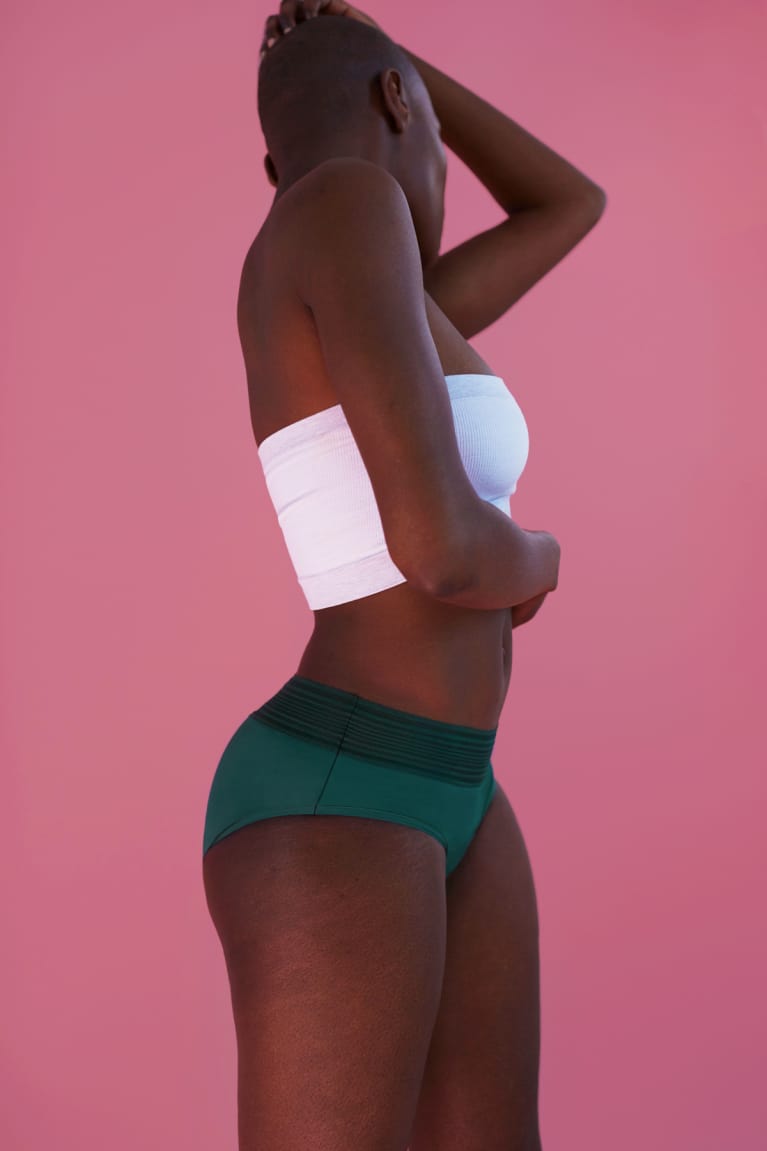 But—and this is a huge but—there are simple, practical ways to be kinder to your period and the planet.
A more sustainable period starts with a more sustainable mindset: Investing in a smarter, healthier solution for yourself and the planet will make ditching disposables and single-use plastic that much easier.
How? Enter THINX period-proof underwear.
Good for your period, good for the planet.
THINX period-proof underwear can be used as a replacement or back-up to traditional period products like tampons, pads, even menstrual cups. Every pair is designed with patented 4-layer technology that is moisture-wicking, super-absorbent, odor-fighting, and leak-resistant, so you stay fresh and dry. Wear THINX alone on your light days (they hold up to 2 tampons' worth) or as extra protection against leaks on your heavy days. They're easy to care for (just rinse, throw in the wash, and hang dry) and come in a range of styles and fabrics, including organic cotton. Plus, THINX just launched their limited edition color, Forest, in their best-selling Hiphugger as a little nod to Mama Earth.
Wear them all day long and wave goodbye to that emergency stash of pads and tampons. The planet (and your body!) will thank you.