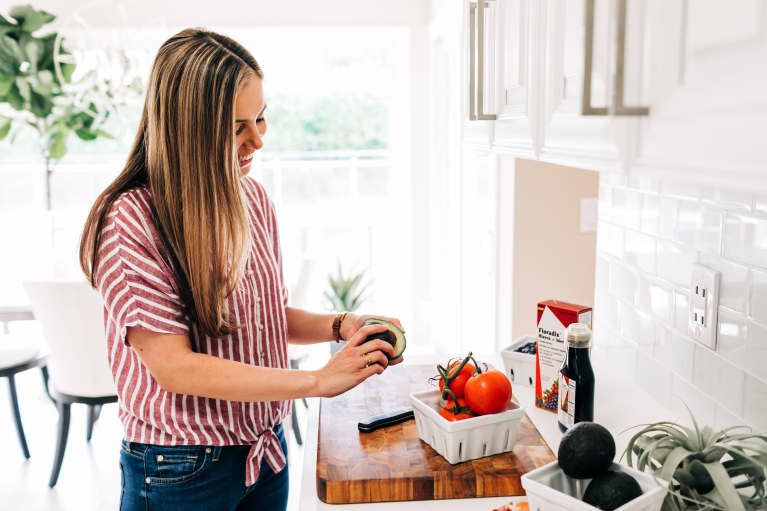 I remember the day I found out I was pregnant with my first child. I had an appointment to get my hair colored that afternoon. I knew I could potentially be pregnant since we had just started trying, so I decided I should take a pregnancy test prior to going to the appointment since you're not supposed to get your hair colored during the first trimester. I hadn't felt any symptoms yet, so was almost certain I was not pregnant.
But when I saw that magical stick read "pregnant," I started crying tears of joy. I had never felt so elated or happy in my life. I quickly cancelled my appointment and almost immediately dove headfirst into researching what I should and shouldn't eat during pregnancy.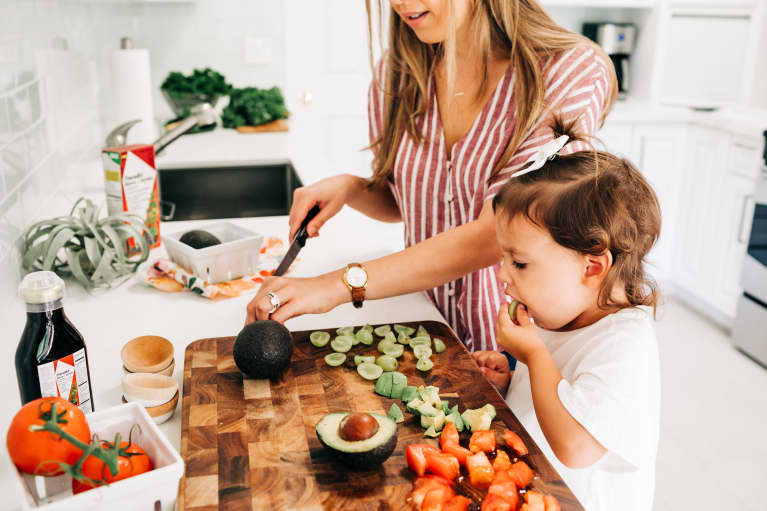 I learned that I should avoid unpasteurized dairy, deli meat and undercooked meat, eggs and fish, and to limit my caffeine intake. I made the decision to follow the rules pretty strictly and even gave up my daily cup of coffee. I decided that even though doctors say a cup of coffee per day is totally fine, I figured I just didn't need it.
More than fixating on what I shouldn't be eating or doing, I wanted to know what I should be eating to ensure optimal health and nutrition for myself and my baby. I made sure my diet was rich in fruits and vegetables, grass-fed meat, organic chicken, wild-caught fish, lots of healthy fats like avocado, nuts and olive oil, and good carbohydrates.
I also did not obsess over the number on the scale. I knew that I was eating clean and healthy and that my body would do what it needed to do in order to have a healthy pregnancy. I learned to really tune into my body, eat mindfully and any time I felt truly hungry I ate whatever I was craving. But made sure it was REAL food—nothing artificial or processed.
In addition to eating clean, real food, I researched any supplements I should take. I took a prenatal vitamin and also made sure I took a supplement with DHA, which is important for brain development. I also discovered Floradix Iron + Herbs liquid iron supplement. Flora Health launched a new version called Ferritin+, and it is now available for purchase.
About 50 percent of pregnant women don't get enough iron.
Research shows that pregnant women need about twice the amount of iron as they do pre-pregnancy. Your body uses iron to make extra blood for you and your baby during pregnancy. Iron also helps move oxygen from your lungs to the rest of your body—and to your baby's. But unfortunately, about 50 percent of pregnant women don't get enough.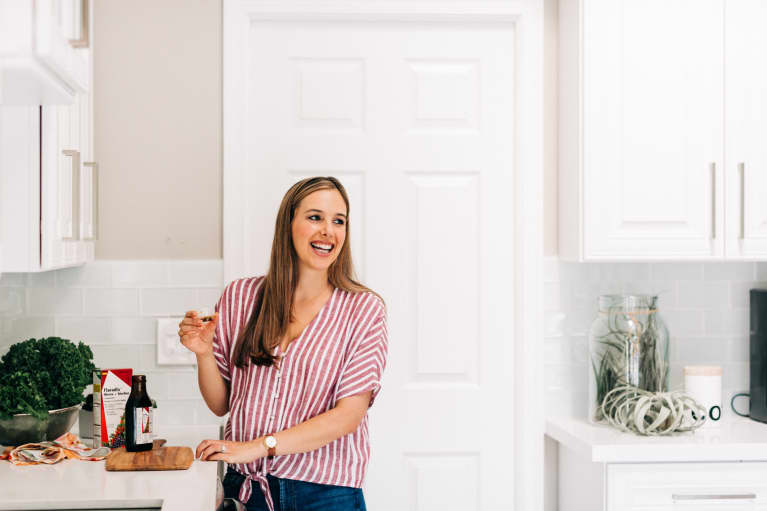 Getting enough iron can prevent a condition of too few red blood cells that can make you feel tired—called iron deficiency anemia. I always had a good amount of energy prior to getting pregnant. But pregnancy totally wiped me out and I couldn't make it past 1 p.m. without needing to take a nap. This wasn't just a power nap. I would take a two-hour nap every day and still pass out no later than 10pm every night. I was so thankful that I worked from home at the time, so I was able to nap when needed. People told me the exhaustion would wear off after the first trimester, but that wasn't the case for me. I was still very tired and had no energy into the second trimester.
Taking Floradix, I felt like myself again. I had more energy and felt less exhausted on a daily basis. I could finally go on longer walks, make it to my yoga class, and still get things done around the house. It's so important to listen to your body during pregnancy. This time is all about being kind to yourself and the beautiful life growing inside of you!