paid content
 for

I Completely Transformed My Health By Taking One Simple Test. Here's Why You Need To Try It, Too
mbg Food Contributor
By Marie Reginato
mbg Food Contributor
Marie Reginato is a food photographer, blogger, and author living in Los Angeles, California. She has authored two cookbooks, Alternative Vegan and The Ultimate Vegan Cookbook.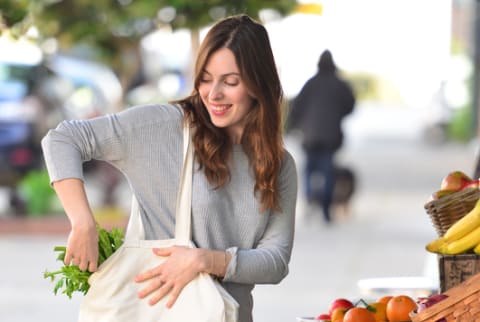 May 31, 2017
My high school diet was an ever-revolving mouthful of vending-machine candies—and I loved every minute of it. Then I grew up and realized that eating candy for lunch as an adult was probably not the most age-appropriate (or healthy) thing to do.
I left for college and studied agricultural business, and one beekeeping and two California fruit growing classes later, I began shifting my eating habits. But even with a diet that nearly resembled the holy grail—the Mediterranean diet—I still didn't feel my best after many meals. While seeking out a nutritionist to help uncover these issues was always on my mind, work picked up, and life just happened. Eventually, fed up with my continued suffering, I decided to take the Habit test in the convenience of my own kitchen.
The test showed me the foods I need for optimal health.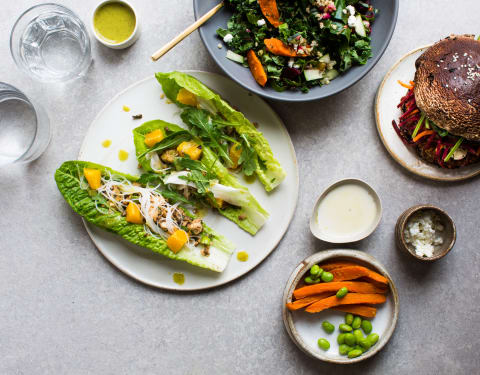 Habit is a personalized nutrition service that uses an at-home bio sample kit to understand your nutrient needs, how your body reacts to carbs, fats, proteins, etc., and then develops a nutritional plan for you. Taking the Habit test almost felt more like a self-care regimen. I set aside a few hours in the morning to complete the test (this isn't necessary, but I liked that I allowed myself time to enjoy the process).
First, I took a cheek swab, and then I drank the Habit Challenge Shake. Forewarning: This was nothing short of a challenge, as you're essentially downing a full meal within five minutes, which gave me a great excuse to relax. Over a couple of hours I took a few blood samples and then simply sent it all to a third-party lab to be analyzed. Within a few weeks, I got my results back via my online profile. This was the difficult part: I was genuinely so curious to uncover what foods truly agreed with my body! And then I got my answer.
I got some surprising news.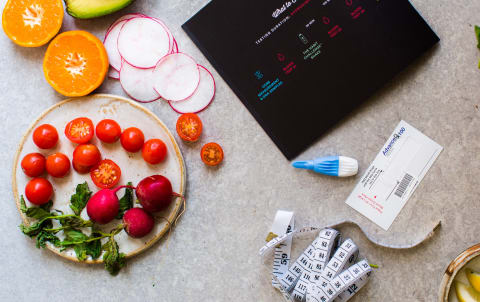 Lo and behold, right there in front of me was one big conclusion: High-Sensitivity to Caffeine. I took a breath and realized that this is exactly what I needed to hear. It made complete sense. I never felt great after a few cups of morning joe!
The test also concluded that my body functions optimally as a Range Seeker. This means I can have a range of fats, proteins, and carbs, but with more emphasis on carbs. This was great news, as it was nice to confirm that I can (and should!) consume good carbs like brown rice and quinoa to be my healthiest self.
I learned to give up grazing.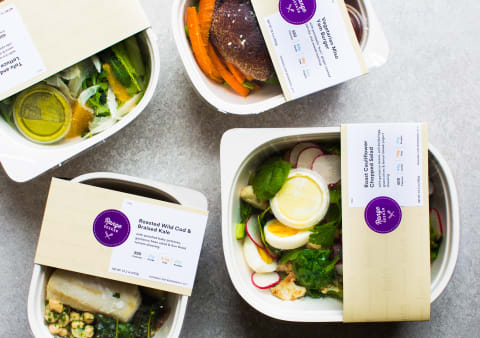 After reviewing my results, I booked a consultation with one of the Habit dietitians. We chatted about my eating habits, as this could also be a factor in my stomach issues. Since I've been heavily recipe testing most days for the past six months (working on a big project), I haven't had a steady meal. As my Habit coach helped me realize, I've been grazing—so how can I expect to feel my best when I'm inhaling food every five minutes?
Now, I have a new way of eating.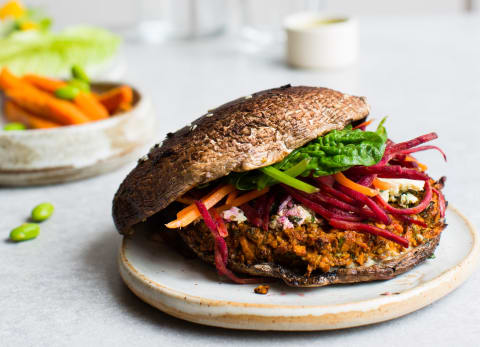 Becoming aware of my eating habits allowed me to reset my body and understand how it handles certain foods. The biggest shift I made was to cut out black coffee. Now, I'll opt for herbal coffee, which offers a similar taste but leaves me feeling clearheaded and energized for the day.
Habit also has an amazing, chef-created meal-delivery service tailored to your personal test results: I got dishes like the Vegetarian Miso Yam Burger, Roasted Wild Cod & Braised Kale, and Roast Cauliflower Chopped Salad, that were all designed—down to the micro- and macronutrient level—to make me feel my best.
Instead of leaving you in the dark, the Habit program offers a wide range of tools to optimize your health, and nutritional information to tailor your diet to your body type. For me, it's all about leafy greens, healthy carbs, and seafood. For you, it might be something completely different. Life and food are all about flexibility and doing what (literally) feels right—and Habit laid out what I needed to know to encourage me to make the right changes for my body.