paid content
 for

The Best Non-Alcoholic Craft Beers For Everyone On Your Gift List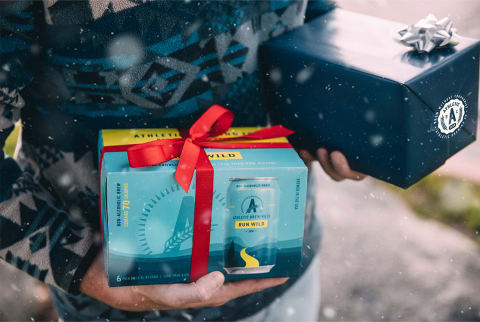 Image by Athletic Brewing Co. / mbg Contributor
December 13, 2021
The holidays may be infamous as a time of indulgence—cue the cookie exchanges and extra spiced cocktails... But not all forms of indulgence leave us feeling sugared-out or a little foggy the next day. This year, we're stocking up on Athletic Brewing Co Non-Alcoholic Craft Beers so that we can still partake in the festive fun but wake up the next morning feeling merry and bright. Made with four clean ingredients—water, yeast, hops, and barley—these sips taste just like the real deal, but they're lighter and health-friendly. Holiday miracle? We think so, which is why Athletic Brewing Co Non-Alcoholic Craft Beers aren't just something to gift yourself this year but all the different characters on your list.
For the wanderluster
Run Wild IPA (Non-Alcoholic)
The wanderluster is always looking for their next thrill: a new country, a new hobby, a new favorite drink. They're on the lookout for adventure and experiences with the most flavor—which is why they'll love the Run Wild IPA. This ultimate sessionable IPA is brewed with a blend of five Northwest hops, balancing bitterness with a specialty malt body to wow taste buds with high expectations.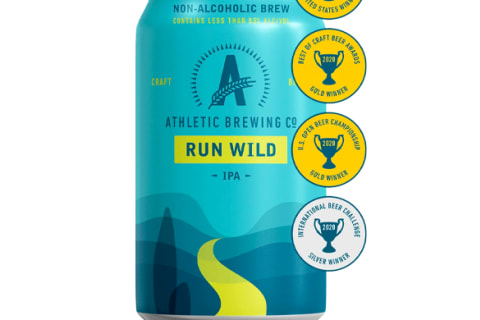 For the easy-going introvert
Upside Dawn Golden Ale (Non-Alcoholic)
For the introvert, there's nothing like a quiet afternoon at home—music playing and a cold beer nearby. Our most easygoing loved ones live life at a slower pace, always pausing to appreciate the classics, like a good golden ale. Athletic Brewing Co's Non-Alcoholic Golden Ale is refreshing, clean, and light-bodied. Give them a sixpack and a few hours of alone time, and you'll be their new favorite person.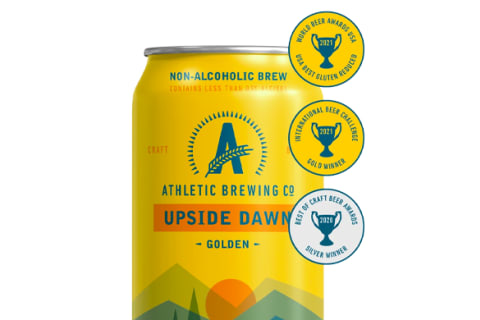 For the free spirit
Free Wave Hazy IPA (Non-Alcoholic)
For the free spirit, every day is full of possibilities and time is but an invention. They love to go wherever the wind blows them, and nothing meets such a quirky and vibrant personality like the non-alcoholic Free Wave Hazy IPA. Crafted with Amarillo, Citra, and Mosaic hops, this lively brew pairs well with carefree moments, spontaneous adventures, and open roads.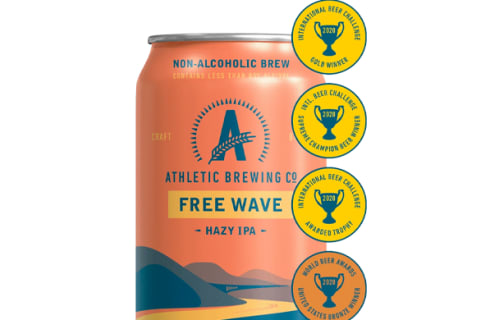 For your festive friend
All Out Stout (Non-Alcoholic)
We all know that person who's jumping on the pumpkin spice as soon as the first leaf turns and has lights up the day after Thanksgiving. They're all about tradition, which is why they'll cherish this seasonal non-alcoholic All Out Stout by Athletic Brewing Co. This full-bodied craft beer features everything you love in a stout, like notes of coffee and bittersweet chocolate with a roasty finish. A little cold weather and this comforting brew? You'll make their holiday mood.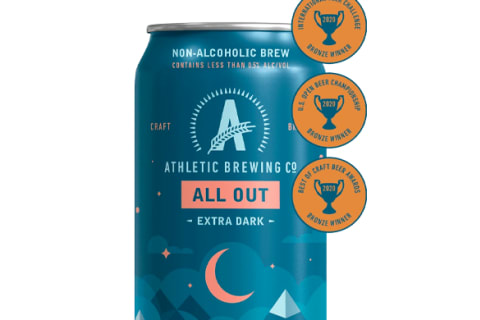 For the sun bum
Cerveza Atletica (Non-Alcoholic)
It's the middle of winter, which means sun bums are looking for anything that will shed some golden light on their life. And good news for them: This Cerveza Atletica Lager is like sipping on sunshine. Made with a unique blend of Premium Vienna and Munich malts, this balanced Mexican Light Copper Lager will refresh any cloudy mood.
For the person who'll try anything once
Athletic Brewing Co Variety Case
For the person who will try anything once, life feels short. Why choose one kind of beer when you can have a variety? The Athletic Brewing Co Variety Case has a craft beer for every mood, including the Run Wild IPA, Upside Dawn Golden Ale, Free Wave Hazy IPA, and All Out Stout. The good news is that with these non-alcoholic craft beers, there's no need to keep a tally! Try them all *at least* once.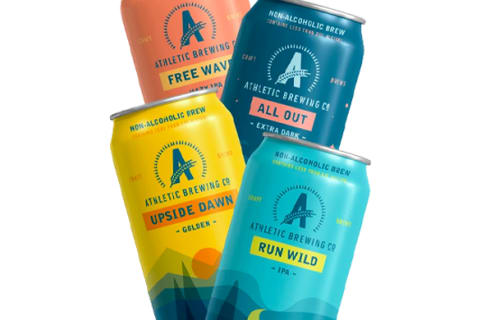 For the life of the party
Athletic Club Subscription
For the life of the party, indulgence isn't reserved for the holidays... It's year-round! And having something lighter to sip on, for months to come, is key to keeping the celebration going. Enter: the Athletic Club. With this monthly beer club, either 12, 18, or 24 mix-and-match beers are delivered to your door each month. For the life of the party, it doesn't get better than beer landing on the doorstep—especially since non-alcoholic brews keep things light and hangover-free.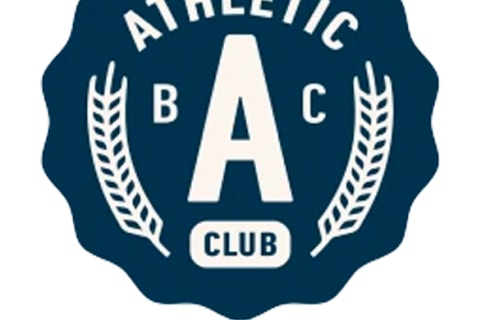 Devon Barrow
Branded Content Editor
Devon Barrow is a Branded Content Editor at mindbodygreen. She received her degree from the University of Colorado. When she's away from her desk, Devon is teaching yoga, writing poetry, meditating, and traveling the world. She's based in Boulder, Colorado.
Devon's first book, Earth Women, is coming soon. To learn more, join the mailing list, and receive updates, head to www.devonbarrowwriting.com.