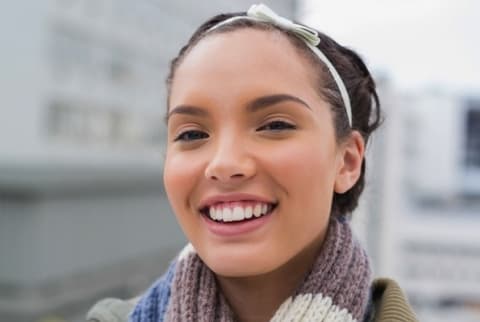 Photo by Shutterstock.com
November 29, 2013
The human body is pretty good at ridding itself of toxins through an intricate system of detoxification and elimination. Still, so much of our health is undermined by excess, and excess that can't be eliminated has the potential to gunk up the works over time.
Maybe you've been striving to live a more balanced life or you're just starting to put the pieces together. But with the holiday season coming down the pipe, you may be wondering how you're going to get through the temptations at the buffet table, the office holiday party or late nights wrapping up a year of work. You might be thinking that you'll just put your health on hold for a few weeks and start the New Year with a resolution or 10.
Advertisement
This ad is displayed using third party content and we do not control its accessibility features.
You may not need to! These five habits will help you through the holidays and every day for years to come.
1. Hydrate.
Life is dehydrating! Drinking 6-8 glasses of filtered water not only replenishes our cells, but might just keep your cocktail count in check.
2. Get good sleep.
A sleep schedule that's consistent can help you keep your wits about you when you're face-to-face with a delectable Thanksgiving spread.
3. Breathe deeply.
A deep breath keeps you grounded and mindful before you reach for another hunk of Christmas Stollen or Hanukkah gelt.
4. Eat.
Starving yourself by missing meals makes you hungrier (and moodier!) just when you may need your willpower the most. Fill up on fiber-rich foods, eat some good fat and don't forget the protein.
5. Move.
You don't have to run a race every week; a 15 minute walk after a meal keeps digestion and elimination on track.
Advertisement
This ad is displayed using third party content and we do not control its accessibility features.

Celine Beitchman
Celine Beitchman is a chef-instructor at Natural Gourmet Institute as well as a private-chef, nutrition counselor, and avid globetrotter. Celine is a graduate of the Food Therapy Program at Natural Gourmet Institute, where she studied under the school's founder Dr. Annemarie Colbin, holds an Advanced Certificate from the Wine and Spirit Education Trust and has a lifetime of apprenticeship experience beginning at Le Dome in Paris. Chef Celine is committed to promoting sustainable health supportive food, is passionate about whole foods cooking and loves training and encouraging the next generation of chefs.