7 Things You Need To Know Today (September 12)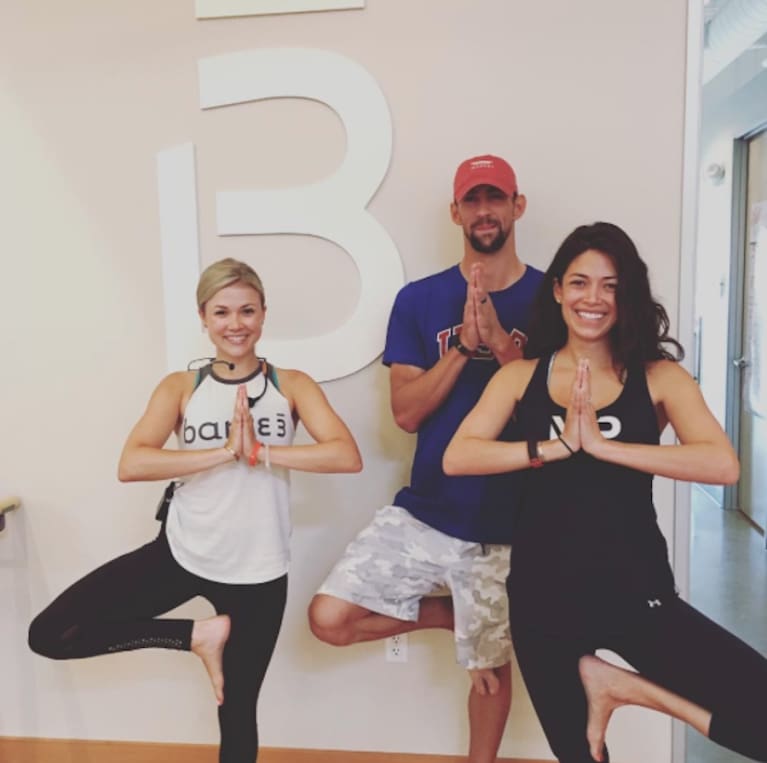 1. Michael Phelps is hitting the barre.
Olympic gold medalist Michael Phelps may be retired, but that doesn't mean he's stopped working out: The 31-year-old swimmer is now taking barre3 classes with his fiance. (Instagram)
2. It's true: Insomnia is more common in women than in men.
Fortunately, a lot of your celeb girl crushes (and ours, too) can relate. Possibly our favorite from the list of quotes is Betty White's: "I don't seem to require a lot of sleep. I just — if I get four, five good hours, I'm fine. But sleeping is sort of dull. There's a lot of other good stuff that you can do without just lying down and closing your eyes." (The Cut)
3. Eco-advocate Rob Greenfield is taking his activism to a trashier level than ever.
He's taking a stand for Mother Earth by committing to live like the average American for a month, then wearing all the waste he's created in public on a daily basis. And you thought you were green. (Treehugger)
4. Outdoor Voices founder Tyler Haney's diet is what dreams are made of.
5. Today in unsurprising news: Super-skinny Barbie dolls aren't great for body image.
A new study on young girls ages 6 to 8 found that the girls who were given traditional Barbie dolls to play with experienced more body insecurity than the ones who played with full-figured Tracy dolls. (Refinery29)
6. Zaro Bates is showing us how unbelievably cool it is to be a farmer.
The 26-year old is the farmer behind New York's first commercial farm in a residential building—a new development in Staten Island called Urby. Alongside her husband, who's running the property's apiary, Bates has grown thousands of pounds of produce for the local community during the farm's first season. (Modern Farmer)
7. California just set some huge green goals.
Last week, California Gov. Jerry Brown signed a bill into law that requires the state to reduce its carbon pollution to at least 40 percent below 1990 levels by 2030. "This is big, and I hope it sends a message across the country," Gov. Brown said at the bill-signing in L.A. (Grist)