Self-Care vs. Self-Love: The Difference & Which One You Should Be Seeking

Spoken-word artist
By Humble The Poet
Spoken-word artist
Humble The Poet (Kanwer Singh), is a Canadian-born rapper, spoken-word artist, poet, internationally bestselling author, and former elementary school teacher.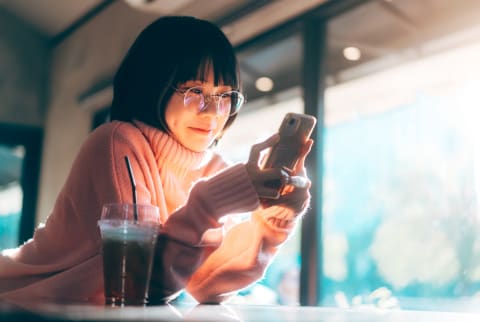 Image by Wiphop Sathawirawong / iStock
December 28, 2022
We carefully vet all products and services featured on mindbodygreen using our
commerce guidelines.
Our selections are never influenced by the commissions earned from our links.
One awesome thing that happens when I'm in my book-writing season is that I stay in one spot and establish a routine with my writing, and that allows me to schedule other useful activities around that. This time, that's involved working with a personal trainer, yielding some great results. I lost my travel tummy, as I was no longer dependent on McDonald's for breakfast, and I'm getting more consistent sleep. Not living out of a suitcase has allowed me a solid skin care routine, the ability to drink more water, and the ability to cook all my meals.
Some days I work out because it feels great. Other times I do it because I want to look great, and the distinction is important. Although I've made progress and can probably justify a stomach tattoo in a few more months, I don't necessarily always feel better about myself, despite all this self-care.
That's because although self-love involves self-care, not all self-care leads us toward self-love.
The difference between self-care and self-love.
We can easily send ourselves down a rabbit hole of self-indulgent behavior designed less to make us feel good and more to stomp out the feelings we have of not being "enough." That enough word is a key idea in understanding what it really means to love ourselves. Self-care can take us into the trap of trying to feel like enough, when self-love lets us know it's OK to be what we are, where we are. With true self-love, there is no idea of enough.
Self-love is deeper than self-care, it's a path in the direction of self-acceptance, and that acceptance is important because it frees us from judging the self-care we need. Self-care can often lead to us focusing on where we need improvement—maybe we have weight issues, or bags under our eyes, or our résumé is thin. Although it's important to make progress in life, there really is no pot of gold at the end of that rainbow. Self-love is focusing on accepting both our lovable and unlovable parts.
Self-love is deeper than self-care.
Where self-care fixes and addresses problems, self-love is the deeper reminder that we're not broken and, therefore, there's nothing to fix.
Self-care can help our bodies, our spirits, our minds, our bank accounts, and the overall landscape of our lives, but self-love is what's going to help with how we feel. Both sides of the coin are interrelated, and feeding one will help with the other, but self-love won't run the risk of falling down a slippery slope.
Self-love is self-correcting, whereas self-care still hints that there can always be more, and we can spend our whole life chasing.
Self-love feeds and informs self-care; self-care doesn't always do the same for self-love.
Self-care is having that overdue ugly cry; self-love will be cleaning up afterward.
So despite reading all the books in the wellness section of the bookstore, doing all the workouts, using all the creams, soaking in all the Epsom salts, and drinking all the wine, work toward realizing that you are wonderful as you are, and these are bonuses and maintenance but not required for you to feel like you deserve love; they happen because you deserve love.
To have self-love also involves loving others and receiving love from others. Those are past the point of self-care and are important to acknowledge.
Self-care won't make you love yourself; it should come from the fact that you already do.

Humble The Poet
Spoken-word artist
Humble The Poet (Kanwer Singh), is a Canadian-born rapper, spoken-word artist, poet, internationally bestselling author, and former elementary school teacher. What began as reciting spoken word poetry in coffee shops to impress girls evolved into a creative adventure that has spanned the last 10 years; crossing genres, mediums and oceans. He is the best-selling author of Unlearn: 101 Simple Truths For A Better Life, Things No One Else Can Teach Us, and most recently, How to Be Love(d). Visit him at HumbleThePoet.com.