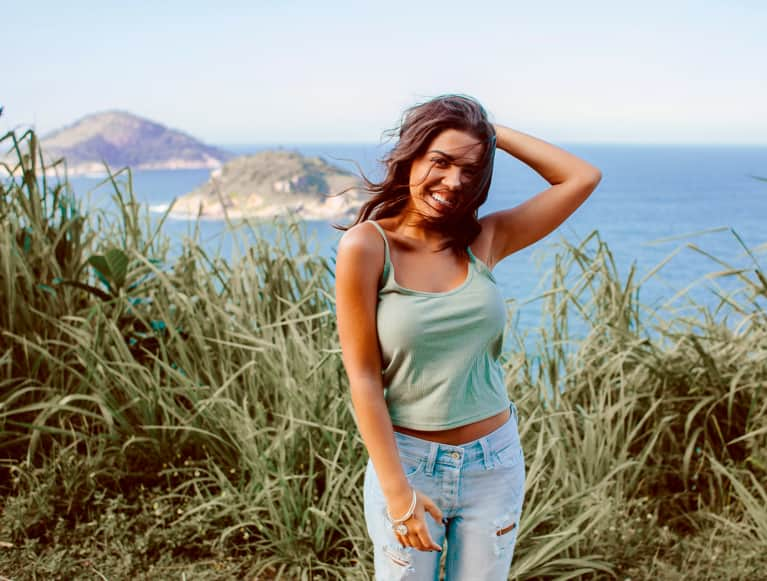 Summer is all about having some fun in the sun! The part that's not as fun, however, is thinking about all the precautions you should take before spending any amount of time beaching, hiking, and basking. Everyone knows someone who's gotten a severe burn, heat poisoning, or dehydration—all of which can be pretty dangerous. Don't let that happen to you! With plan in hand, you can beach, hike, and bask safely. Here are some summer rules to live by:
This one should go without saying, but it's too important to spare the reminder. Also, it's not just about water! Pack hydrating foods and beverages like watermelon and cucumber, electrolyte-replenishing coconut water like Harmless Harvest, and tons of water. Instead of purchasing a single-use plastic bottle, stock up on large reusable water bottles you know you'll want to use again and again.
2. Go with reef-safe mineral sunscreens.
Sunscreen is not the end all be all when it comes to sun protection, but it's a key component in keeping the skin safe. One of the most important characteristics of a natural sunscreen is to make sure it's mineral-based. Earlier this year, Hawaii banned oxybenzone and octinoxate, two chemical sunscreens known to harm coral reefs and marine life. While these chemicals are often easier to manage in product production, they're not good for your skin or the environment. DERMA E is a brand with a range of mineral, nanoparticle-free sunscreens that are deemed reef-safe and non-toxic for skin. The body lotion is a strong SPF 30 and the face lotion, also SPF 30, is oil-free and works well under makeup or for time out in the sun. DERMA E's sun protection products are excellent for sensitive skin, as they are hypoallergenic, non-irritating, sensitivity tested, fragrance-free, paraben-free, gluten-free, GMO-free and 100% vegan.
If you're looking for an everyday cream with full spectrum UVA/UVB protection, the Even Tone Brightening Day Cream has SPF 15 and also helps to even out skin tone.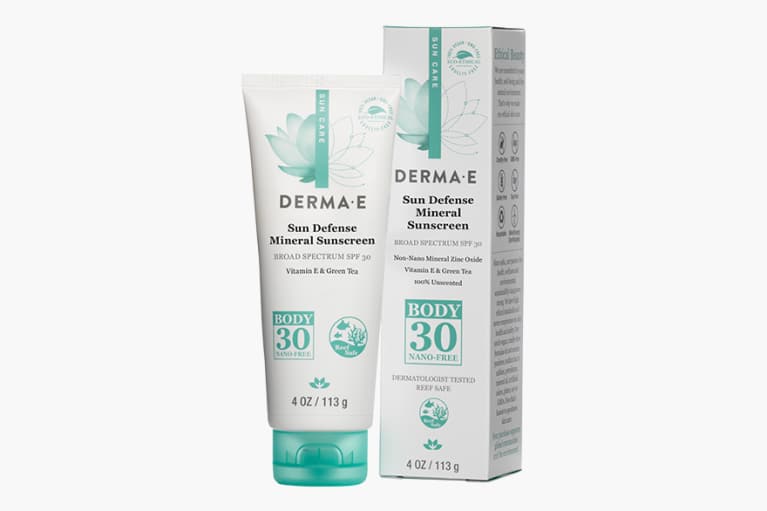 Sun Defense Mineral Sunscreen Broad Spectrum SPF 30 Body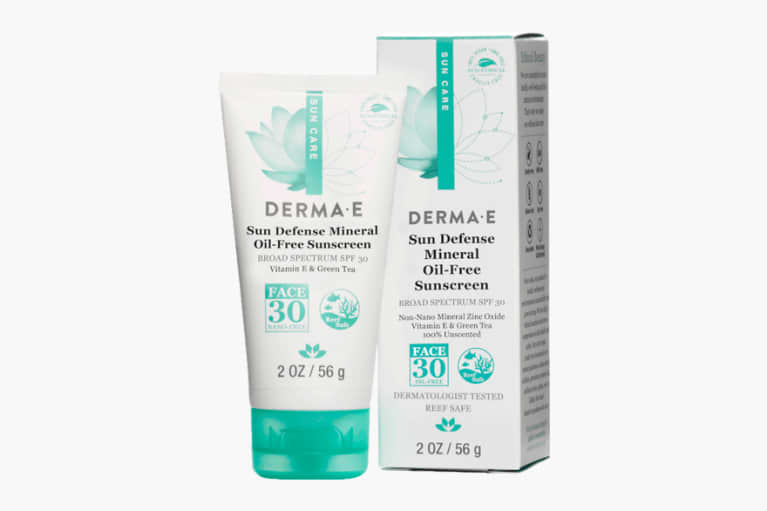 Sun Defense Mineral Sunscreen Broad Spectrum SPF 30 Oil-Free Face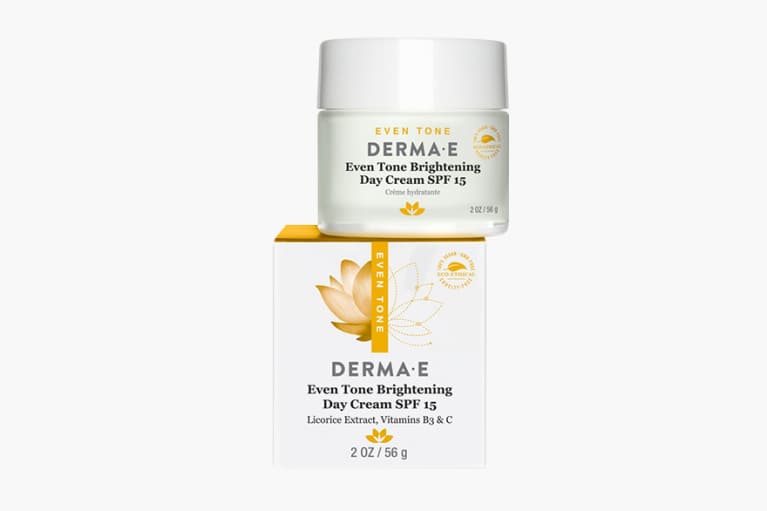 Even Tone Brightening Day Cream SPF 15
3. Look for products with Vitamin C—it's your friend.
Vitamin C is known to help boost your skin's glow factor. After being out in the sun, it can help your skin recover from sun exposure which can keep your complexion looking hydrated and even-toned. The aforementioned DERMA E sunscreens contain vitamin C plus other antioxidants to help keep your skin in tip top shape before, during, and after you're exposed to UV rays.
4. Get strategic with sun-protective accessories.
Sunscreen is essential, but it's not the only way to protect yourself from the sun. Find a chic baseball cap you love—this one comes in a multitude of solid colors—and rock it while you're outside or driving in the car. Sunglasses are also paramount for keeping your peepers safe, happy and looking fly. Pick up a pair of trendy sunglasses that you'll want to wear all the time and you won't think twice about it.
5. Nourish your skin after the sun.
Show your skin some love after you've been in the hot summer sun! Spritz your face and any sunkissed areas with DERMA E's Hydrating Mist with hyaluronic acid and follow it with the Vitamin C Concentrated Serum, which will help to even out any uneven tone. If you're experiencing a mild rash from being in a chlorinated pool, the Psorzema® Cream may help address itchy or flaky skin.
By giving yourself and your skin some TLC, you're less prone to run into a sun bummer and more likely to have a fun summer!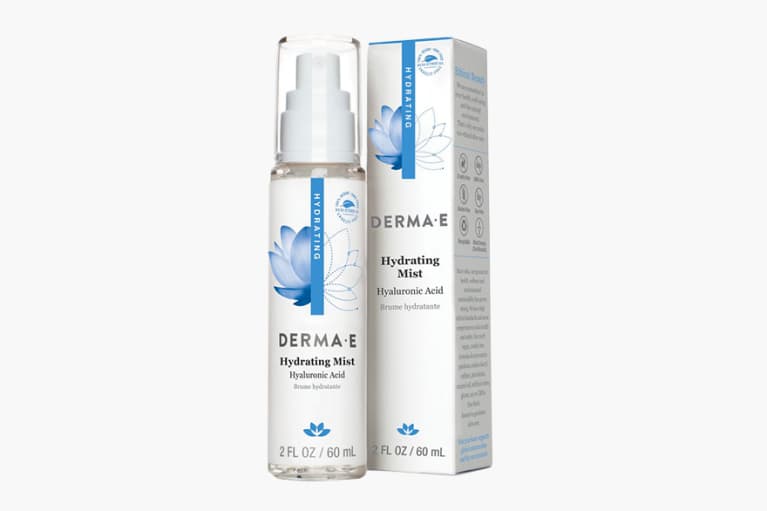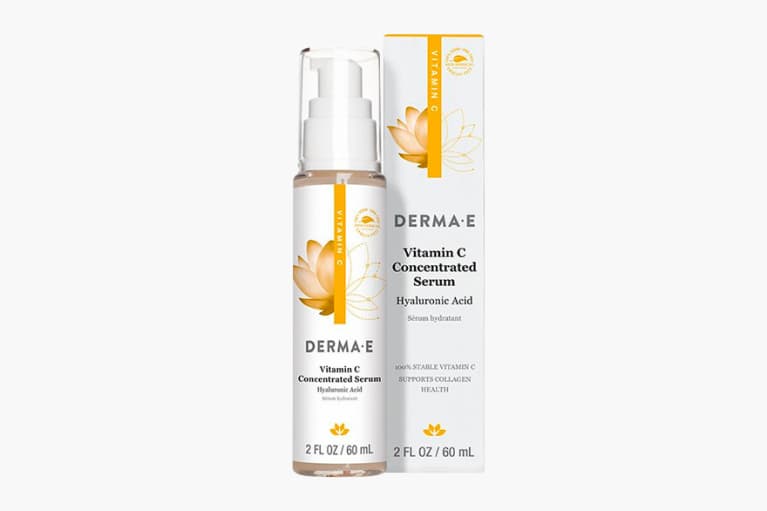 Vitamin C Concentrated Serum