This Sugar-Free Juice Trend Is Making It 100X Easier To Eat Veggies On The Go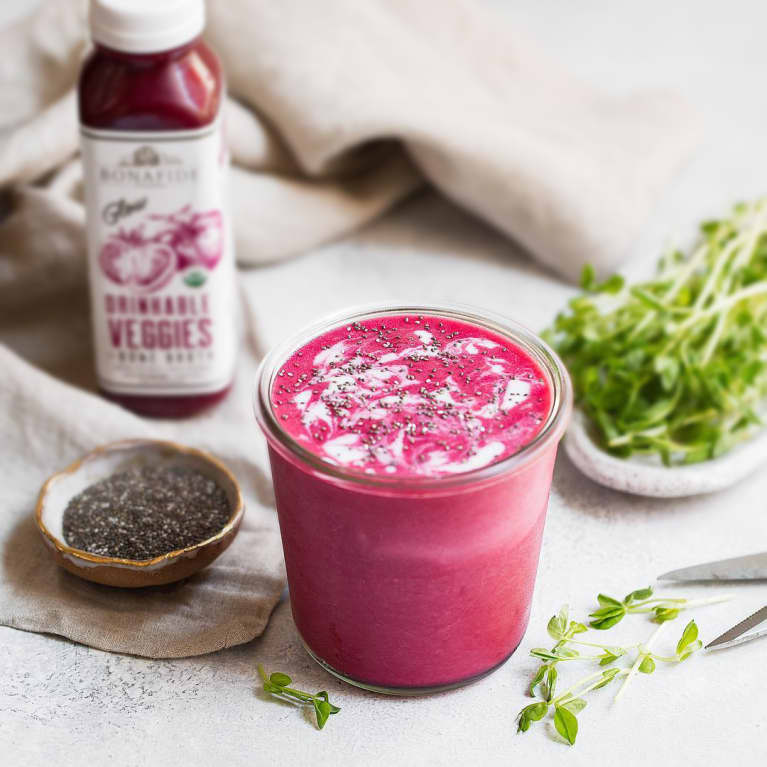 There's little in life more satisfying than gulping down your daily serving of veggies—all those great nutrients, sans the effort of chewing or prep work. But often, those glowing green bottles aren't as good for you as their packaging would lead you to believe. While some brands are great, many are filled with sugar—up to 10 times what is recommended to consume in a day. With typical bottled juices, all of the fiber is also removed, meaning those sugars hit your body like a soda, with the same blood-sugar-spiking roller-coaster reaction.
Luckily, a new option has hit shelves in recent months—and it's a good one. Bottled savory juices have begun to populate shelves at health-minded grocery stores. What's a savory juice, you ask? It's similar to a soup (some of the brands even call themselves soups)—but instead of needing to be heated and poured into a bowl, you simply drink these straight from the bottle, just like the traditional juices you're used to (with the same grab-and-go, toss-it-in-your-bag convenience for later ease of experience). They're typically high pressure processed, a form of pasteurization that allows the drink to be bacteria-safe while retaining the vast majority of its nutrients and enzymes. Unlike bottled juices, these also are blended, meaning they keep all of their fiber, which helps keep you full and ensures your blood sugar stays stable for hours.
The bottom line? The new savory juices are a great way to stock your day with nutrients, even when you're on the go. Here are a few of our favorite brands:
1. Bonafide Drinkable Veggies.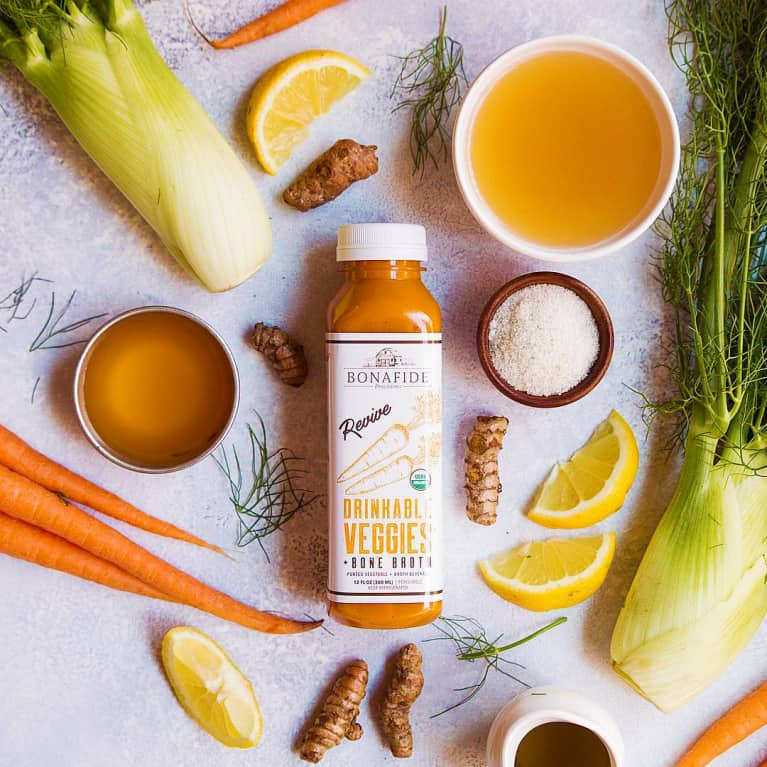 This bone-broth spiked blend combines the gut-healing superfood with farm fresh vegetables for an irresistibly savory flavor. With flavors featuring spring peas, butternut squash, roasted carrots, beets, and more, these are the most protein-rich of the bunch, containing 6 to 11 grams of protein per serving. The roasted-red-pepper blend was an office favorite.
Backed by big-deal chef Jose Andres, these drinkable gazpachos pack a flavor punch. With winning flavor profiles (strawberry, basil, romaine, anyone?), these have a decidedly Latin flair. We loved the Verde, made with avocado, kale, and mint; and the Maiz, a corn and poblano chili version that tasted like it had come straight off the table of a fine-dining restaurant.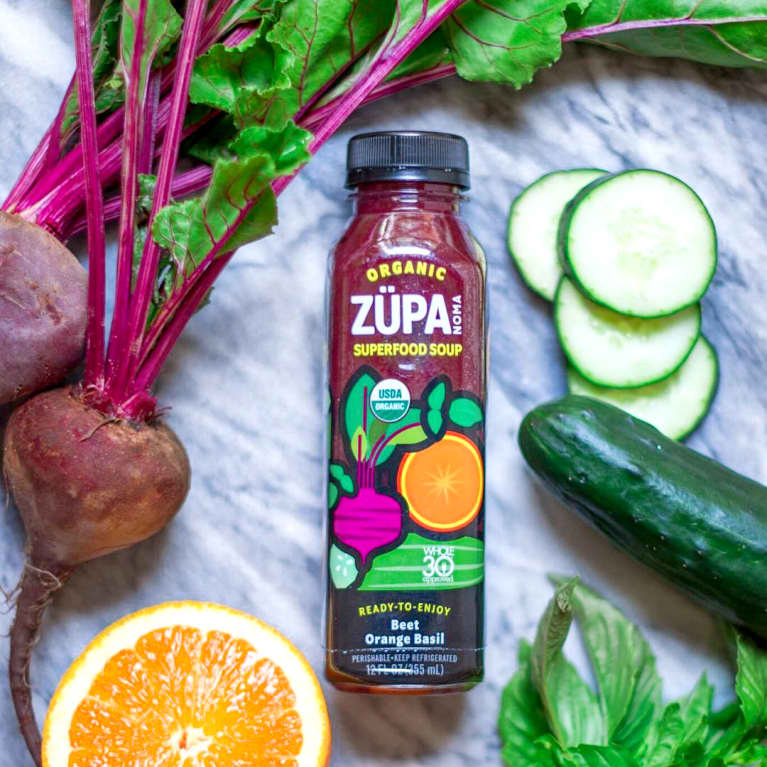 A favorite of cookbook author Ayesha Curry, these soups are organic and have an official Whole30-approved sticker and tons of fun flavors. We loved the Beet Orange Basil, which was earthy and sweet with a zesty kick, and the Yellow Pepper Turmeric, which has sulfur-rich cauliflower alongside the anti-inflammatory super spice.
Feel like cooking for yourself? This superfood salad has two ingredients that reverse skin aging!