This Mask Is Like A Virgin Mojito For Your Face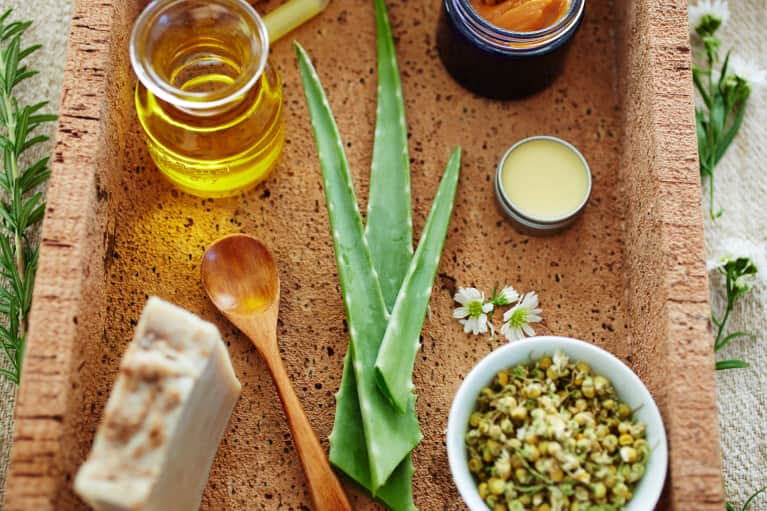 The days of summer are numbered. As of today, we have 28 left (less than a month!), and we're going to make the most of it because—let's be realistic—there will be at least one heat wave before autumn's chill is here to stay.
One of the best ways to enjoy late summer, which is its own special season according to traditional Chinese medicine, is to embrace the mix of warm and cool weather that's to come. If you find yourself wishing you were on vacation, use it as an excuse to give yourself an at-home spa day.
This mask was formulated for warmer days to bring a cool, calming energy to the skin. Use it on mild sunburns, as a weekly hydration treatment, and/or when it's too damn hot to do anything else.
DIY Mint & Aloe Face Mask
2 teaspoons raw local honey
1 teaspoon aloe vera gel
a spray or a few drops of a rosewater toner
organic fresh mint leaves (2 to 4 leaves is all you need)
Bruise and mash up the mint with a mortar and pestle to release the essential oils.
Stir everything together.
Apply it all to your face.
Leave the mask on for 10 to 20 minutes.